What is Assemble to Order?
Assemble to order refers to a production method in which the customer must first place an order before the item is produced. The components of the products are already manufactured, which makes this process different from the make to order method, where everything is manufactured after receipt of an order. Businesses often stock the inventory required to make the product, and as soon as an order is placed, they often have everything they need to give the customer what has been requested. It also makes it easier to customize orders for customers, because the products are not pre-made. The chief benefit of this production method is that customers can quickly receive products customized to meet their needs.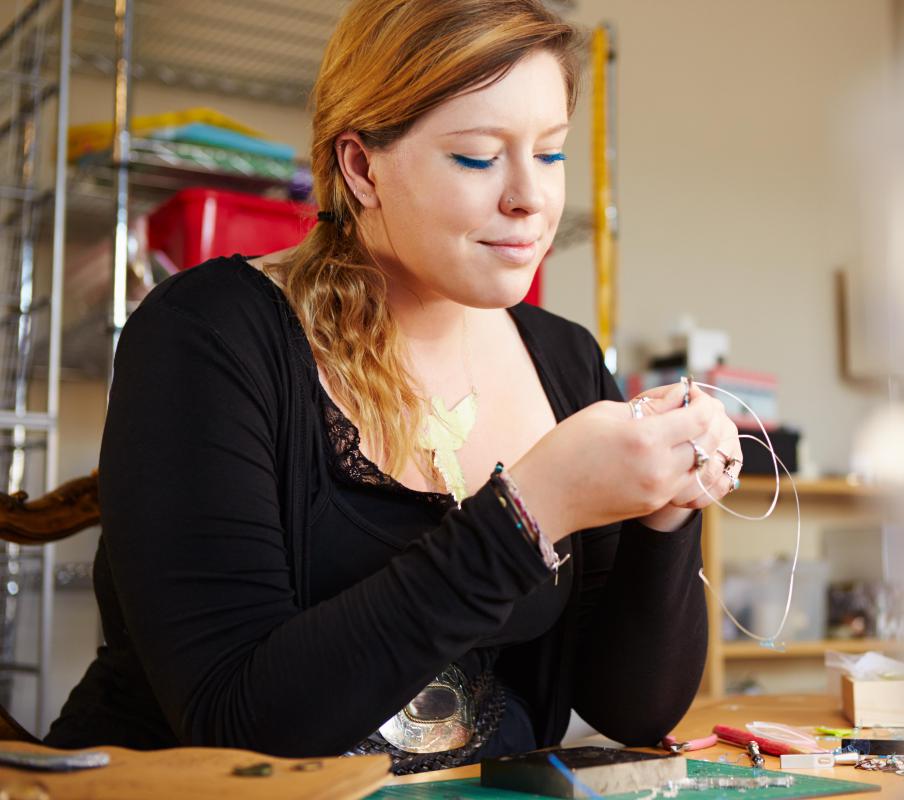 Businesses that want the ability to make a large number of different products from common parts benefit the most from the assemble to order method. They can stock the common parts and sell varied customized products to meet customer needs. For example, a jewelry maker can stock beads and other supplies needed to make handcrafted jewelry, but still deliver unique jewelry using what he has in stock. A business owner can also select inventory based on the space she has to stock the inventory, and this method allows a business to stock a much lower inventory.
A business that utilizes the assemble to order method doesn't have to face the often impossible task of anticipating every end product that a customer would want. For example, two customers may want sheds built two different ways. The business owner has the option to build the two shelters in advance, which is the make to stock method. If the same business is now faced with 100 customers who want the sheds built 10, 20 or 30 different ways, then that could pose space and efficiency problems for that business. The way to resolve this is to customize each order by assembling each order for a shed as it comes in instead of trying to anticipate varying customer preferences.
Another key benefit of the assemble to order method is that businesses can reduce errors in the delivery of products. For example, a business that sells computers to customers can reduce the amount of errors when choosing this method rather than the options method. Instead of presenting 50 different options for computers that a business can choose from and then attempting to reconfigure pre-assembled computers to match the order, the business can wait to assemble and customize the order after it has been placed. That will reduce the chances of errors, which can more readily occur with the options method.
Find out how you can save up to $257/month with these easy tools.