Radio Frequency Identification (RFID) Technology uses small electronic tags as wireless identification devices. Passive RFID tags require no standard power source, but rather use an antenna to pick up just a little bit of power and transmit a response back to a receiver. The technology dates back to at least 1945, but it has only begun to achieve popularity and financial feasibility in the first years of the 21st century.
An RFID tag has just a little bit of information about the object it is attached to. If you tagged everything in your home, you could walk around your house with a receiver and point it at any object, and the receiver would tell you what you're pointing at. The technology works even if there is an intervening medium between the tag and the receiver.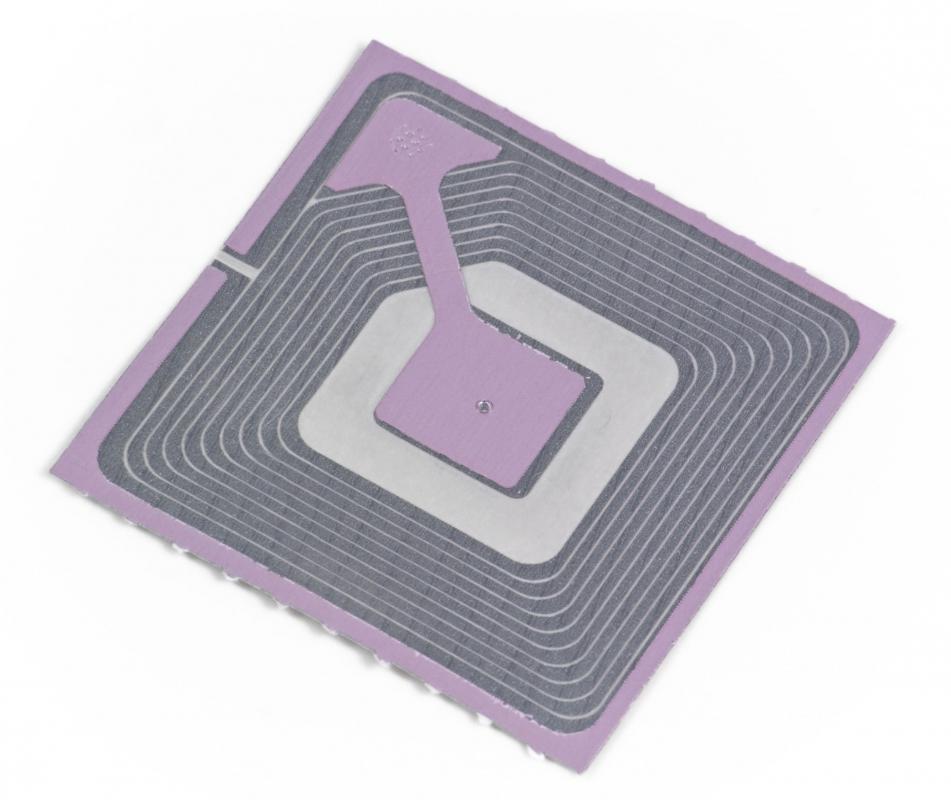 RFID tags are on the edge of breaking into the shipping industry. It has been proposed that every crate be tagged to permit easy and automated identification. If made ubiquitous, the technology would vastly streamline the shipping process. It has been said that the cost of a single tag will need to drop below 5 US cents for their widespread use to become cost-effective.
In 2006, major credit card companies started offering cards with implanted RFID technology, allowing the card to be used without a magnetic reader. Some bottles of medication come with RFID tags, allowing blind seniors to identify their contents and expiration date. These tags have been installed for automated payments of all kinds, such as payments on toll roads.
The smallest RFID tags are only 0.15 mm × 0.15 mm, but they must be attached to an antenna which is usually around the size of a postage stamp. People have implanted these tags under their skin which interoperate with household security systems. For example, an RFID cyborg might simply wave her hand in front of a door, causing an built-in receiver to identify her unique tag and open the door.
Along with passive tags, there are also active tags which are slightly larger — about the size of a coin. These tags come with their own power sources and operate at a greater signal strength over longer distances. Active tags have been proposed for use as intermediaries between passive tags and a central reader or computer. Within a few years, there may be hundreds of products in your home that come equipped with RFID tags.