What is an Operating Room Nurse?
An operating room nurse is a licensed registered nurse (RN) who assists in the operating room (OR) and provides pre- and post-operative care to surgery patients. This is a specialty area of nursing that can require advanced experience and credentialing beyond the RN license. Operating room nurses work for hospitals, for ambulatory surgical centers, in clinics and for other medical facilities where surgery is performed. Another title for an operating room nurse, or OR nurse, is a perioperative nurse.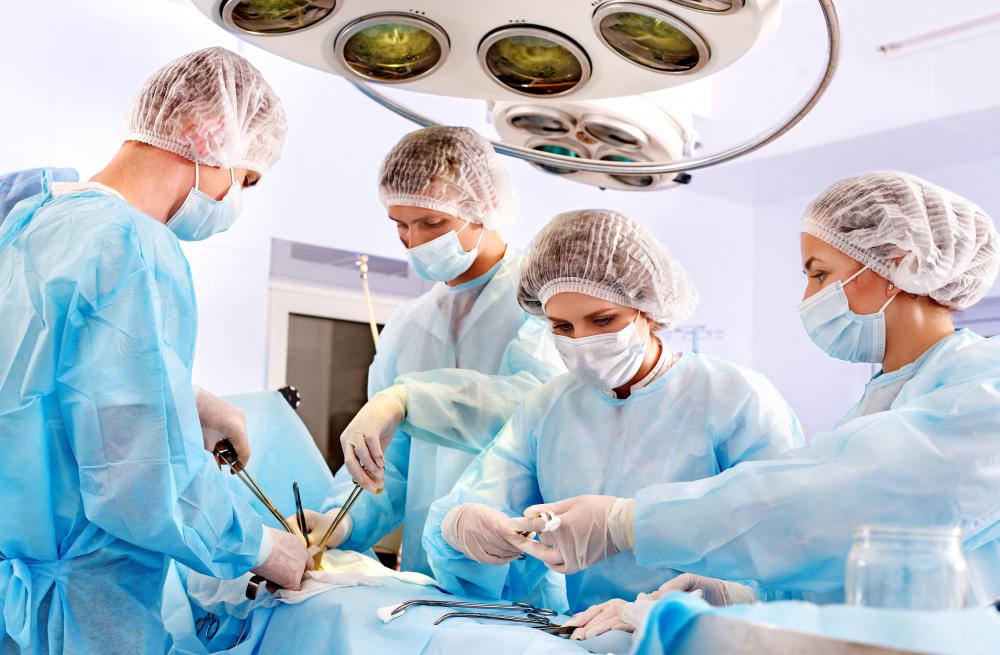 There are several focus areas within the operating room nurse profession. They include RN first assistant, scrub nurse and circulating nurse. RN first assistants and scrub nurses work directly with surgeons during surgical procedures. The first assistant's tasks include positioning and draping patients, helping control blood loss, suturing tissue and more. Scrub nurses handle the instruments used during surgery, anticipating what tools surgeons will need and handing them to physicians.
Circulating nurses are non-sterile surgical team members who manage all nursing areas in the operating room. They are the patient advocates in the room and keep close tabs on the patients' overall health during surgery. Circulating nurses observe surgeries and provide assistance to the sterile teams as needed.
The operating room nurse also has many responsibilities outside of the operating room. Prior to surgery, operating room nurses answer patient questions about the upcoming procedures. They prep patients for surgery and ensure a sterile operating room environment. Following surgery, they restock operating rooms with supplies. They coordinate patient healthcare plans following surgery and oversee them. Higher-level operating room nurses might act as overall directors of operating rooms, supervising all aspects of the rooms such as staffing, budgeting, ordering supplies and more.
People who are interested in careers as operating room nurses should have calm, emotionally stable personalities. Emergencies and other distressing situations often occur in operating rooms, and reacting calmly and professionally is critical. Having empathy to connect with patients, be their advocate and understand what they are experiencing is important. Being able to separate emotional aspects of the job in order to do what is best for patients is a necessary skill.
Being a strong communicator who is able to deal with patients and their family members and work with physicians and other medical personnel is needed. Besides the mental strength needed for the job, operating room nurses should also have physical strength to lift patients and move equipment around. Stamina to handle long days on their feet in operating rooms also is typical of operating room nurses.