What Is an MRI without Contrast?
Magnetic resonance imaging (MRI) is a medical diagnostic technique that uses strong magnetic fields to obtain an image of the inside of a patient's body. An MRI without contrast, which is usually referred to as a standard MRI scan, doesn't require any medication or contrast agent to be injected into the body. Contrast-enhanced MRIs involve an injection of contrast agent to increase image sensitivity. An MRI without contrast is suitable for most conditions as long as extra detail isn't required.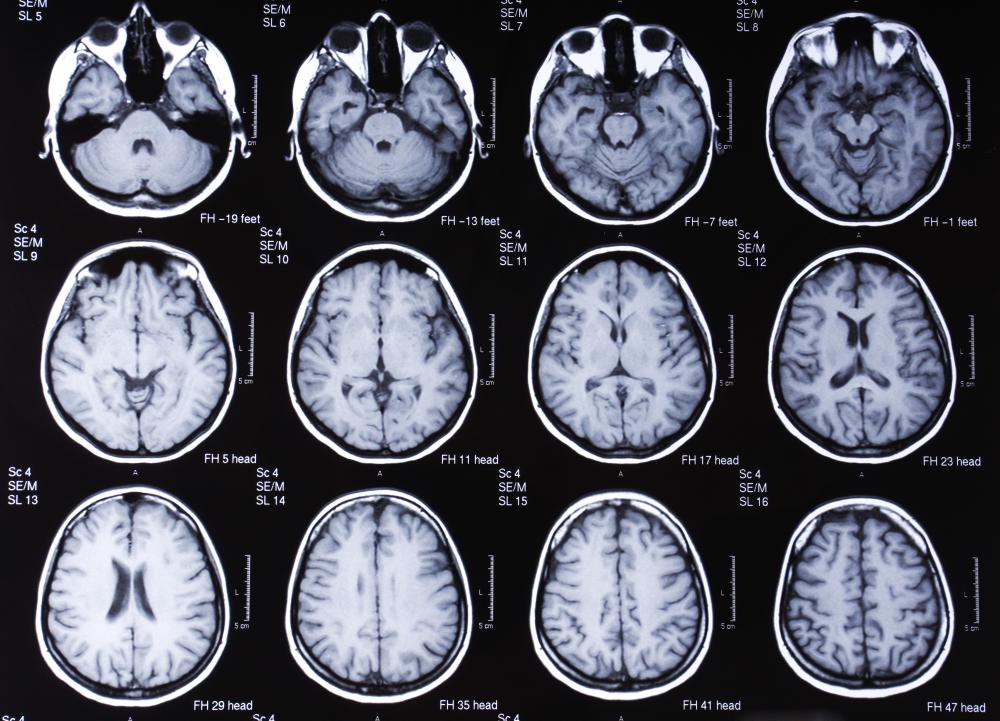 An MRI machine uses the magnetic properties of particles in the body to form an image. MRI scans are among the most detailed forms of diagnostic imaging available to doctors. A benefit of MRI scans is that they don't require the use of ionizing radiation, which could be potentially damaging to the patient, although the machines are expensive to build and maintain.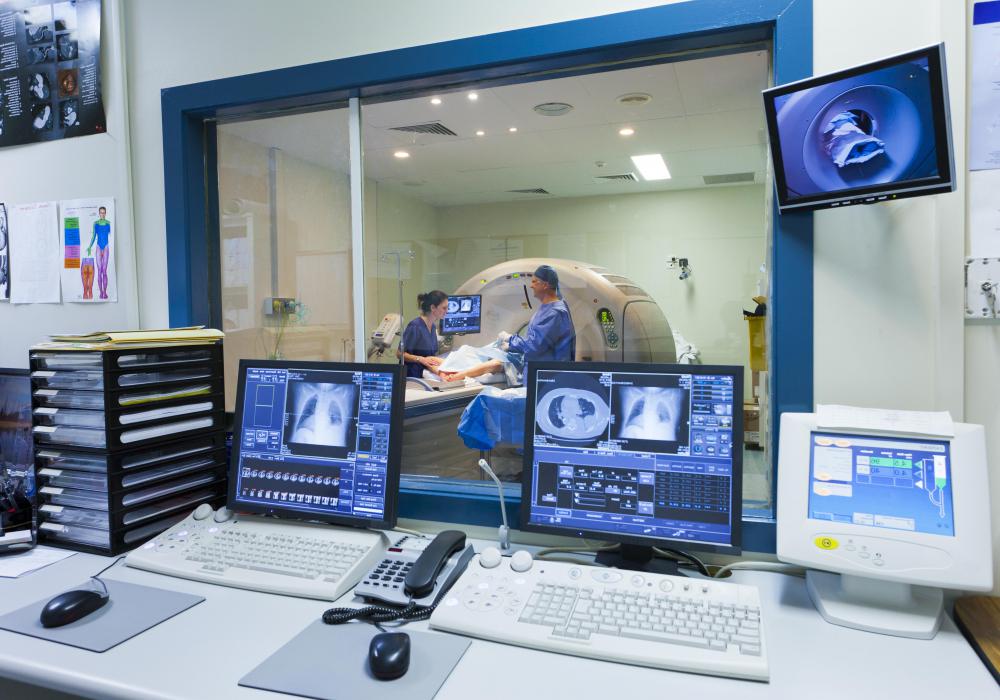 A standard MRI scan is known as an MRI without contrast. This means the MRI machine takes an image of the required area without the need for a contrast substance to be injected into the body. In most situations, an MRI without contrast is all that's required to see problems within the body, unless the affected area is very small or difficult to see.
An MRI without contrast can be used on most parts of the body. Some of the most common places to require an MRI scan include the brain and spinal cord. Joints also are often scanned to detect injuries such as damaged cartilage and torn ligaments.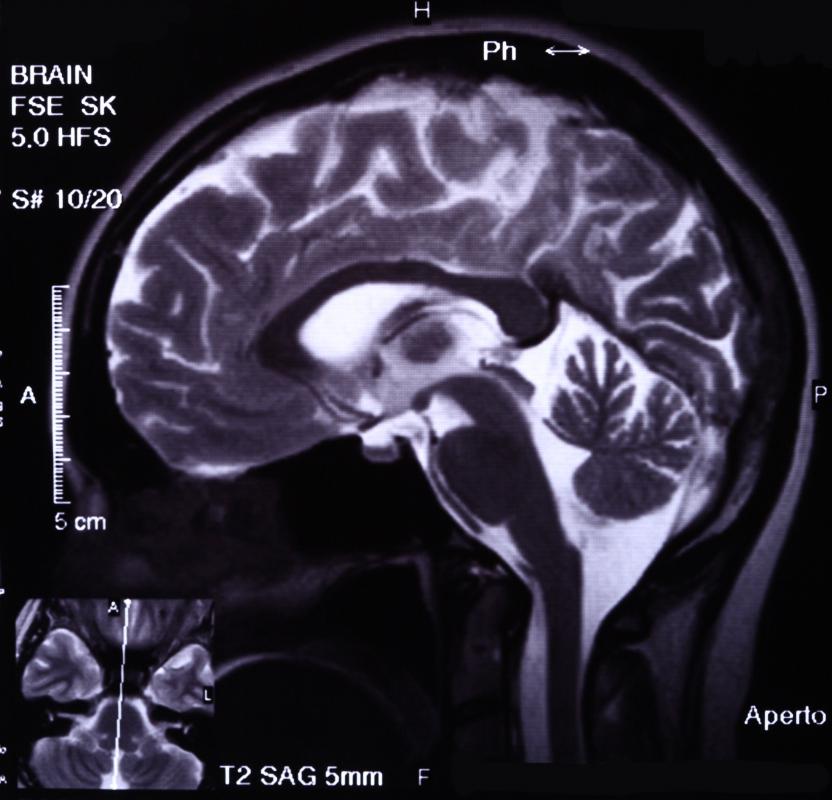 Before undergoing the test, the patient is usually told to arrive around half an hour early. This is so the radiologist can discuss the potential problems with an MRI scan, such as if the patient has metal implants. Once the MRI machine is in use, the patient must avoid moving while the scan is taking place. The MRI takes a large number of images and they need to be clear, which is why remaining still is important.
In some situations, a doctor may need to see a particular area of the body in more detail, using a contrast-enhanced MRI scan. This requires an injection of contrast "dye" into the body, either via a single injection or through an intravenous drip during the scan. The purpose of the contrast substance is to identify any active problems within the body and to increase the sensitivity of the image.