An intravenous (IV) piggyback is a way to administer medication through an intravenous tube that is inserted into a patient's vein. This can be an antibiotic or another type of medication that needs to be diluted and administered slowly. The medication in an IV piggyback is mixed in a small amount of compatible fluid, such as normal saline or dextrose with saline.
Gravity Drip
The IV piggyback is aptly named because the medication is given on top of the main intravenous solution. This allows for the intermittent infusion of medications at specific times. The piggyback infusion usually is hung higher than the main IV solution and is connected to a port in the main tubing. Hanging the IV piggyback higher than the main solution causes it to infuse faster than the main solution.
IV Pump
If an IV pump is used rather than allowing gravity to cause the IV fluid to drip, then the nurse can electronically program the pump. The pump can control the flow of each medication or solution and can even stop the main IV infusion and allow the secondary medication to infuse. After the IV piggyback is finished, the main fluids will begin to infuse once again. When an IV pump is used, the height at which each of the bags is hung does not matter.
Saline Lock
A piggyback infusion also can be administered without a main IV fluid infusing. A patient can have IV access called a saline lock, or heparin lock. A saline lock is an intravenous catheter that is inserted into a vein and then capped, which allows periodic access to the vein for medication administration. An IV piggyback can be attached to the saline lock every few hours and then disconnected after the medication has infused.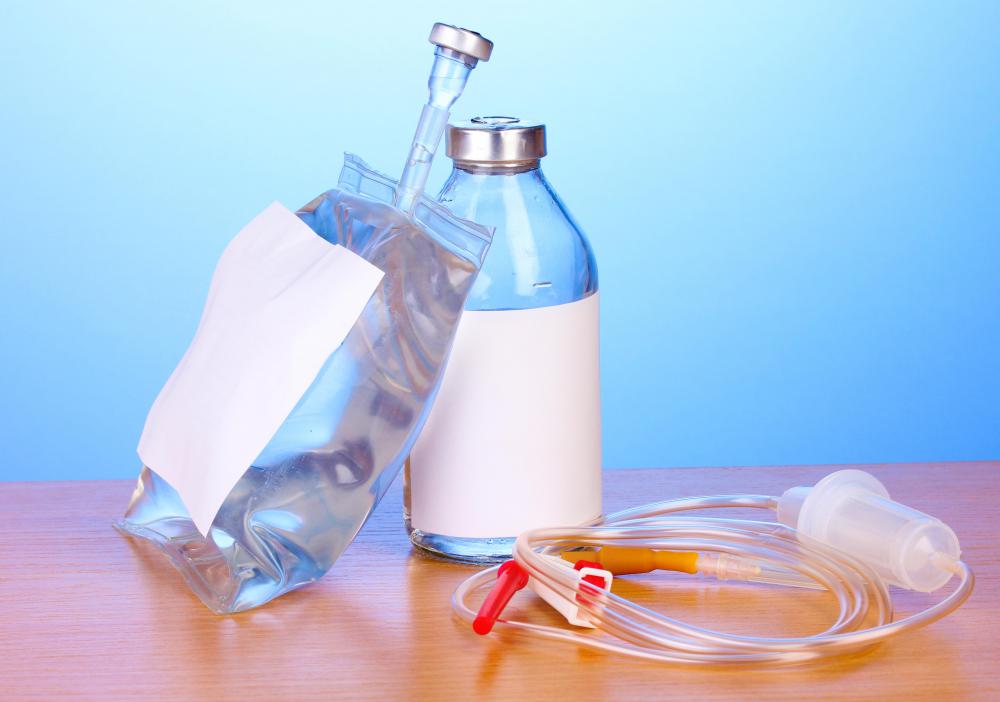 Medication Compatibility
The medications in the piggyback infusion might not be compatible with other IV piggybacks. If two incompatible medications mix in the same line, it could form a precipitate or crystallize in the tubing. Therefore, it is important that the intravenous tubing be flushed between IV piggyback administrations. This flush can be performed by lowering the secondary tubing to allow the main intravenous solution to back up into the secondary line to flush it.
Some hospital policies require a separate IV piggyback line for each medication. When there is a dedicated line for each medicine, there is little risk for incompatible medications mixing. This can become a challenge if a patient is on several intravenous piggybacks, because of the number of IV lines that will be hanging from the pole.
Saline Flush
If the patient does not have a main intravenous fluid infusing, the saline lock should be flushed with normal saline before and after the administration of an intravenous piggyback. This will clear any remaining medication left behind in the saline lock.