What is an Illawarra Flame Tree?
The Illawarra flame tree, or Brachychiton acerifolius, is most easily identified by its bright red flowers. It sheds its leaves during the dry season in its native Australia, leaving behind the dense cover of scarlet, from which it gets its name. Like other trees of genus Brachychiton, the Illawarra flame tree is commonly referred to as a Kurrajong.
Native to the east coasts of New South Wales and Queensland in Australia, the Illawarra flame tree now grows in tropical and subtropical regions around the world. Landscapers use it for the bright burst of color it provides.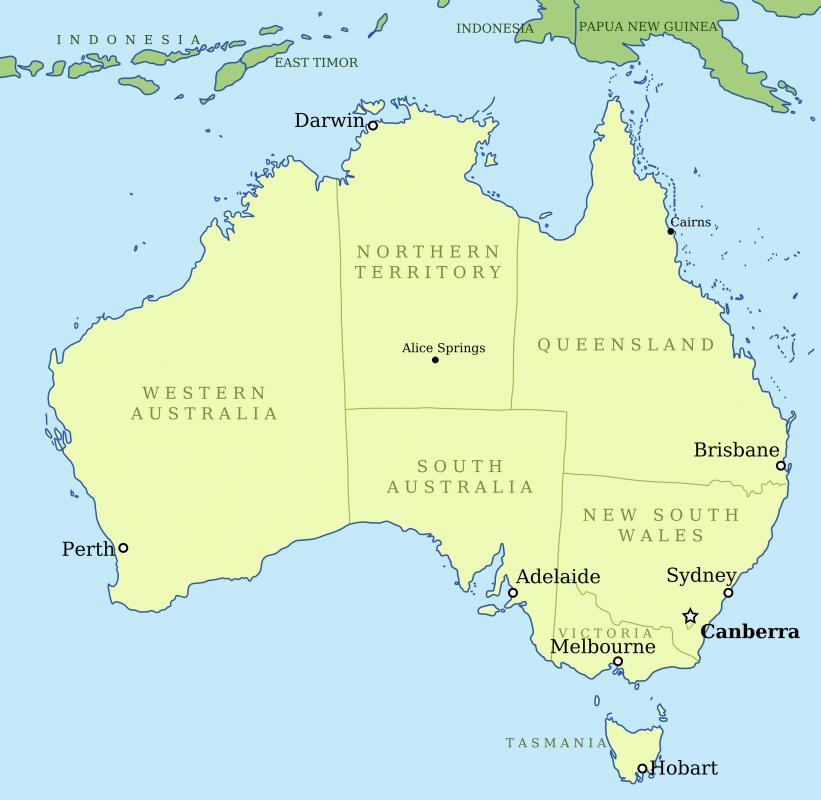 It is a hardy, resilient tree, able to withstand cool temperatures and frost. Able to cope with most types of soil as well as costal or urban environments, this tree is highly versatile. The Illawarra flame tree also is resistant to drought and does not require much watering.
Growing wild in Australia, the Illawarra flame tree might reach heights of 130 feet (40 m), but typical specimens reach about 30-50 feet (10–15 m). Trees growing in cooler climates generally are shorter than those exposed to warm weather. The canopy is cone-shaped, with a spread roughly half the tree's height.
Leaves of the Illawarra flame tree are bright green, about 10 inches (25 cm) long and lobed. The tree is deciduous, and in Australia, the leaves fall during the dry season in late spring and early summer. Depending on the local climate, the timing of the leaf shedding can vary.
Scarlet flowers bloom in early summer, growing in clusters all over the tree. Flowers are bell-shaped and pendulous, each about half an inch to an inch (1–2 cm) long. When the leaves fall, the branches are covered in red blossoms, giving the tree a striking appearance.
Flowers are followed by fruits, canoe-shaped leathery seed pods about 4 inches (10 cm) long. Care should be taken when handling these pods. Tiny hairs inside the pod can irritate the skin and are potentially dangerous if inhaled, with incidents recorded in which these hairs have caused blindness.
Seeds of the Illawarra flame tree can be toasted and are not only edible but nutritious. They also can be ground and made into a hot drink similar to coffee. The tubers of young Illwarra flame trees also are edible. Fibers taken from the tree's bark have been used by Aborigines for centuries to make twine and fishing nets.