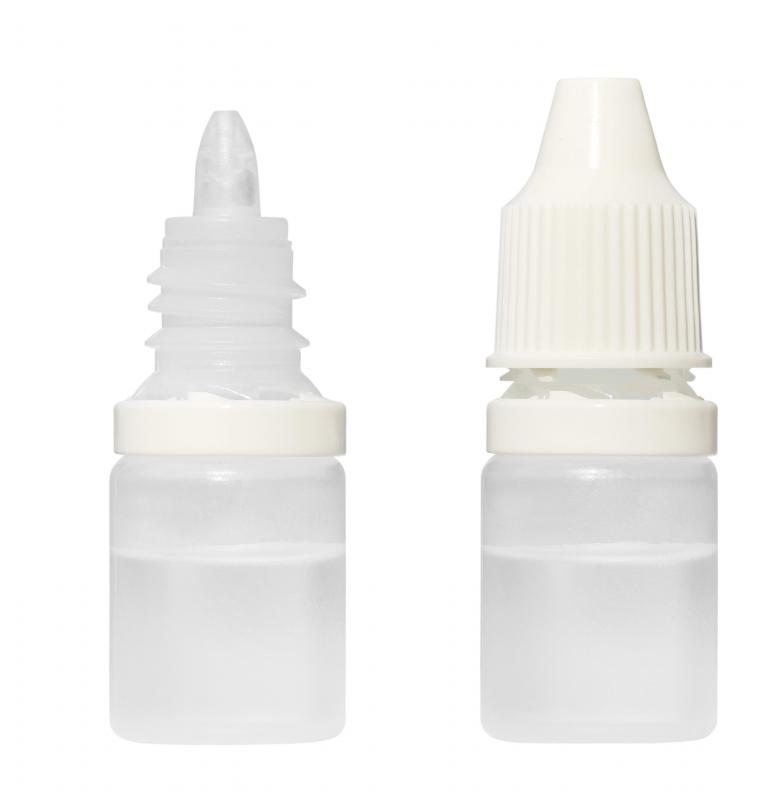 An eye wash cup holds a sterile solution used to irrigate contamination and bacteria from the eye area. Until eye drops were developed, eye cups were used as far back as the sixteenth century and antiques are highly collectible. While some modern cups are reusable, it is possible to purchase disposable single-use units.
Before eye drops were invented, the cup was used as far back as the sixteenth century. An antique eye wash cup was usually made of glass, although aluminum appeared around the turn of the twentieth century. Some of them were attached to the stoppers on the eye wash solution bottles. They still can be found in antique stores and online. If they aren't chipped, they may even be used.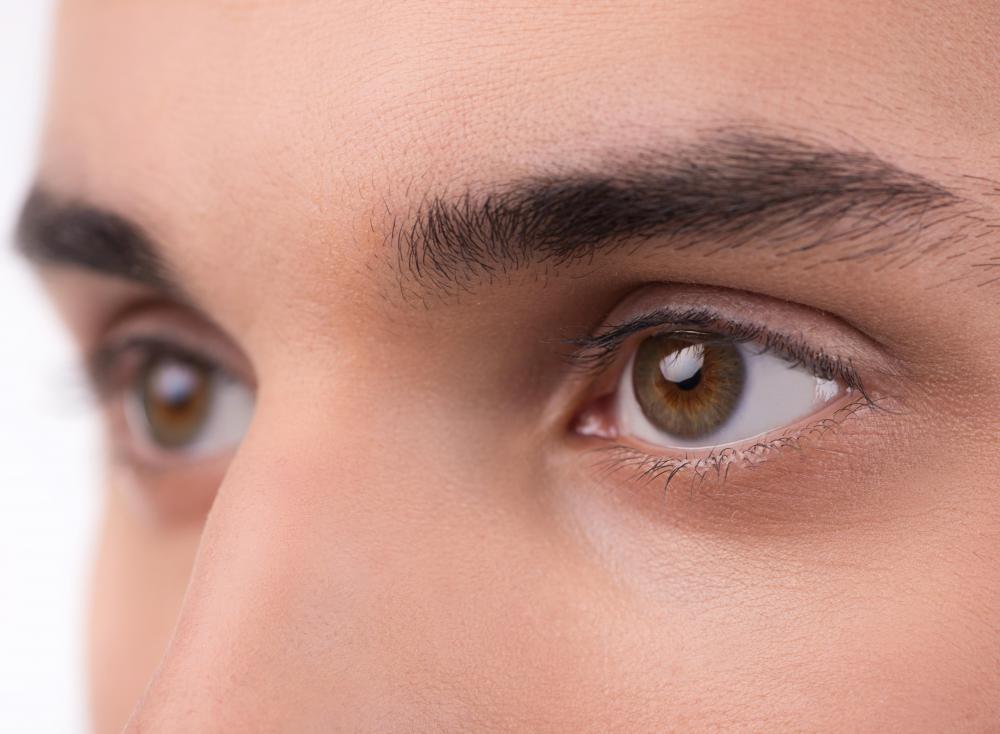 Around 1937, Wyeth Laboratories in Philadelphia, Pennsylvania in the US registered a weak boric acid solution called Collyrium they had been producing since the early 1900s. The term collyrium refers to a solid preparation of medication that was dissolved in fluid for ophthalmic use, dating to Roman times. Wyeth's product came in a cobalt blue glass bottle with a matching stopper and eye wash cup for convenience.
Boric acid is a mild antibiotic that helps relieve irritation of the eye by contaminants or bacteria and fungus. Modern ophthalmic solutions still contain it along with sodium chloride and 0.01% benzalkonium chloride as a preservative. The liquids are close to the same neutral pH, a chemical measurement of the acidity of a substance, as natural tears, which have a mean of about 7.0.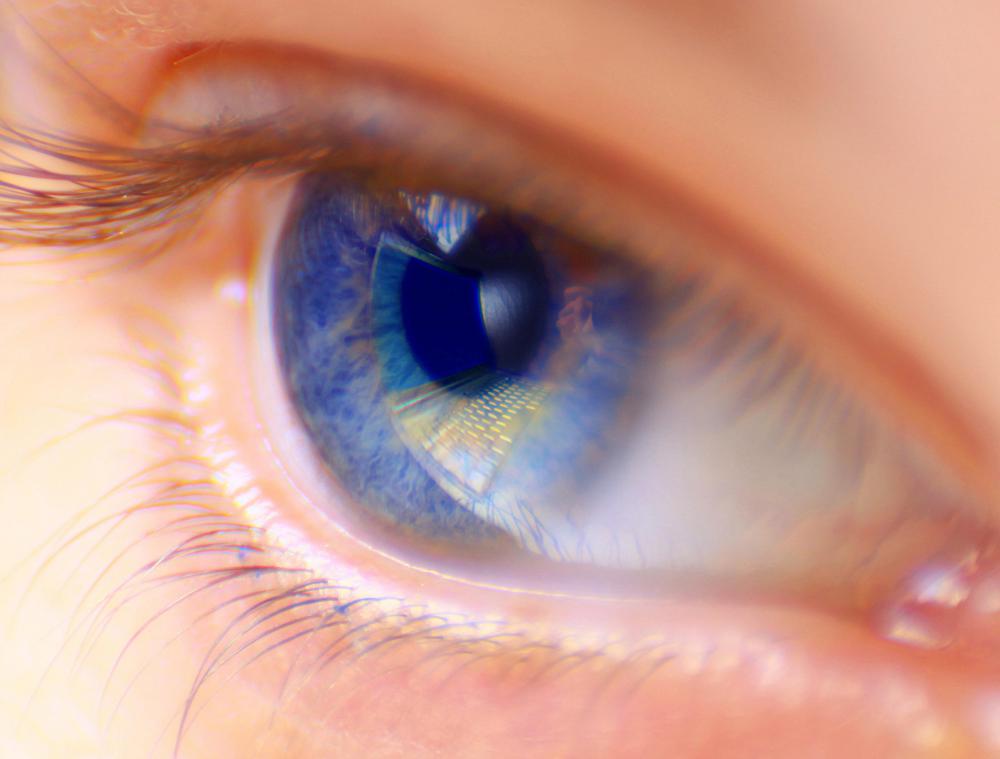 To flush the eye using an eye wash cup, the user should first remove contact lenses and rinse the cup with the preferred sterile solution. The cup should be filled and applied to the eye, creating a seal around the rim. Users can then tilt the head back, allowing the solution to flow over the eyeball. It helps to roll the eye around in the socket to flush it thoroughly. Once the eye is cleansed, the fluid and disposable cup should be discarded, or a reusable cup rinsed with more solution and stored.
A clean and undamaged antique eye wash cup, particularly those made of glass, should be fine to use with a modern solution. Single-use disposable eye cups are available in-store or online from companies that sell pharmaceutical products and first aid supplies. They are typically made from plastic and sometimes come packaged with emergency eye wash solutions meant to be placed in industrial settings.
Eye wash cups were used before eye drops were developed for easy use to treat certain eye conditions.

An eye wash cup is used to remove bacteria from the eye.

The tip of an eye-drop container can become contaminated if it comes in contact with skin, eyes or other surfaces.

Some eye wash cups are disposable and intended for a single use.

Eye wash supplies might be included in a first aid kit.

Eye wash cups were prevalent until the invention of eye drops.

Boric acid can help to relieve irritated eyes.

An eye wash cup or drops may be used to relieve itching or burning associated with allergen exposure.