What is an Ergonomic Footrest?
An ergonomic footrest is a support device used to promote proper positioning of the feet and legs. These adjustable platforms are created through the study of ergonomics. Ergonomics is the science behind creating a workspace designed for maximum comfort and flexibility catered to each individual. Ranging from platform designs to angles with optional dynamic components, an ergonomic footrest aids in appropriate posture in a variety of positions.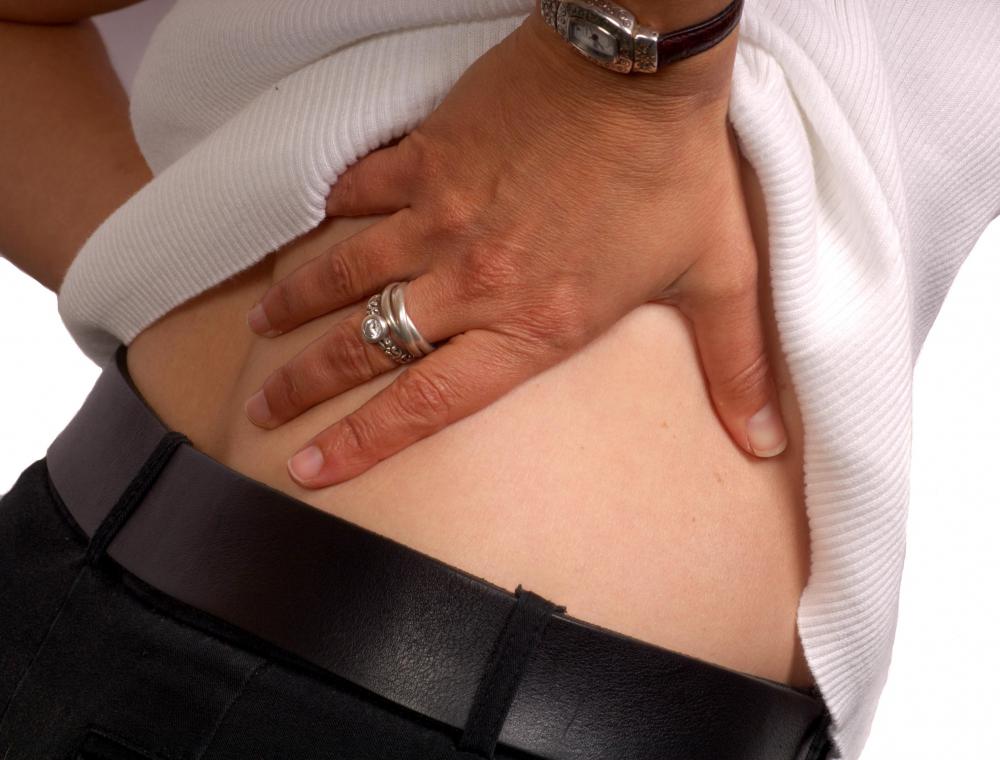 The use of an ergonomic footrest when sitting helps ease pain caused by poor body mechanics. When the height of a chair is too high, pressure can develop behind the knees, thus inhibiting blood flow. It can also increase the risk of such things as blood clots and varicose veins.
Improper chair height can also result in pain in the legs and back. Back pain is caused by poor positioning such as slouching or over-extending the back. Adjusting chair height and adding the proper footrest encourages better posture.
The ergonomic footrest ranges from a standard stationary platform design with a flat foot surface to adjustable height and angle features. The changeable height allows the footrest to be utilized in a variety of chairs. The flexible or tilt angle allows for maximum comfort and frequent position changes. Frequent changes in positioning can aid in alleviating muscle strain and tightness. Position changes also are vital to maintaining adequate circulation.
Circulation is also aided when utilizing a dynamic ergonomic footrest. These elevated platforms, with or without a rocker bottoms, move the ankle up and down with foot movement. The foot surface may also be split to allow for the feet to move independently.
Other features of an ergonomic foot rest may include roller bars to massage the bottom of the feet to ease foot ache and increase foot circulation. A gel on top of the platform is also available to absorb weight bearing pressure by cushioning the soles of the feet. Some even come with an optional heating feature or memory foam topper.
Most ergonomic footrests are available in a compact design to fit under a desk with an anti-skid surface to prevent the feet from slipping. Many come with an antimicrobial surface which repels bacteria. This coating also helps eliminate stains and odor.
The ergonomic footrest may also be used with prolonged standing. The ability to shift weight and rest one foot higher than the other can alleviate back pain and fatigue. Many of these designs come with an extended waist-high handle for support.