An endorser is a person with the authority to sign a negotiable instrument, indicating a transfer of ownership. A common example of an endorser is the payee of a check; the payee must sign the check to cash it or deposit it in the bank, or to write it over to a third party. Obtaining an endorsement is necessary to transfer a wide variety of property and negotiable instruments, and it is also important that they be endorsed properly. A missing or incorrect endorsement can interfere with a smooth transfer and may potentially create legal problems.
Negotiable instruments include title deeds, certificates of security ownership, and promissory notes. In all cases, the document contains a promise to pay or documentation of ownership. Many such documents include a space for an endorser for the purpose of transferring the security, and additional pages of endorsements may be attached in some cases. Spaces for endorsement may include several lines, allowing for multiple transfers and permitting people to note details related to the transaction.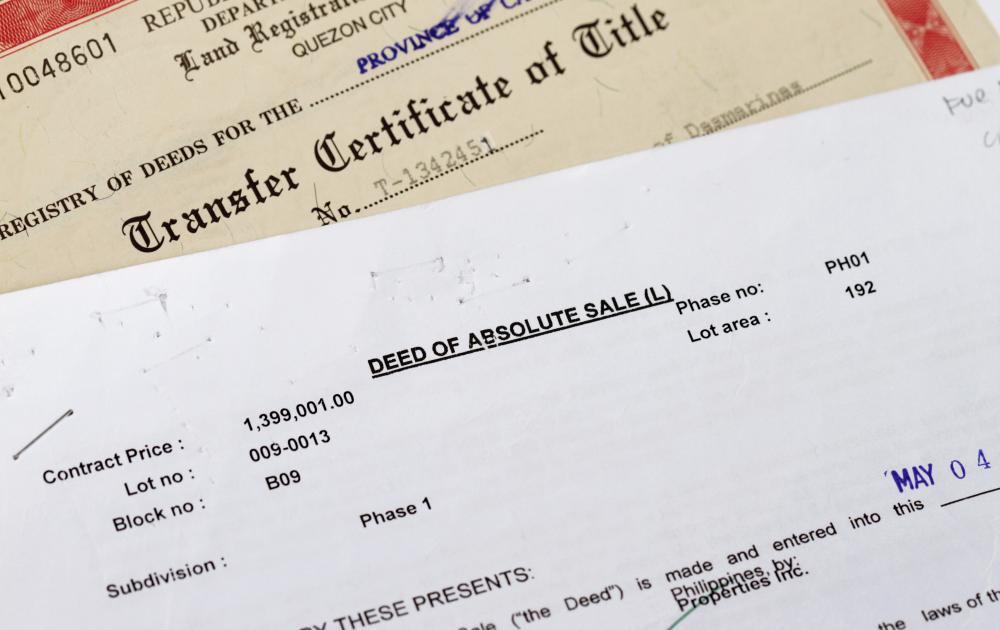 Once a negotiable instrument has been endorsed, it passes out of the ownership of the endorser and into the ownership of someone else, and this usually cannot be revoked. If a person is fraudulently led to endorse an instrument or does so under duress, it may be grounds for a suit and it can be possible to recover the property in the course of the suit, if the suit can adequately demonstrate the problems with the endorsement. One issue with negotiable instruments is the lack of security associated with them, as they are designed to be freely transferred and this can make it easier to perpetrate fraudulent transfers.
Some things that can make an endorsement suspect or incorrect include a blatantly unusual signature, suggestive of a forgery attempt, endorsing in the wrong location, or failing to follow the directions for endorsement on the document. Many people have a variation in their natural signatures, but a markedly different signature by an endorser would attract attention and could lead to an investigation into the circumstances of the endorsement.
In the financial sense, "endorsement" refers to approving or accepting the terms of a contract, as when people endorse loan paperwork, as well as to preparing a document for transfer. The sense of "approval" can also be seen outside the financial world in the context of political endorsements during election years, or product endorsements used in advertising.