What Is an Electrical Short?
An electrical short or a short circuit is a problem which occurs when an accidental path is created in a circuit, generating a connection where one did not exist before. Since electrical current follows the path of least resistance, it would follow this path rather than the one established in the circuit, causing an unusually high flow of current. Classically, shorts occur when bare wires cross, as for example when the insulation in an old outlet wears away, allowing wires to touch each other. People sometimes use the term "short" to refer to any problem with an electrical system, regardless as to whether or not it is a true electrical short.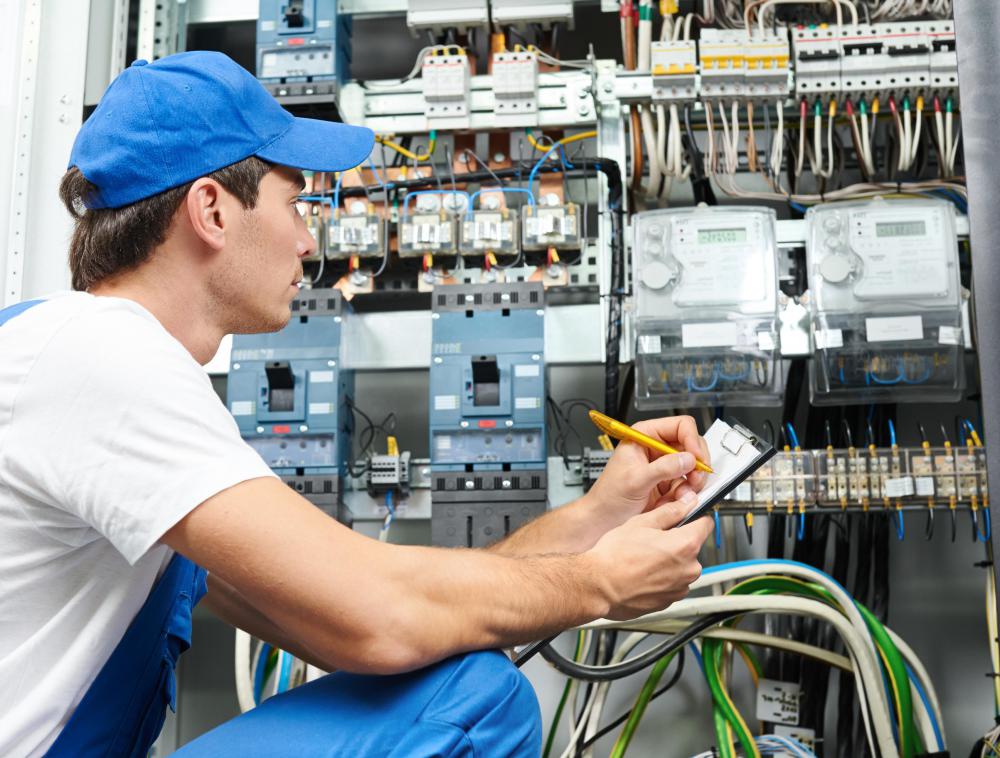 Electrical shorts are very serious problems. The high rate of current results in the generation of heat, which can cause sparks or a fire. An electrical short often generates a distinctive popping noise when the circuit is activated, as the electricity follows the new connection it has discovered and the circuit is suddenly overloaded with energy. Smoke or flames may appear, and the short can be strong enough to melt insulation on electrical wiring, or to cause damage to the circuit itself.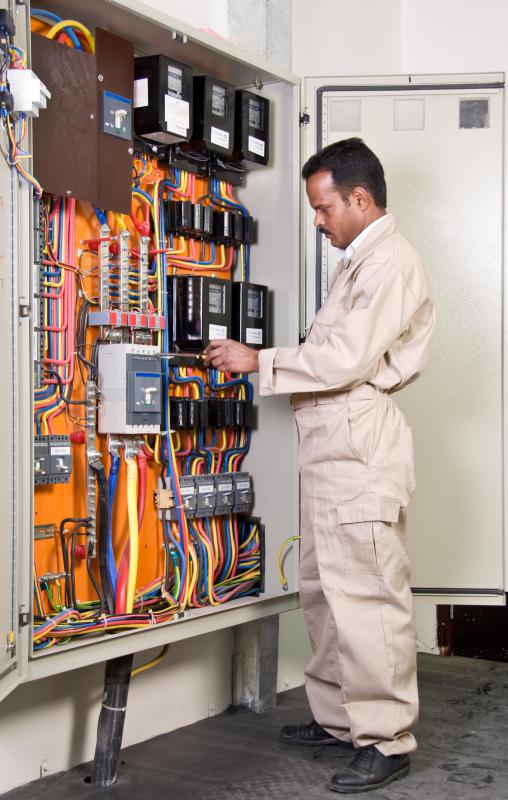 In addition to being caused by worn insulation, an electrical short can also occur when a circuit is not wired properly, as for example when someone fails to notice that the metal lining of an electrical outlet is in contact with one of the wires. Shorts can also be created by damage. Storms often cause a plethora of electrical shorts which overwhelms the grid when trees and branches fall on power lines.
Circuit designers are well aware that shorts are a common hazard, whether one is making a lamp or laying out power lines. As a result, many circuits are equipped with overcurrent protection. Overcurrent protection detects an unusually high rate of current, and trips the circuit off to reduce the risk of damage. Many people have experienced tripped breakers or blown fuses as a result of overcurrent protection on household circuits.
When an electrical short occurs, it needs to be addressed. If someone is not comfortable working with electricity, an electrician can be called in to determine the cause of the short and repair it. Unrepaired shorts can cause fires and severe damage, and it's usually cheaper to get an electrician out the minute a problem occurs, rather than to wait for a fire to spark, or for an electrical system to fail catastrophically.