What is an Ecology Laboratory?
An ecology laboratory is a facility where people study ecology. Ecology laboratories can vary from field sites where long-term studies are conducted to fixed built facilities loaded with scientific equipment which can be used by ecologists to further their work. Ecology laboratories are often attached to university and college ecology programs, and they can also be associated with government agencies, private companies, and environmental conservation organizations.
Ecology, the study of the way in which organisms interact with each other and the natural environment, includes a number of subfields. Like other natural sciences, ecology blends work in the field which allows people to make observations and collect samples with work in the lab, which provides opportunities for study, experimentation, and analysis to explore and confirm findings and theories developed by ecologists. The ability to work in the lab is critical for many ecologists, as are the resources which may be available to an ecology laboratory, ranging from equipment for the field to DNA testing equipment.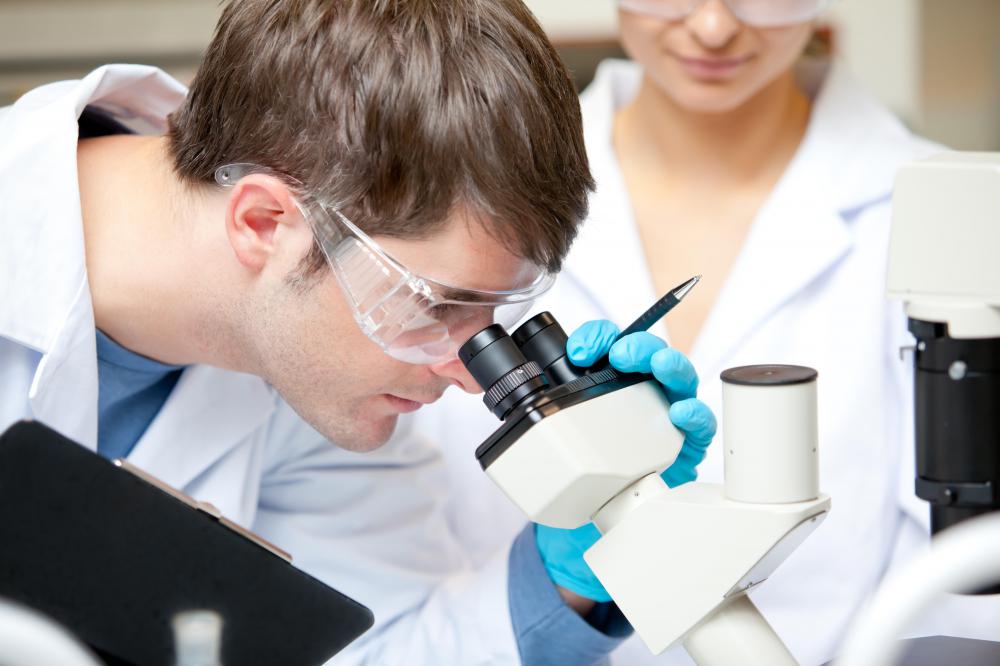 Fixed labs usually include scientific equipment which is utilized in the study of ecology, including tools for biochemical analysis, microscopes, radiological equipment, and storage facilities for samples. In the ecology laboratory, ecologists can do everything from dissecting plants they find in the field to testing suspect soil for the presence of radiological contaminants. The ability to perform complex chemical analysis can also be useful for ecologists working in a range of fields, such as aquatic ecologists who want to learn about the content of a water sample.
Many fixed lab facilities also have spaces for experimentation. In a laboratory, an ecologist can create a totally controlled environment for the purpose of conducting an experiment. Ecologists can also use and manipulate potentially dangerous items in the security of a laboratory, exploring topics such as the impact of nuclear fallout on agriculture, genetically modified plants, or the result of a release of a non-native species in a vulnerable environment. The ability to experiment and test is important to researchers who want to be able to show that they have fully explored an issue in the ecology laboratory.
An ecology field lab may include anything from temporary facilities used by ecologists to store and handle samples near a research site to an area in natural environment which has been dedicated for use as an ecology lab by researchers. Working in a dedicated area which has been set aside as an ecology laboratory for study, ecologists can explore a natural landscape and control for various influences, such as the impact of other humans on the environment.