An ankle edema is a buildup of fluid in the tissue cells of the ankle that causes them to noticeably swell. It is a form of an idiopathic edema, which is any kind of retention of water in the body. There are many different causes for edemas, and they range from relatively harmless to life threatening.
Ankle edemas are fairly common and can be caused by a myriad of things. Something as simple as an extended period of standing can cause swelling of the ankles, as can long drives or airplane flights. Women are especially prone to the condition, with both menstrual periods and pregnancy known to cause a swelling of the ankles.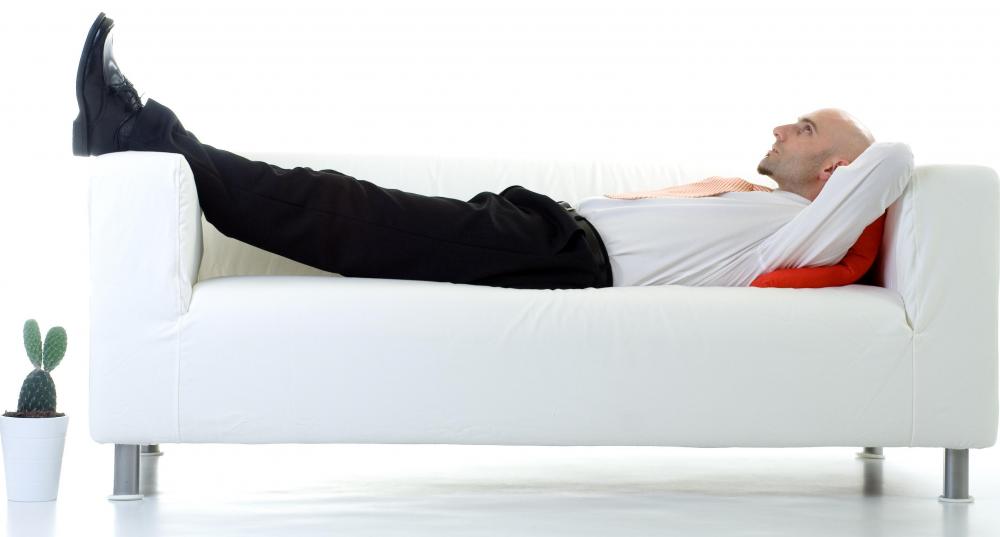 Some more serious causes of an ankle edema can include trauma to the foot or leg, a reaction to a bite or sting, and an infection in the leg or a blood clot. Burns, including sun burns, can also cause an edema of the ankle. Any condition that can cause poor circulation to the legs can also lead to the development of ankle edemas.
An ankle edema may be the sign of a more serious edema elsewhere in the body. Ankle edemas are sometimes symptoms of a pulmonary edema, which is a swelling of lung tissue. These edemas can cause a severe shortness of breath and fatigue. In some cases, they can even be fatal. If an ankle edema is accompanied by chest pain or difficulty breathing, medical help should be sought immediately.
An acute edema of the ankles will usually go away on its own. Home treatment for an edema in the ankles can be something as simple as elevating the legs above the heart or increasing exercise of the legs. If the ankle edemas are chronic, then support stockings or edema shoes may need to be worn. These help push the fluid out of the feet and restore proper circulation.
If these treatments do not work, then the ankle edema should be looked at by a doctor. In some cases, an ankle edema may be the symptom of a much more serious condition, such as diabetes, gout, or pancreatitis. In these cases, the doctor will most likely try to treat the condition that is causing the edema, which will hopefully cause the swelling to stop.
Treatment for recurring or long-lasting edemas can vary from person to person. Usually a doctor will recommend a change in diet. Prescribed diuretics are also sometimes given to increase the kidneys' water output, which can sometimes help subside the edemas.