What is a Wheezing Cough?
A wheezing cough is a cough which is accompanied by a whistle-like sound, which typically occurs in combination with shortness of breath and usually does not produce mucus. The most common causes of a wheezing cough include asthma and bronchitis, the latter of which is often aggravated by smoking or second-hand smoke exposure. Treatment of this type of cough varies based on the cough's cause. Those with an asthma-related cough may find relief in the use of an inhaler, while bronchitis sufferers often must simply wait for their bodies to combat the virus causing the cough.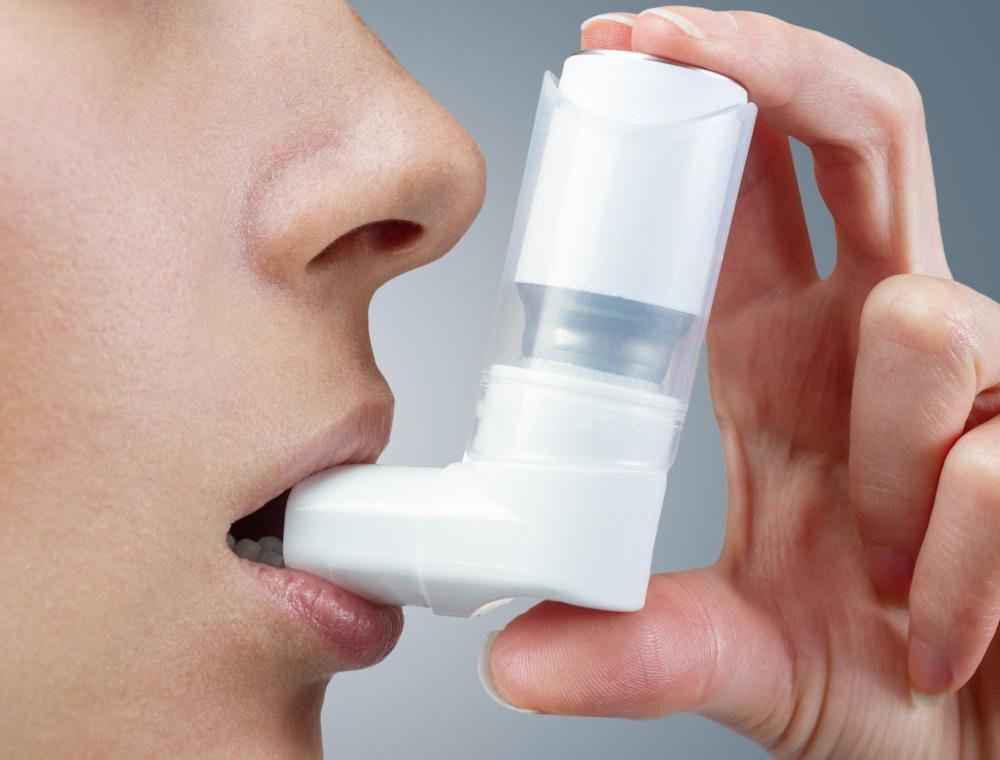 The defining characteristic of a wheezing cough is the dry, whistling noise which accompanies it. Often the cough does not bring up mucus from the lungs. It may occur in combination with shortness of breath, which can be highly uncomfortable or even frightening for the sufferer or, in the case of a young child, his caregivers.
Most often, this type of cough is symptomatic of asthma or bronchitis. Both conditions are characterized by the inflammation of lung passages, which narrows the airways and complicates breathing. The wheezing sound associated with both asthma and bronchitis-derived coughs is typically caused by the movement of air through these narrowed breathing channels. While asthma is a chronic condition, however, bronchitis is often a temporary illness caused by a viral infection.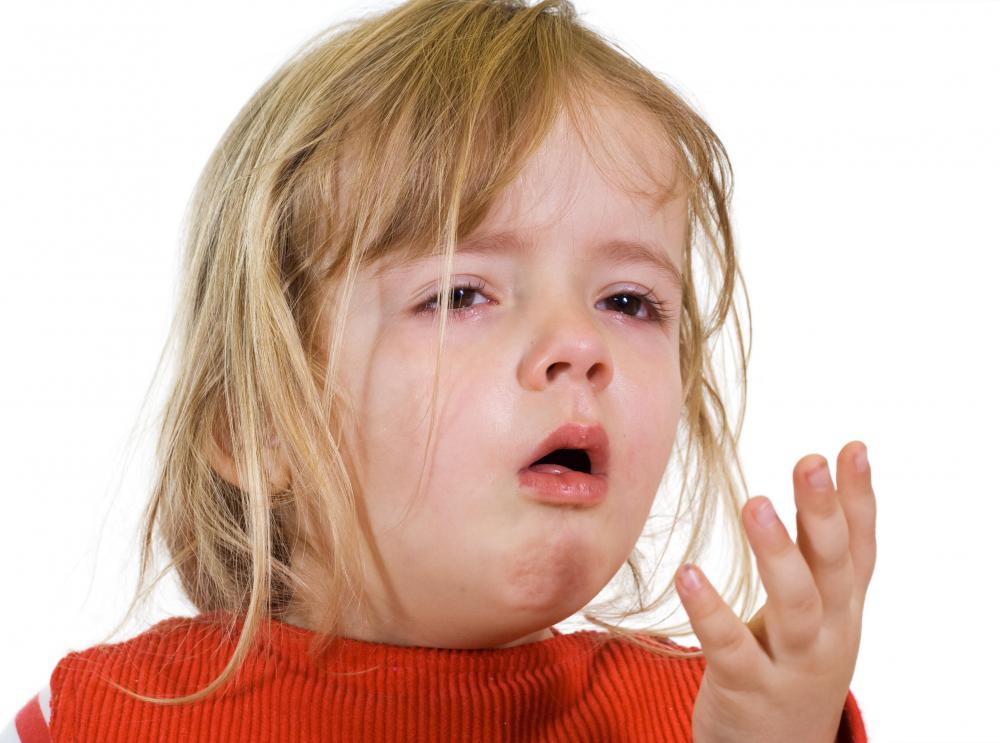 Treatment for a wheezing cough varies based on the exact cause of the cough, and a cough sufferer should consult his physician to determine the best treatment plan for his condition. Asthma patients may benefit from a combination of treatments, such as a daily medication that works to maintain healthy lung function, and a fast-acting inhaler that quickly opens the airways should the condition flare up. Additionally, asthma sufferers can prevent coughing by determining and avoiding specific triggers that may aggravate their condition, such as pet dander or pollen.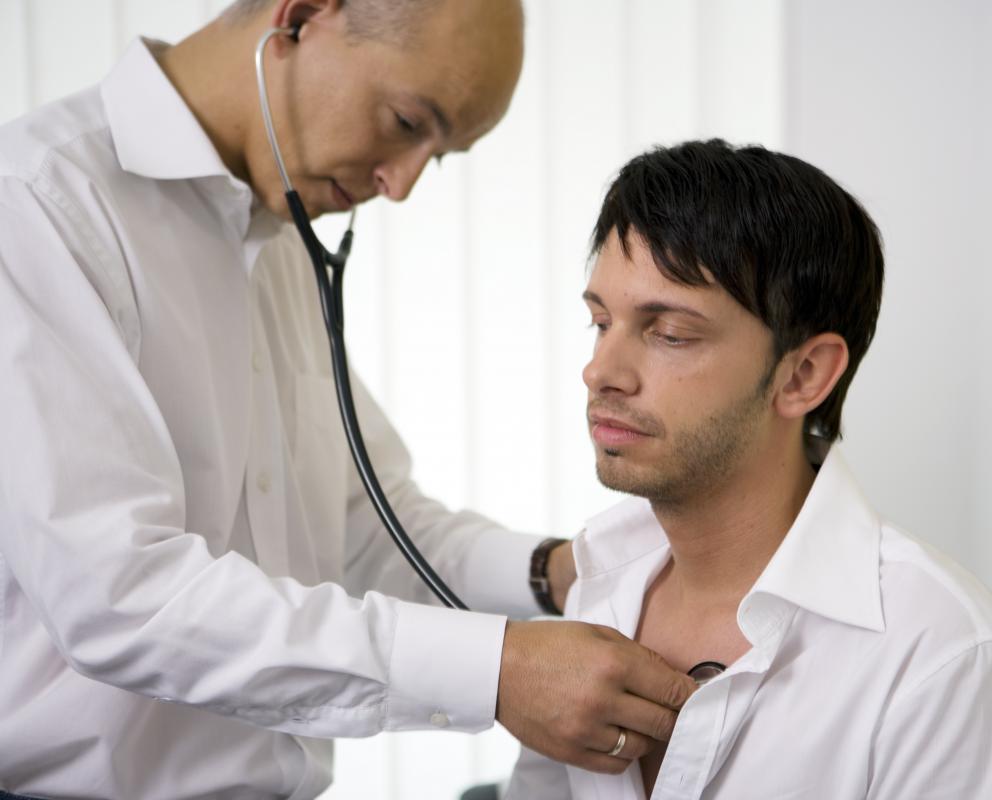 As a bronchitis-related cough is often caused by a viral or, less frequently, bacterial infection, it requires a different treatment approach than that used for asthma. In the case of viral bronchitis, the sufferer may be advised to simply stay hydrated and rested for several days, allowing the body's immune system to combat the virus. Bacterial bronchitis may be effectively treated with antibiotics. Those with chronic, or long-lasting, bronchitis may benefit from an ongoing breathing therapy program. Smoking as well as secondhand smoke exposure can aggravate the symptoms of bronchitis, and thus should be avoided by those suffering from a wheezing cough.
A wheezing cough typically does not produce mucus.

Inhalers are often prescribed for asthmatics who develop a wheezing cough.

Wheezing cough is accompanied by a dry, whistling noise.

Wheezing may be detected through the use of a stethoscope.

Wheezing coughs are often accompanied by shortness of breath.

Both smoking and exposure to secondhand smoke can lead to bronchitis.

Humidifiers might benefit people who have a wheezing cough.