What Is a Washing Machine Solenoid?
When a washing machine is set to run a wash cycle, the user sets the appropriate temperature for the type of clothing being washed. The water that comes into the washing machine is controlled by the washing machine solenoid. This mechanism reacts to user-controlled settings, allowing the appropriate amount of hot and cold water to enter the machine during a cycle.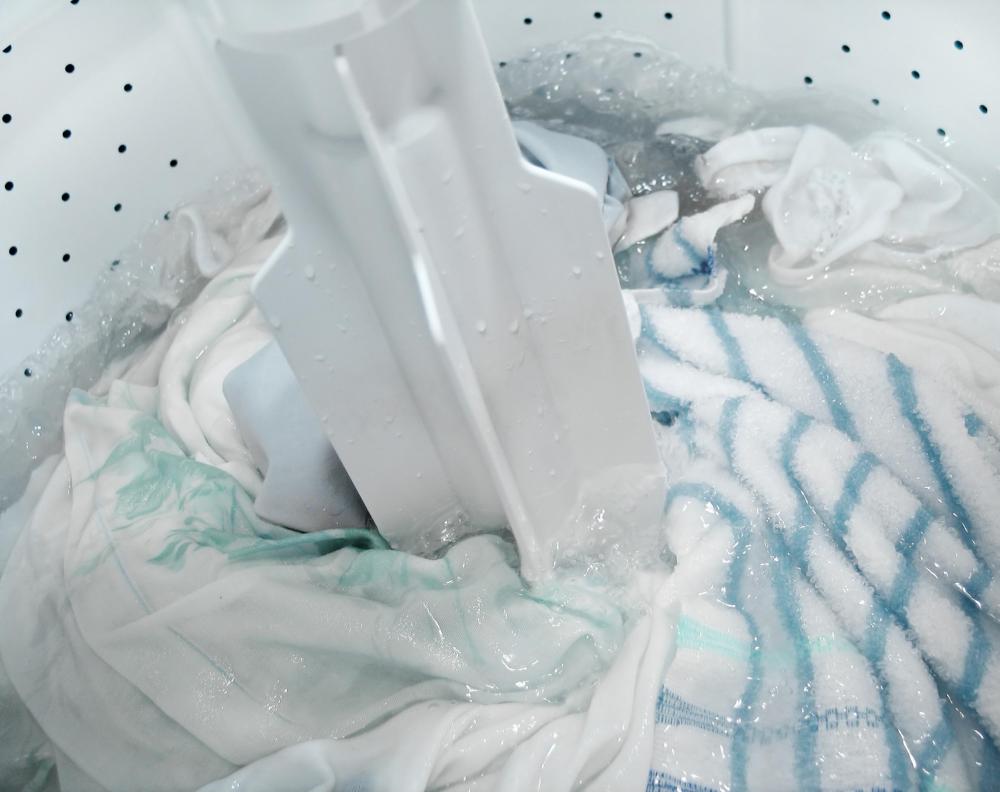 During installation, a washing machine is connected to both the cold and hot water lines. Once the machine is in place the taps for these water lines are opened and left on to allow for normal operation. Each line connects to the inlet side of a valve assembly that includes the washing machine solenoid. The valve assembly has one output, which feeds water into the tub if the washing machine.
When the washer is turned off, the valves are closed and no water enters the tub. When the wash cycle calls for cold water, the solenoid opens the cold valve, and cold water flows from the inlet hose into the washer. If the wash cycle calls for hot water, the solenoid opens the hot valve instead, and hot water flows from the inlet pipe into the washer. When the cycle calls for warm, the washing machine solenoid opens both valves, and a mixture of hot and cold enters the tub simultaneously.
The washing machine solenoid is operated by an electrical signal from the machine. This signal is sent by the machine in response to events in its programming that indicate it is time to add water. After the solenoid receives the message to open a valve, it gives the appropriate valve a physical push that causes it to open. When it is time for the valve to close, the solenoid pulls it shut again.
Sometimes a washing machine will not send the proper temperature water into the tub, or it won't send any at all. This can be an indicator of several possible issues. The simplest possibility is that the water is turned off at the tap. If both taps are turned on but the water is still not flowing properly, the problem is most likely the washing machine solenoid. One or both of the valves may not be opening when it should or is remaining open when it should be closed, indicating a likelihood that the solenoid needs to be replaced.