What Is a Warehouse Forklift?
A warehouse forklift is a type of lift truck equipment designed for placement and extraction of goods within a warehouse setting. Lifts of this type may be equipped with a set of forks or blades that are ideal for sliding under a pallet and gently lifting goods for transport to a different location, or with squeeze mechanisms that make it possible to grasp the sides of a flat or container and move it with ease. Several different types of forklifts fall into the broad category of warehouse forklift, since different designs will be more effective in different types of warehouse settings.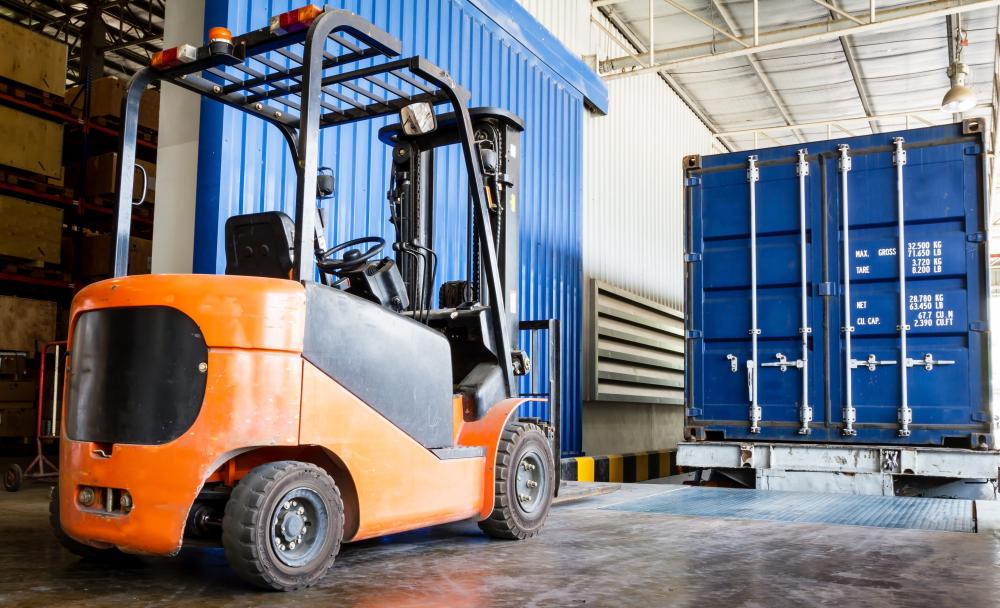 While there are some differences in design, the typical warehouse lift will feature a few basic characteristics. One has to do with the ability of the lift to move across the warehouse floor. Lifts of this type are generally not designed to move over rough surfaces, unlike forklifts designed for use at construction sites. A warehouse lift normally sports a design that has the main body of the equipment close to the ground, requiring fairly level terrain to move efficiently.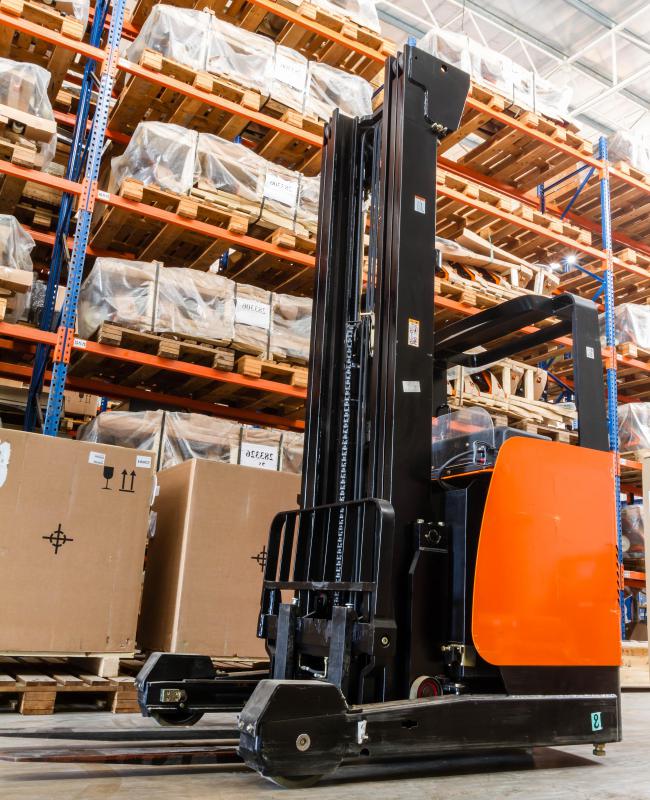 Another common characteristic of a warehouse forklift is the considerable load capacity of the device. Most lifts of this type will be able to lift and carry loads up to 40,000 lbs. (18,144 kilograms), making them ideal for moving large machinery component used in many factories as well as transporting large flats of finished goods. Since many warehouse forklift designs call for the inclusion of solid tires to support the weight, this means moving items that are heavy as well as bulky can be accomplished with relative ease. The weight of the lift itself is usually sufficient to balance with the heavier containers or items being transported, which further inhibits the potential for the lift to tip over.
The cost of a warehouse forklift will often depend on the maximum load-bearing capability of the device, as well as the type of equipment and extensions that come with the basic make and model. Choosing the right lift will depend on the type of business operation involved, the nature of the materials that must be moved to and from the warehouse, and whether the lift is powered with fossil fuels, electricity, or a combination of the two. Many smaller companies find that it is possible to purchase refurbished models that have been restored to factory standards for a fraction of the cost associated with a new lift, and enjoy just as many years of service before replacement becomes necessary.