What is a Vascular Graft?
A vascular graft is a tube-shaped synthetic material surgically implanted in the veins and arteries. The diameter and length of the graft will vary depending on the size of the artery or vein being replaced. These grafts are used for peripheral vascular bypass operations and to create vein access in hemodialysis patients. The vascular graft may be made of several different biocompatible materials.
One type of vascular graft is made from natural collagen. The collagen fibers are woven together to create a very flexible small tube. A collagen-based graft is most often used to create an arteriovenous (AV) portal used for hemodialysis. The AV vascular graft binds a vein and an artery together and creates a stable opening for dialysis treatment.
Some vascular grafts are made from a material called polyurethane nanofabric. This unique graft is often implanted to create an AV dialysis access point. The graft seals itself closed after the dialysis needle is removed, resulting in less blood leaking into the surrounding tissue.
Other vascular graft materials were developed to be resistant to blood clot formation. One of these is a graft made from a material coated with a layer of the anticoagulant heparin. Applying the anticoagulant to the surface of the graft may lower the risk of thrombosis, a clot within a blood vessel, causing the graft to fail. Another graft material includes a carbon-based substance that may reduce the likelihood of blood clots forming. These grafts are often used in cardiovascular surgeries.
After surgery to implant the vascular graft the patient will be closely monitored for potential complications. Platelets may cluster abnormally on the surface of the graft, impeding the circulation of blood and lengthening the amount of time required for the graft site to heal.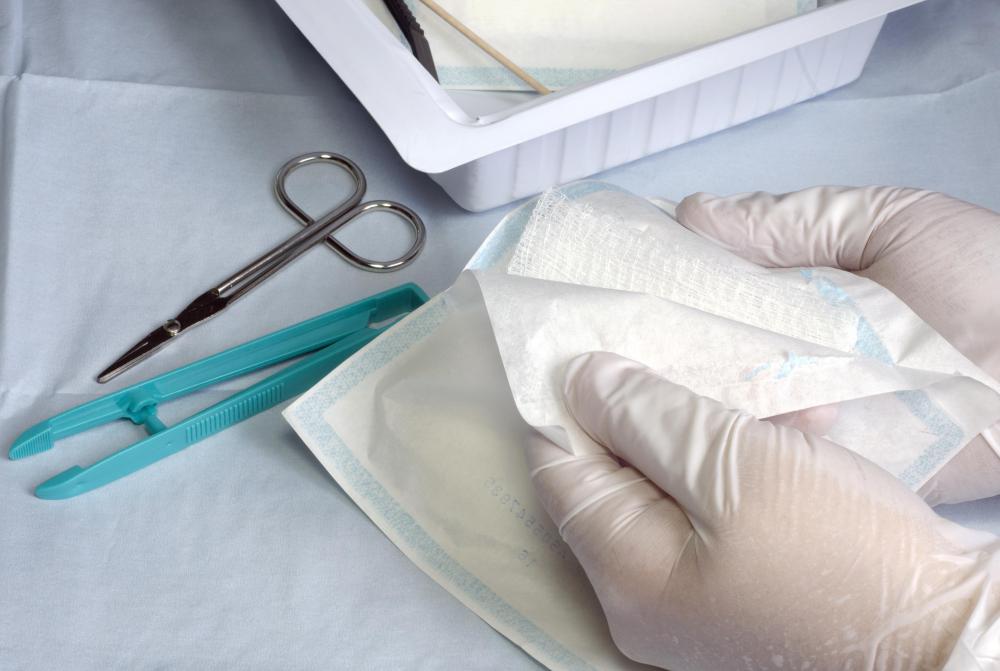 A bacterial infection may occur and slow the healing process. Some people with bacterial infections originating in the graft become septic and go into shock. It is possible the graft will fail, necessitating surgery for the removal and replacement of the graft.
Occlusion, or blockage, of the graft is a serious complication of the procedure. People that smoke or have high blood cholesterol have a high risk of graft occlusion. Diabetics are more likely to have poor blood circulation, and this may be a contributing factor to the higher rate of graft failure reported among diabetic patients. Antiplatelet and anticoagulant medications may be prescribed to help prevent blood clots from blocking the passage of blood through the implanted graft.
Measures can be taken to avoid a bacterial infection of the vascular graft. The daily application of new sterile bandages and dressings may prevent the graft site from becoming infected. Antibiotics may be prescribed during the critical healing period after surgery. Good nutrition, plenty of fluids, and beneficial sleep could help some people avoid falling ill after the vascular graft surgery.