What is a Vaginal Dilator?
A vaginal dilator is a tool used to enlarge the vagina. Tissues in the vagina can change over time, as well as due to some medical treatments and conditions. These changes can make activities like sexual intercourse or gynecological exams uncomfortable or even painful. A medical professional may recommend that a woman use a vaginal dilator to help expand the vaginal tissues to a more normal size, helping to alleviate this discomfort.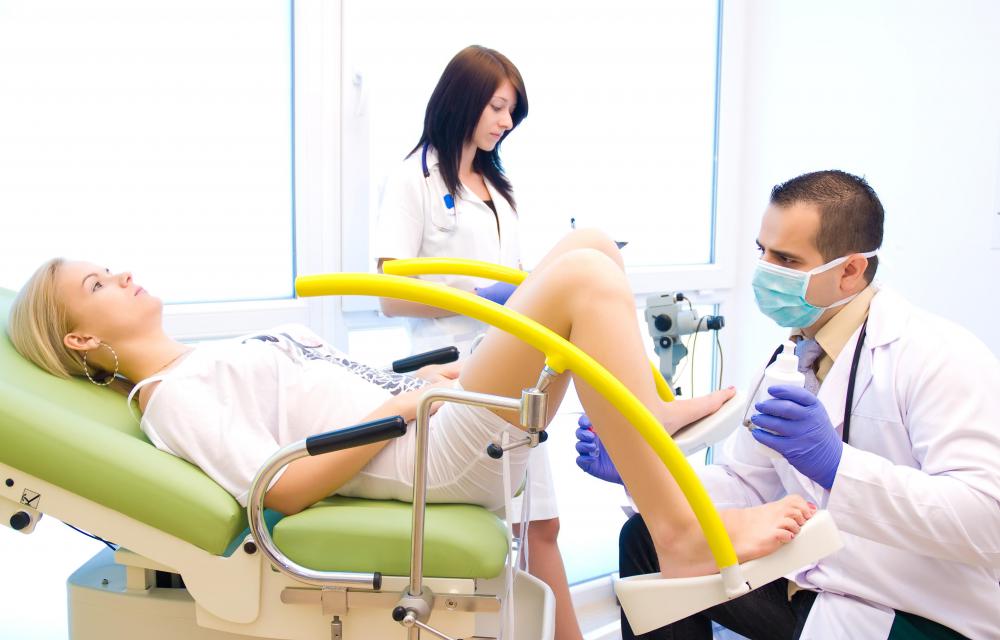 Different medical conditions can cause a woman's vagina to shorten or become more narrow. Vaginal surgery, radiation treatments, and conditions like vaginismus and vulvar vestibulitus may all be treated with a vaginal dilator to help open and expand the vagina and make penetration more comfortable. In cases where surgery has caused the vagina to narrow, a dilator may be recommended to keep the tissues pliable and healthy.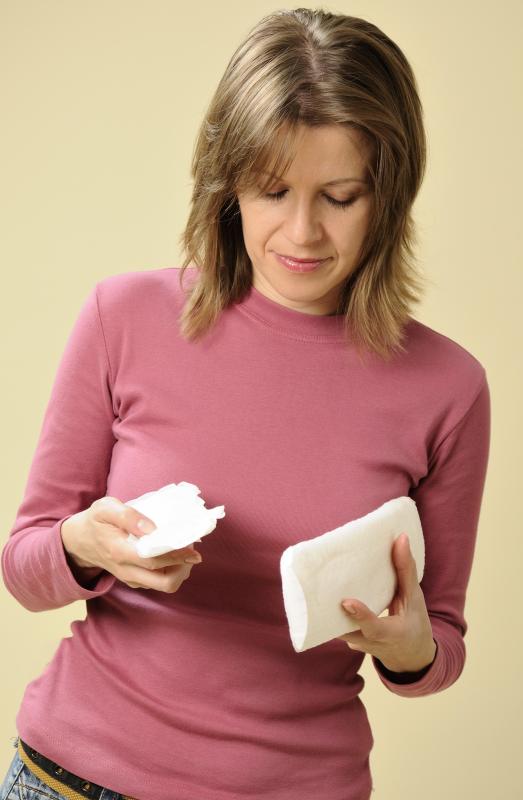 Dilators are typically made of medical-grade plastic and include a tapered or rounded tip to allow for a smooth insertion. Some vaginal dilators include a separate handle or grip to make it easier to hold the device in place. They may also be available in different sizes so that a woman can start with the smallest dilator and slowly work her way up to larger sizes over time as her vagina relaxes and expands.
Using a vaginal dilator is not difficult, but may be uncomfortable for some women. Before the dilator is used, it should be washed with soap and water, or as recommended by the manufacturer, and rinsed thoroughly. A water-soluble lubricant may be applied to the tip; this will allow the device to be inserted more comfortably, especially since the vaginal tissues may be dry. The woman should lie down on her back with her knees up and apart, and try to relax as much as possible.
She should then insert the vaginal dilator to the depth and for the length of time recommended by her doctor, which will vary depending on the woman and the condition for which she is being treated. For example, the dilator may be inserted as far as comfortably possible and left for 20 to 30 seconds, then removed and the process repeated several times over a 10 or 15 minute period. Although using the dilator may feel strange or be slightly uncomfortable, it should not cause serious pain; if it does, a medical professional should be consulted. The dilator should be washed again after use.
Many women experience slight bleeding or discharge after using a vaginal dilator, which is normal as the tissues are stretched. This may occur every time the dilator is used, but if a woman is concerned, she should talk to her doctor about it. In cases where use of a vaginal dilator is suggested, regular follow up visits are usual; it is typically recommended that a woman not use the dilator for several days before a pelvic exam.
The dilator should be used for as long as is recommended by the woman's medical provider. For some conditions, only short-term treatment may be needed, but for surgery and radiation patients, it is often necessary to use the dilator regularly for several years. Early in treatment, the dilator should often be used every day, sometimes for a month or more. This may be decreased to several times a week after the first month, and may continue for two years or longer to keep the vagina healthy.