What is a Transvenous Pacemaker?
A transvenous pacemaker is a pacing electrode that is inserted into a vein in either the right or left atrium. This procedure typically takes place after a patient has been diagnosed with severe bradycardia. It is a potentially life-threatening medical condition that can result in cardiac arrest. When this happens, the heart rate can drop below 50 beats a minute. The transvenous pacemaker can work to increase the beat rate, but it may not be a permanent fix.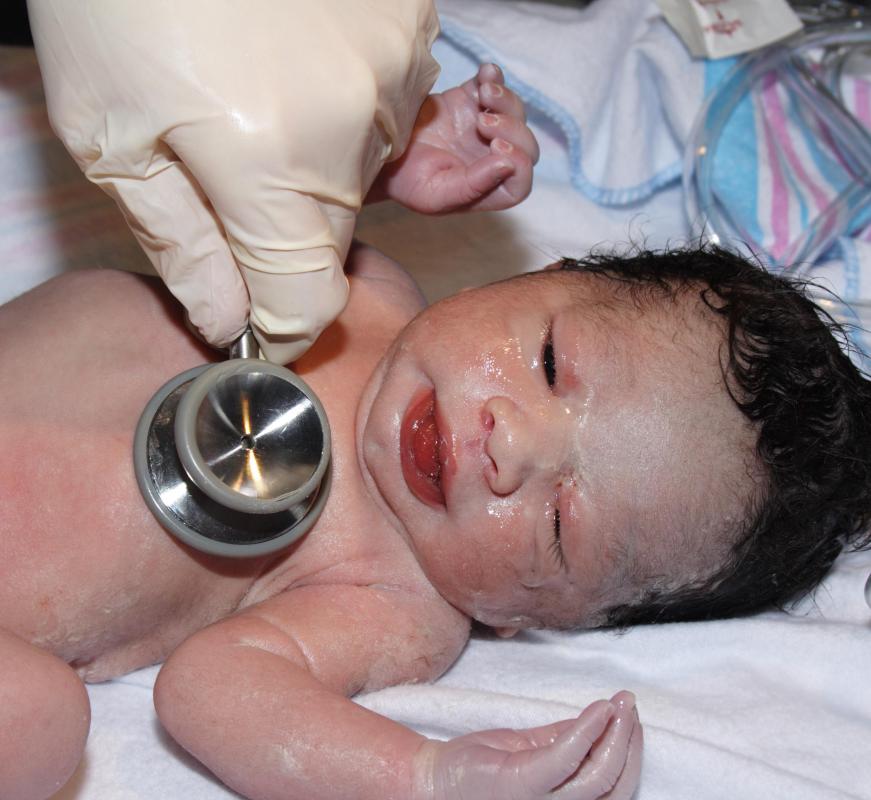 Atropine and sympathomimetic drugs are usually given to people who suffer with bradycardia because these drugs can increase the heart rate. Occasionally, patients will not react to these drugs or other types of therapy. This is typically when a transvenous pacemaker is used, but it is thought to be inferior to other pacing methods. Transcutaneous pacing consists of sending electrical pulses into the chest to stimulate the heart. Implanted pacing devices are surgically implanted into the chest to deliver electrical pulses.
The transvenous pacemaker is made up of a pacing catheter and a generator. This catheter is flexible plastic tubing that is threaded into the vein. A battery-operated generator is attached to the catheter. These generators are responsible for sending pulses to the heart. A transvenous pacemaker can work to restore an adequate heart rate but it can also cause internal bleeding.
This type of pacemaker is typically inserted into the jugular or subclavian vein. It can be placed into other veins, but precautions must be taken. Placing the catheter in any other vein could put pressure or stress on the tiny plastic tubing. This can make the pacemaker ineffective and this can also be life threatening to the patient. The tiny catheter has a rounded tip that prevents any slippage of the electrode as it is inserted through the vein.
Infection is another concern for patients using a transvenous pacemaker. This is due to bacteria entering the insertion area. Excessive heat or drainage in this area can indicate an infection, as well as a fever or water retention. If these symptoms occur, immediate medical help is required.
Loose-fitting clothing should be worn while using a transvenous pacemaker. The tiny plastic wires running from the generator can get caught on clothing or bed sheets. They should also be covered with a bandage. Dysrhythmia can occur if the patient handles these tiny wires without protective gloves. The patient can receive micro shocks by doing this, which can be life threatening.