What Is a Trade Finance Loan?
A trade finance loan is a type of lending option designed to assist companies in the process of conducting international trade and commerce. The goal of this type of financing is to assist buyers in providing funds on the front end for goods that have been purchased and are awaiting shipment. Typically, a financial institution will extend this loan, using credit terms that are agreeable to the debtor. Upon approval of the loan, the proceeds can be forwarded to the seller's bank, and the shipment of the purchased goods and services can take place.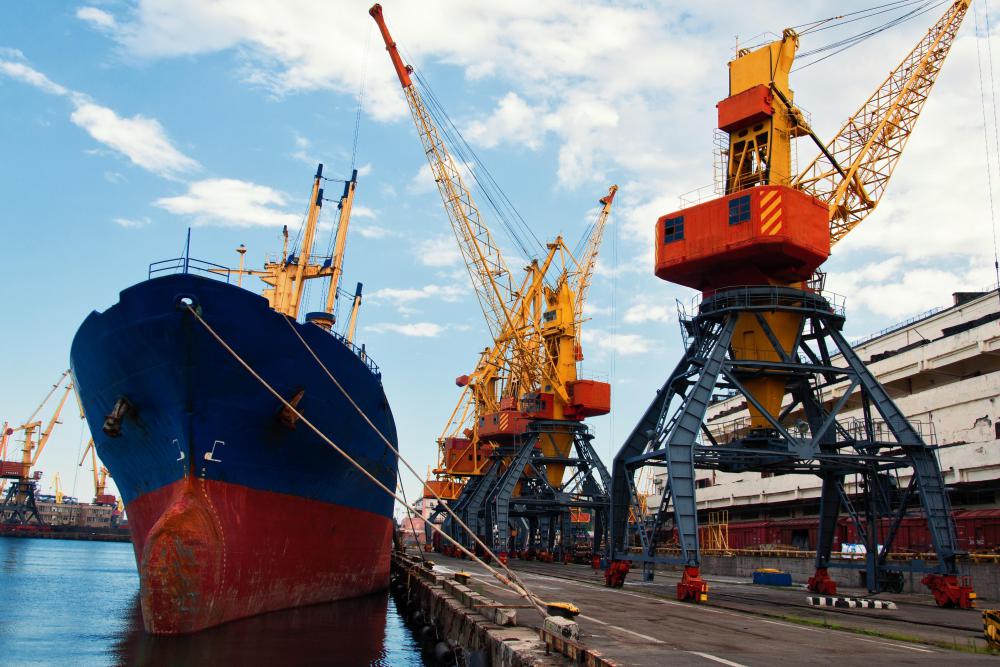 The use of a trade finance loan is most common in situations that involve the purchase of goods from an international seller. There are actually several different ways to manage the purchase of goods for importing into the home country of the buyer, including the extension of a letter of credit by the importer's bank to the exporter's financial institution, effectively guaranteeing payment upon receipt of specific documents, such as a bill of lading. A trade finance loan actually takes the process one step further, in that the bank will approve a loan to the importer and forward the proceeds to the exporter's bank in payment for the placed order.
As with any type of loan situation, the applicant must meet certain criteria before receiving a trade finance loan. The lender will normally require information on the financial status and assets of the applicant, look into the credit rating of the business entity attempting to secure the loan, and also consider what type of assets can be presented as collateral for the arrangement. Assuming the lender and debtor can arrive at repayment terms that are agreeable to all concerned, the loan can be approved, the funds forwarded to the exporter, and the import of the goods can take place.
Depending on how the terms of the purchase agreement between the importer and exporter are structured, the lender extending the trade finance loan may provide notification to the exporter's bank that the loan is approved, but refrain from actually sending the money until the importer confirms that the goods have been shipped and are in transit. In some cases, the lender may delay forwarding the proceeds from the trade finance loan until the goods are received at a domestic port and the importer confirms that the order is complete and received. The exact process for using the loan's proceeds to settle the debt will vary, based on the terms agreed upon by the buyer and seller, and any governmental trade regulations that apply in either of the two countries involved in the transaction.