What is a Tractor Tiller?
A tractor tiller is a farm tool used to turn and cultivate the soil. There are many kinds of tillers, but the term tractor tiller most often refers to a tool with rotating blades that is usually pulled behind a tractor. A tractor tiller is also called a rotary tiller, and is designed to cultivate row crops, or crops planted in long rows.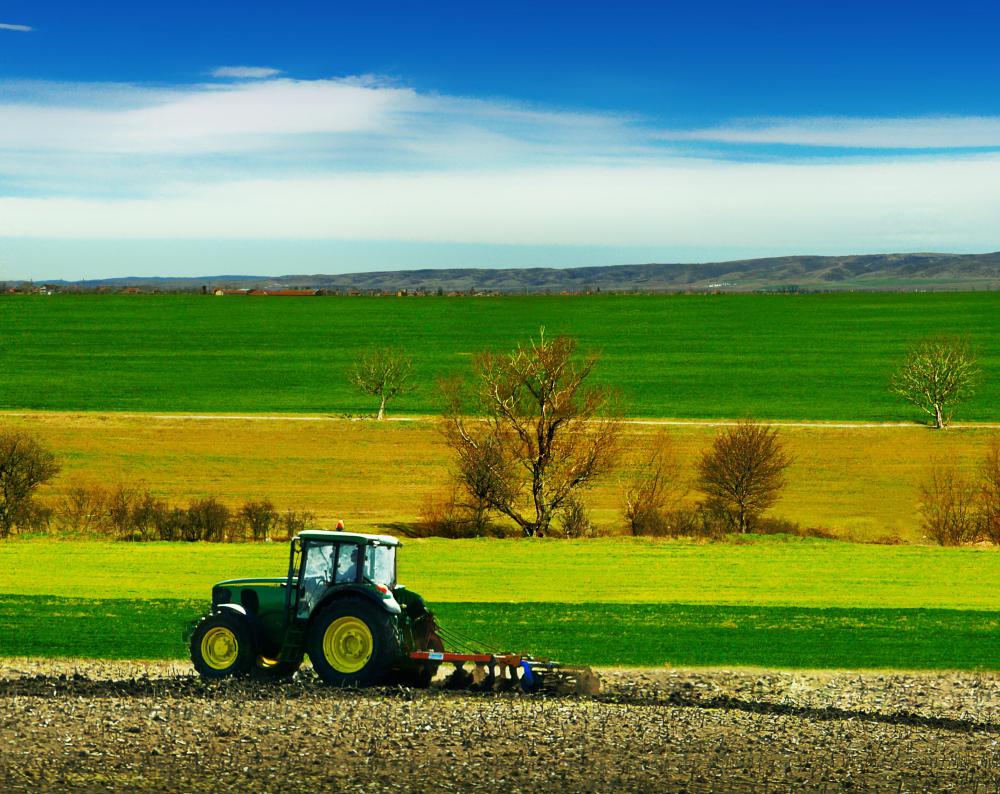 Before the invention of the tractor, tillers were human or animal powered. As farming became more mechanized, many different variations were created using machines. There are some tillers that are self-powered, such as the small rototillers used by home gardeners. However, tractor tillers are much bigger than self-propelled tillers, and are often mounted on a small two-wheeled tractor or a larger four-wheeled tractor.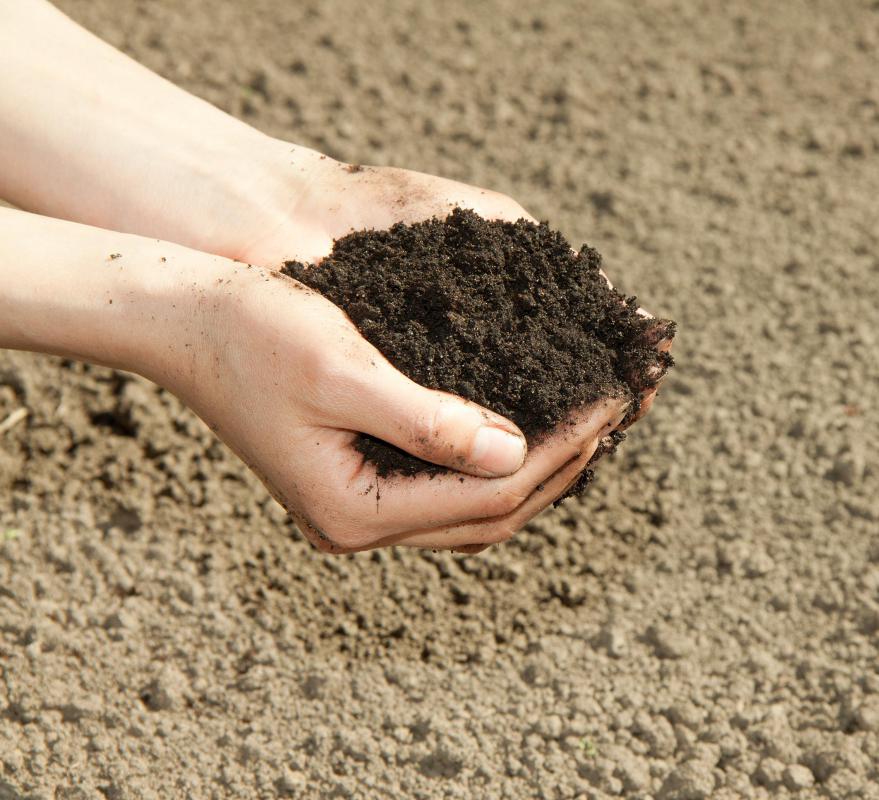 A farmer uses a tractor tiller to turn and aerate new ground, and to further break up soil that has already been used once. Because it is most often used to till ground that has been previously plowed, it falls in the second tillage implement category, indicating its primary use is to prepare the soil for seeds. It can, however, also be used as a primary tillage implement and break up hard ground. The tractor tiller can also be used to mix in fertilizer, and some are designed to remove weeds between rows of plants.
A tractor tiller is usually between three and 13 feet (about 4 meters) long, and is usually able to cultivate to a depth of 10 inches (25 cm). There are three types of blades, or tines, typically available for tillers. Bolo tines, which are wide and heavy and designed to prevent clogging, are the most commonly used blades. Pick and chisel tines are slightly, curved, not quite as long as bolo tines, and designed to work very rocky soil. Slasher tines are the shortest blades and are made to cut through thick plant roots.
Some farms require the use of all tractor tiller blade types to work the land. The ground first can be tilled using slasher tines, breaking up thick grass roots and sod. Once the grass has been turned, bolo tines can be used to break up the soil further without worrying about getting clogged in the grass that is now mixed into the soil. To prepare the soil for seed, the soil then can be broken into a fine, light soil bed using pick and chisel tines.
A tractor tiller looks very similar to a power harrow, which has rotating blades as well. However, these blades rotate around a vertical shaft and stir the ground rather than cutting into, lifting and flipping the soil the way a tiller does. The tractor tiller is also called a rotovator or rotary cultivator because of the rotating action of the blades.