What Is a Toilet Flush Valve?
A toilet flush valve may take a number of different forms, though they are all designed to deliver water into a toilet bowl. Many types allow this water to pass from a cistern into the bowl, though there are also tankless toilet variants that use a high-pressure valve. Cistern-type toilets can use a flapper valve, a siphon-type valve, or even a high-pressure assist. In any case, by introducing a large amount of water into the toilet bowl, the flush valve can cause the commode to empty its contents through a siphoning effect.
Flapper-type toilet flush valves are common in the US and many parts of Europe. This type involves a rubber or plastic stopper that is seated over the water outlet to the toilet bowl. When the toilet is flushed, this flapper is lifted off the water outlet and allowed to float in the water contained in the cistern. Then, as the water flows out into the toilet bowl, the flapper gradually moves back into place. When the tank refills, the flapper is held in place via water pressure.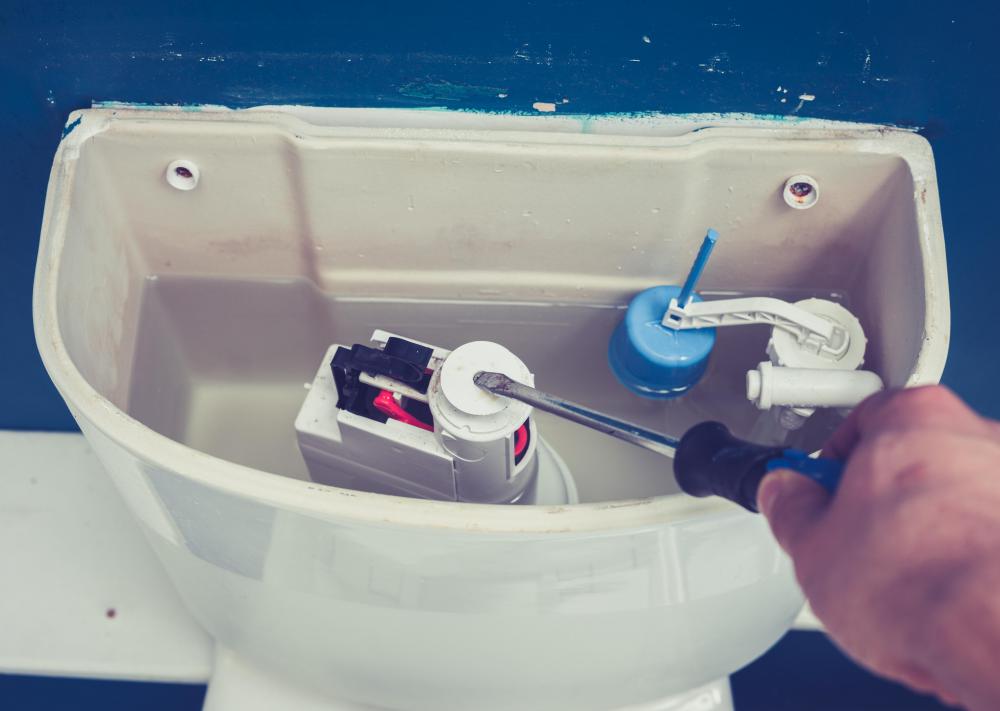 Siphon-type toilet flush valves are typically found in places like the United Kingdom (UK). This type of flush valve utilizes a siphoning action to provide water from a cistern to the toilet bowl. Traditionally, this involved a tank mounted high above the toilet, though newer designed allow the cistern to be much lower. These are known as close coupled designs. Siphoning flush valves may provide the benefit of a lower chance of water leaking from the cistern into the bowl and being wasted.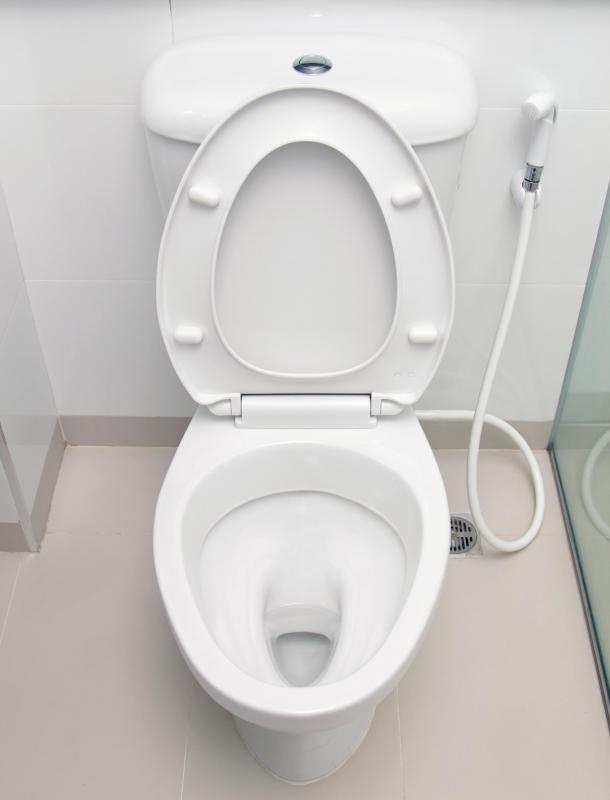 Another type of toilet flush valve uses a high-pressure assist. This system is often used in toilets that have normal-looking cisterns, though a pressure vessel may be placed inside. This container can then be filled with pressurized water that is introduced to the toilet bowl with great force when the toilet is flushed. The efficiency of this pressurized flow can result in the toilet using less water per flush.
A tankless design of flush valve also exists. This version generally involves introducing high-pressured water into the bowl, and is often used in commercial and other public, high-traffic installations. Useful for both urinals and traditional toilets, this type of toilet flush valve allows the unit to be used again immediately after being flushed, as there is no tank or cistern that must fill to provide the flushing action.