What Is a Toenail Melanoma?
Melanoma is a serious type of skin cancer, and one of the unusual places it may originate is the skin under the toenail. Most common in people with dark skin, toenail melanoma can affect any nail on the foot. Indications that a toenail is affected by melanoma include a dark spot or streak on the nail, or an uncolored growth under the nail.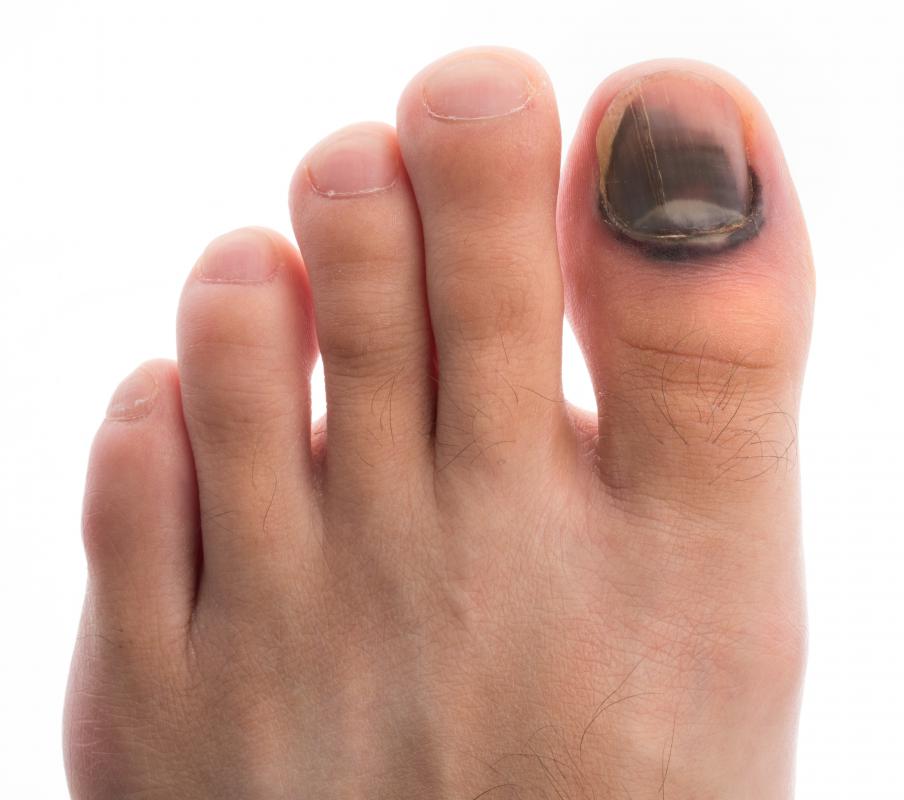 Healthy skin contains melanocyte cells that produce a substance called melanin, which is responsible for the variation in skin tone of different races of people. It is a pigment, which means it gives color to a tissue, in this case, a brown color. Sun exposure in paler people triggers an increase in melanin production, which darkens the skin as a defense against ultraviolet damage from the sun's rays. When this defensive mechanism becomes damaged, perhaps through excessive sun exposure, the melanocytes, which are dark from melanin stores, grow out of control.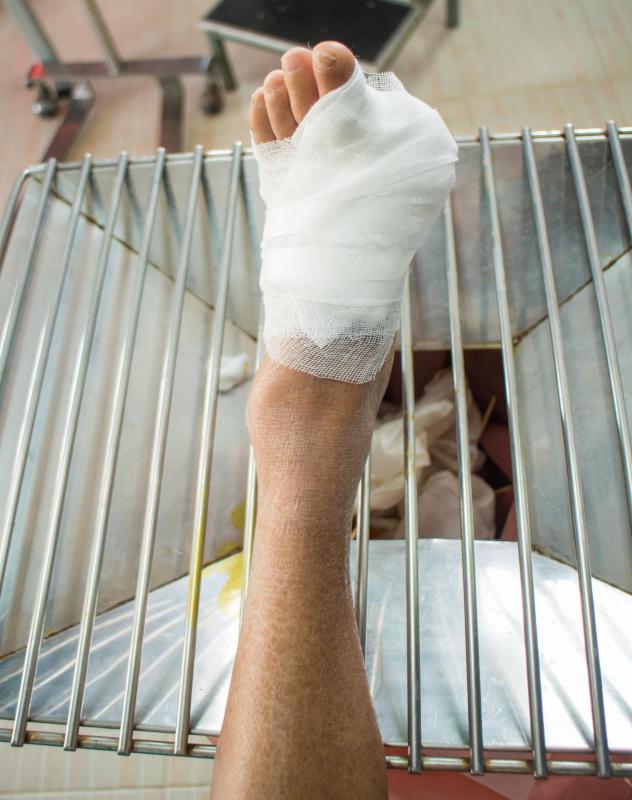 Three different types of cancer can cause a toenail melanoma. Most commonly, it is due to acral lentiginous melanoma, but nodular melanoma or desmoplastic melanoma may also be responsible. Whatever the exact cause, any cancer that occurs in the nails is called subungual melanoma. Basically, this is an overgrowth of melanocytes in the tissues relating to the nail.
People with the condition may notice an abnormal coloration on their toenail. Commonly, a dark spot on the nail appears, which may be brown, black or purple. The cancer may look identical to damage caused by injury to the nail, so a person with it may not immediately spot the significance of the nail coloration. Often, the dark coloration appears as a streak that can stretch vertically down the nail.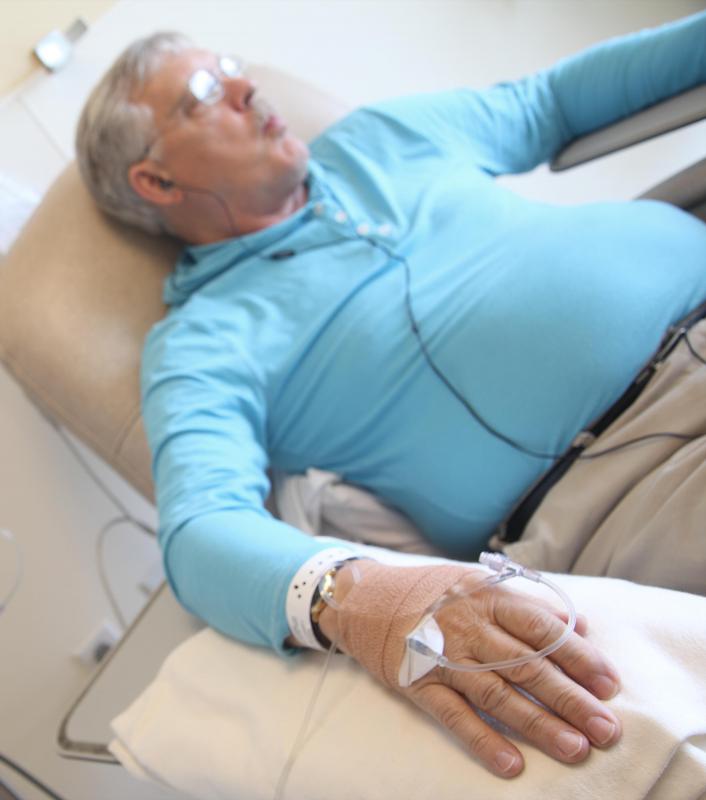 Toenail melanoma does not always involve colored nail spots, and often the condition appears simply as a lump under the nail. The growth of the melanocytes can split the nail, or raise it up from the skin underneath. Generally, the cancer does not produce pain in the toenail area, but the cells may bleed or weep.
As the toenail that is most affected by toenail melanoma is on the great toe, scientists think that physical trauma to the nail may increase the risk of this type of melanoma developing. Possible treatment options include surgical removal of the cancer, amputation of the toe, or chemotherapy. Toenail melanoma is relatively uncommon in light-skinned people, but is responsible for up to half the cases of melanoma in people of African or Asian descent. Famed musician Bob Marley's cause of death was melanoma that began in the toenail.