What is a Temporary Colostomy?
A colostomy is a surgical procedure in which part of the colon, or large intestine, is moved through a hole created in the wall of the abdomen. This allows waste materials to leave the body when there has been some sort of damage to the intestines, either from physical trauma or surgery. While a colostomy is sometimes permanent, there are many cases in which a temporary colostomy is mandated, often to allow the colon time to heal after injury.
Intestinal function can become compromised by medical conditions such as Crohn's disease or diverticulitis. Physical trauma involving the abdominal area of the body can also contribute to abnormal intestinal function. Sometimes, the damaged intestines need a break to allow for proper healing. This is when a temporary colostomy can be of major benefit to the recuperating patient.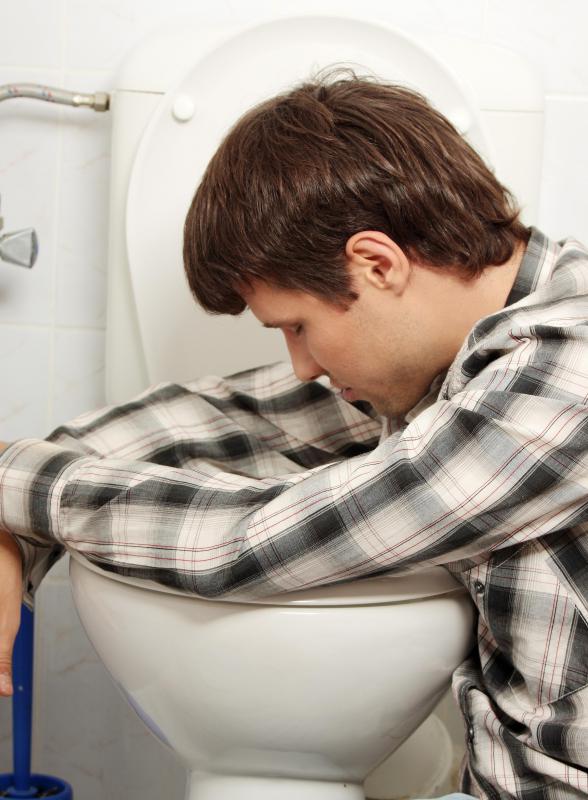 When a temporary colostomy is deemed the best course of treatment for the patient, a general anesthesia will be given so that the patient is not aware of the procedure as it is performed. The colon will then be cut into two pieces, with the damaged portion being removed if necessary. A resection may or may not be done at this time. This is a procedure to reconnect the healthy ends of the colon to one another. A hole is cut in the abdominal wall, and a portion of the colon is placed into that hole, exiting just at the outer surface of the body.
Once the procedure has been completed, the patient will spend several days in the hospital. During this time, instruction will be given as to how to properly care for the temporary colostomy. The patient will be given information on the different types of colostomy pouches as well as adhesives and caps or covers for the stoma, the portion of the intestine now located on the surface of the body.
Once home, recovery from the temporary colostomy procedure generally takes about six weeks. Restricted physical activity and a diet low in fiber are often recommended during this time of recovery. Once the patient has completely healed from the temporary colostomy procedure, a consultation with the surgeon is in order to discuss the timing of having the procedure reversed so that normal bowel activity can resume. This will depend on the physical health and schedule of the patient and generally takes place several weeks, or even months, after the original procedure.