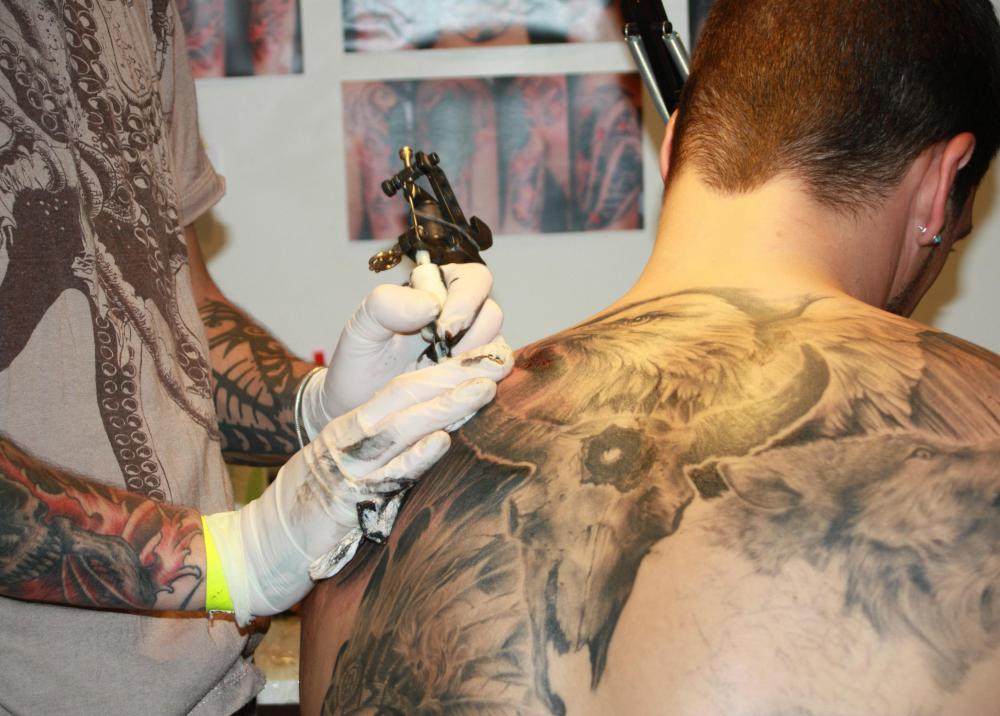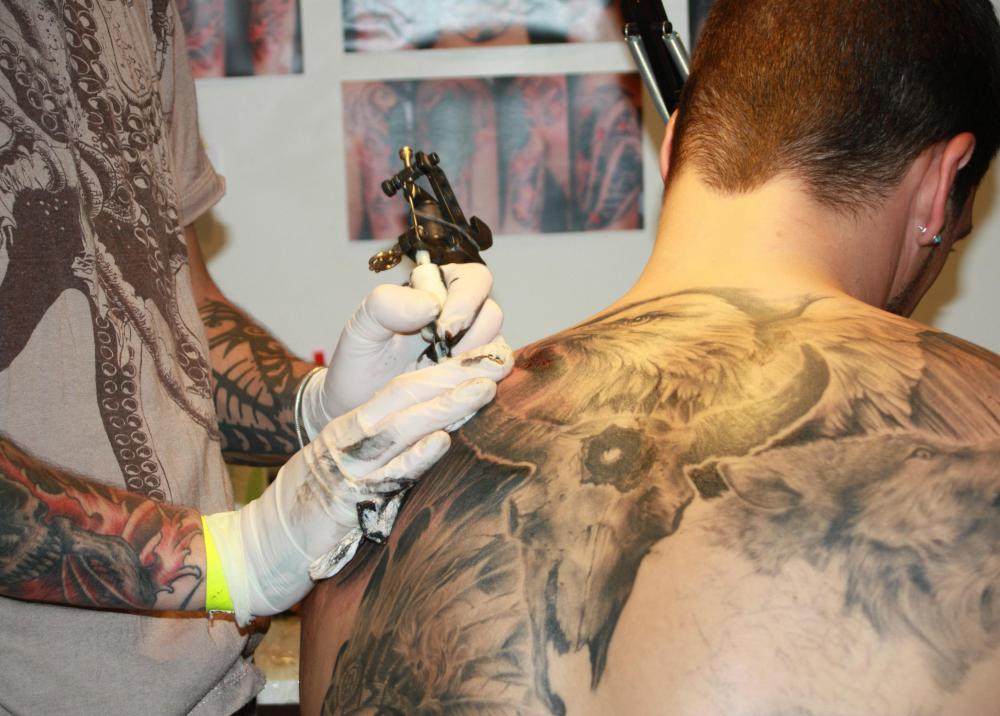 A tattoo keloid is basically a raised scar at the site of a tattoo which occurs in some people due to an over-production of scar tissue while the tattoo heals. It is not known what makes some people form keloids while others don't. A person who has previously developed a keloid should avoid getting more tattoos.
The process of tattooing, which is the placement of a picture or symbol on the skin of the body, should only be performed by a trained person, under sterile conditions. It involves using a needle to insert ink in the under layer of the skin, or dermis, marking it permanently. Depending on the size and complexity of the chosen tattoo, the process can take minutes to many hours and may involve multiple punctures into the skin.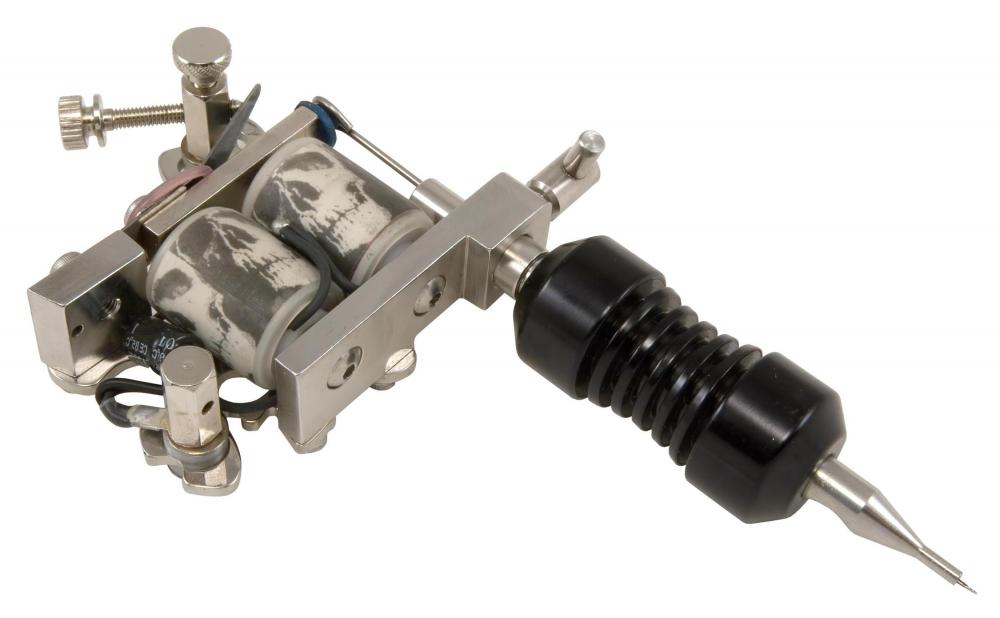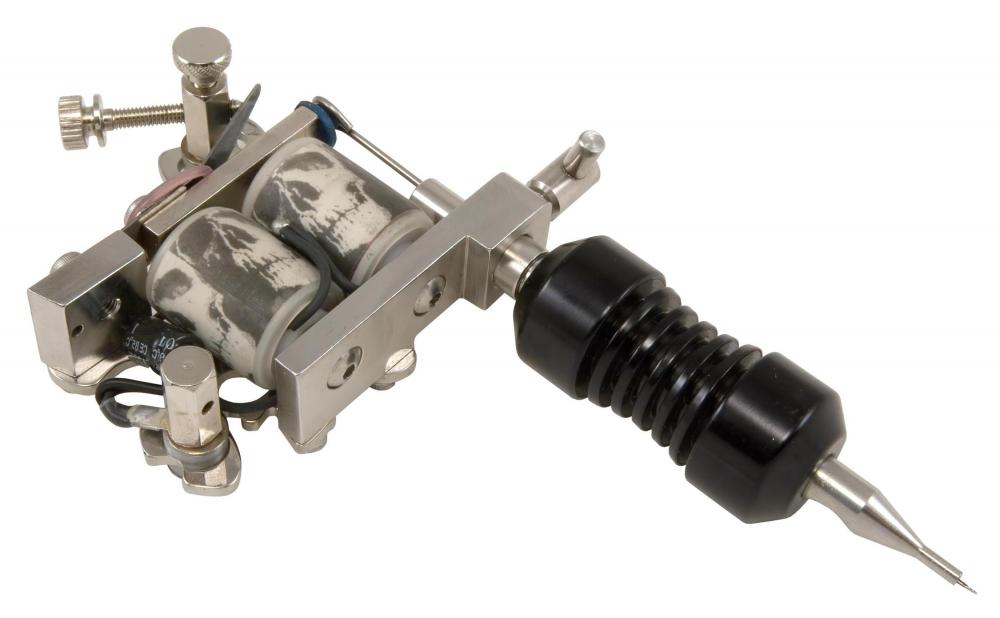 The process of wound healing and formation of a scar involves numerous processes within the skin, both building-up or anabolic, and breaking down or catabolic. A fine balance needs to be maintained in order for the resultant scar to be as inconspicuous as possible. In the case of a tattoo keloid, or any keloid after an injury for that matter, this balance is off and results in excess fibrous tissue which extends above and around the area of injury which can be disfiguring.
Removal of a keloid is not easy and may not be complete. Medical advice, probably from a plastic surgeon, will need to be sought; they will recommend the treatment likely to have the best effect according to the severity and location of the tattoo keloid. Excision, or cutting out the scar, generally results in reformation of the keloid, but in combination with intralesional corticosteroid injection, may heal more successfully.
Intralesional injection of a corticosteroid on its own, that is, injecting it directly into the tattoo keloid, may be effective. The use of silicon dressing over the keloid and pressure therapy may also help to resolve a keloid. Other treatments which may be effective include laser therapy, cryotherapy and possibly light therapy. Often, though, the keloid cannot be completely removed.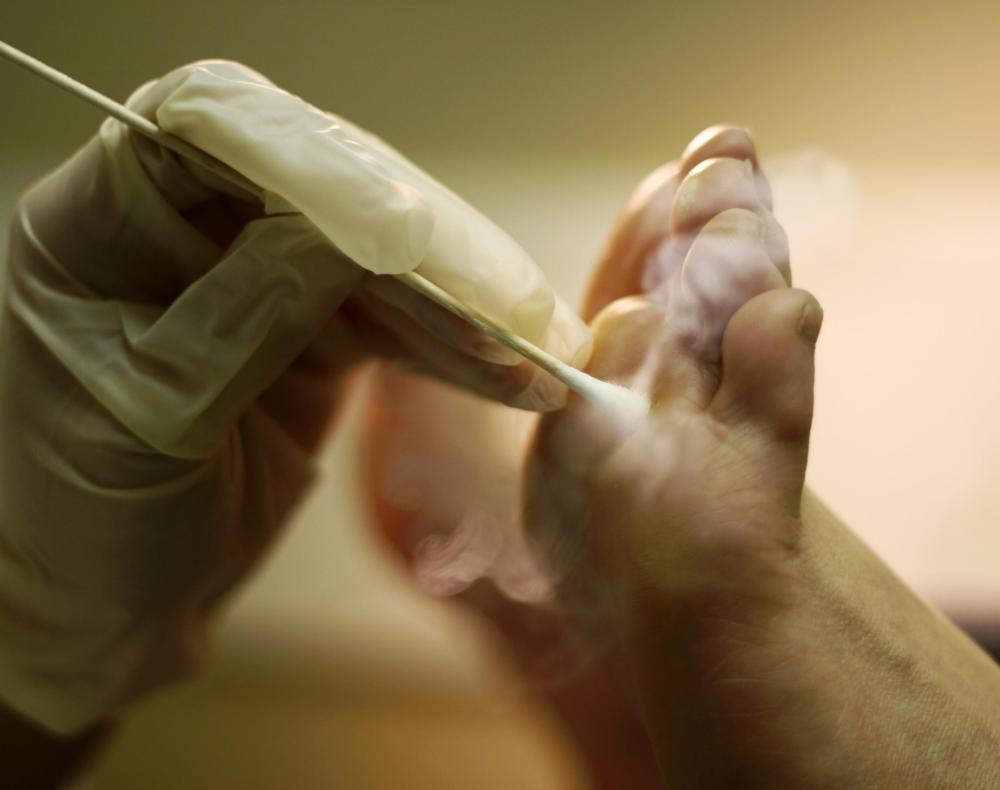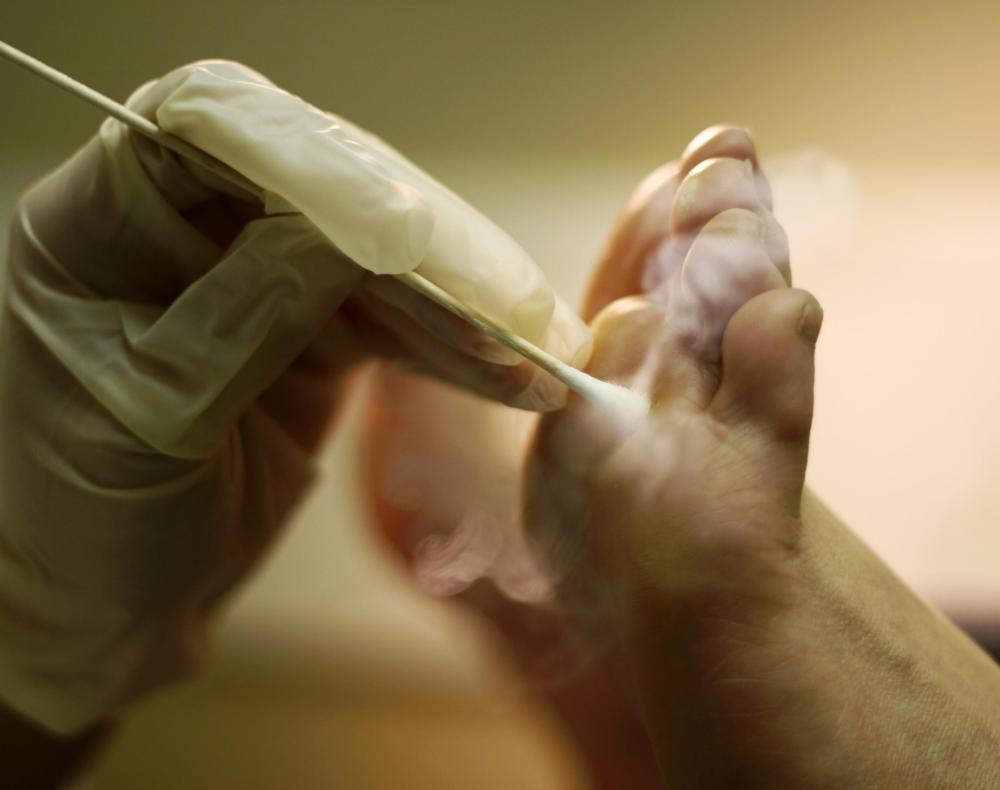 The best way to avoid tattoo keloids is to not get a tattoo. A person who has previously developed a keloid after any type of skin injury is not advised to get a tattoo as they are more likely to develop a keloid after having a tattoo. Should unusual scarring occur after having a tattoo, medical advice should be sought immediately.
Tattoos should only be performed by a trained professional under sterile conditions.

A tattoo machine.

A person who has previously developed a keloid should avoid getting more tattoos.

Cryotherapy can be used to eliminate scar tissue.