A tablet press is a machine which is used to make tablets using compression. A powder formulation containing active ingredients and excipients, such as fillers and binders, is run through the machine and compacted into specific-sized tablets. The specifications are set by the manufacturer to allow the precise amount of active drug required. Tablet presses may be used for non-pharmaceutical products too, such as in candy production.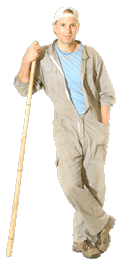 The basic concept of a tablet press involves two punches and a die, or gap into which the powder is put. While the mechanism may differ from tablet press to tablet press, the basic concept is similar between them. Usually the bottom punch lowers, creating the gap into which the powder formulation is placed, then the upper punch is brought down to compact the powder under high pressure. The lower punch then rises again, pushing the tablet out.
There are a number of different tablet presses available. The main two variations are single-punch or rotation. The single-punch tablet press is used in the production of smaller quantities as they have only one punch. These may be manual, operated by hand, or electrical. Rotation tablet presses work in rotation, that is the punches are located around a central part. They are used mainly by high output manufacturers and can produce thousands of tablets per hour.
The formulation of the powder for pressing in the tablet press is a precise process. It requires exactly the right amount of binders and fillers to allow a tablet of good consistency that won't fall apart. In some cases, a protective layer is added after pressing. This may be a sugar layer to improve palatability or taste; a protective layer to prevent breakdown of the tablet by acids in the intestines or stomach; or a sustained-release layer, allowing timed release of the active ingredient.
Often, tablet presses are custom-made for a specific product, especially in the pharmaceutical industry, where millions of a specific tablet may be made on a daily basis. Where they are not custom-made, they usually allow for adjustments in the depth of the die, compression pressure and other manufacturing specifications, allowing good quality tablets to be made containing the correct dosage of a specific active ingredient.
Years ago, the original tablet presses could press just one tablet at a time, and were manually operated. With modern-day technology, tablet presses have become huge machines, computer-operated and highly specialized. Some of these can manufacture up to a million tablets an hour.