What is a Subcutaneous Injection?
A subcutaneous injection is an injection, or shot, into the fatty layer of tissue located under the skin. These types of shots typically use a very short needle. The pain associated with a subcutaneous injection is usually minimal.
Shots are used to administer medications into a blood vessel, muscle, or subcutaneous tissue. Subcutaneous tissue is located below the epidermis and dermal layers of the skin. This layer of tissue is mostly composed of fat cells. Medications injected into this area are absorbed constantly and slowly which offers a longer lasting effect.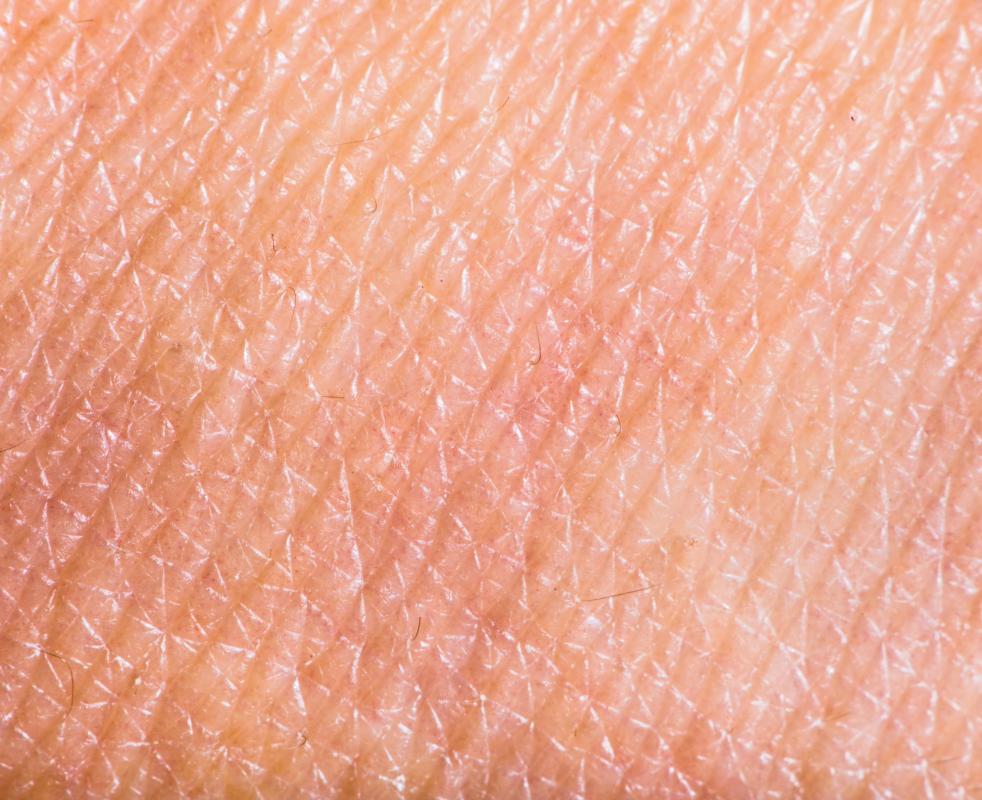 Injectable drugs that a patient must administer to himself are often given by subcutaneous injection. The small needle and limited risk of hitting a nerve or blood vessel make subcutaneous self-administration preferable to intramuscular shots. Patients who must inject medications frequently are advised to rotate injection sites so that the area does not become excessively tender, and so that cysts will not form and inhibit drug absorption.
To give a subcutaneous injection, gather an alcohol wipe, the bottle of medication, the packaged syringe, a gauze pad, and a chart for recording site rotation, if one is being used. Hand washing is critical to minimize the introduction of bacteria into the injection site. The top of the medication bottle should be wiped with the alcohol wipe to ensure cleanliness.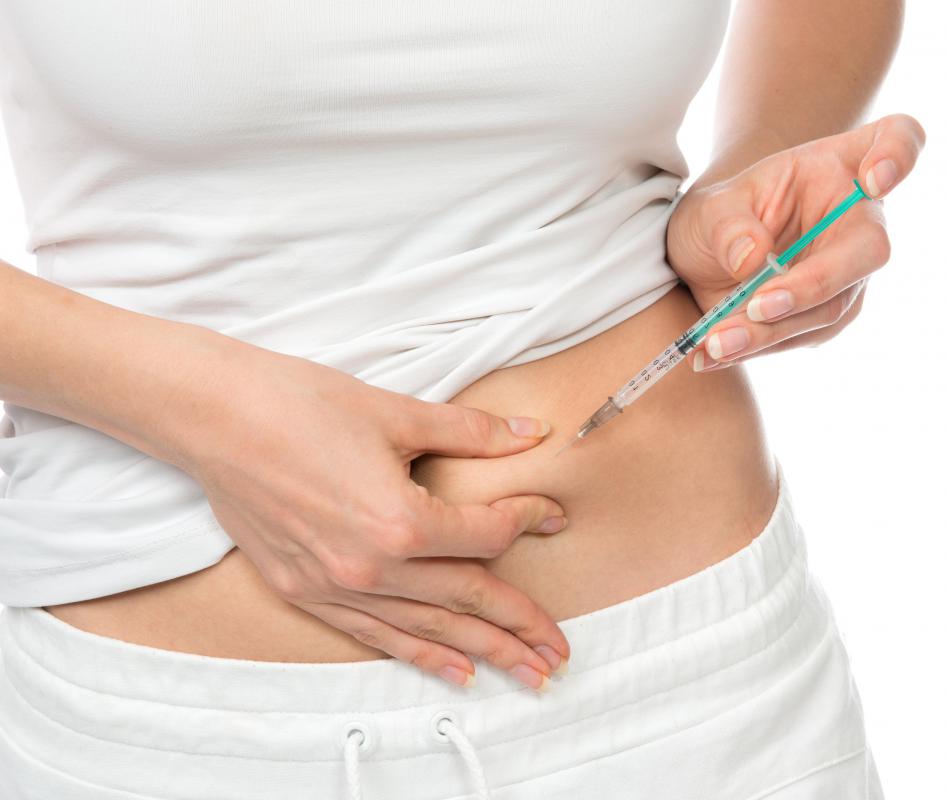 After opening the syringe, pull back the plunger to fill the syringe with an amount of air equal to the amount of medication that will be needed. Next, insert the needle into the medication bottle all the way and press the plunger to introduce the air into the bottle. Turn the bottle over so that it is upside down. Pull back on the plunger and draw the correct amount of medication into the syringe. Flicking the barrel will cause any air bubbles to rise to the surface.
Press the plunger again to remove the air and check to make sure the dosage contained in the syringe is accurate. Also be sure that no air bubbles remain in the syringe. Remove the needle from the bottle. Place the cap over the needle so that it stays sterile. The medication is now ready for administration by subcutaneous injection.
Choose an injection site on the upper arm, thigh, or abdomen. Cleanse the site with an alcohol wipe in a circular motion, from inside to outside of the chosen area. Remove the cover from the needle and hold the syringe as one would hold a dart. Firmly pinch the skin with one hand and quickly insert the needle at a 90° angle and slowly press the plunger to completely inject the medication. Release the skin, remove the needle, and wipe the site with the gauze.