A stop codon is a nucleic acid triplet in messenger RNA (mRNA) which does not code for an amino acid, thereby stopping the production of a protein. Essentially, the stop codon tells the ribosomes executing the mRNA code that it's time to stop; one could think of it almost as a perforated line in a sheet of paper indicating "tear here." Without a stop codon in place, proteins made from RNA would consist of endless chains of amino acids, because the ribosomes would not know when to stop.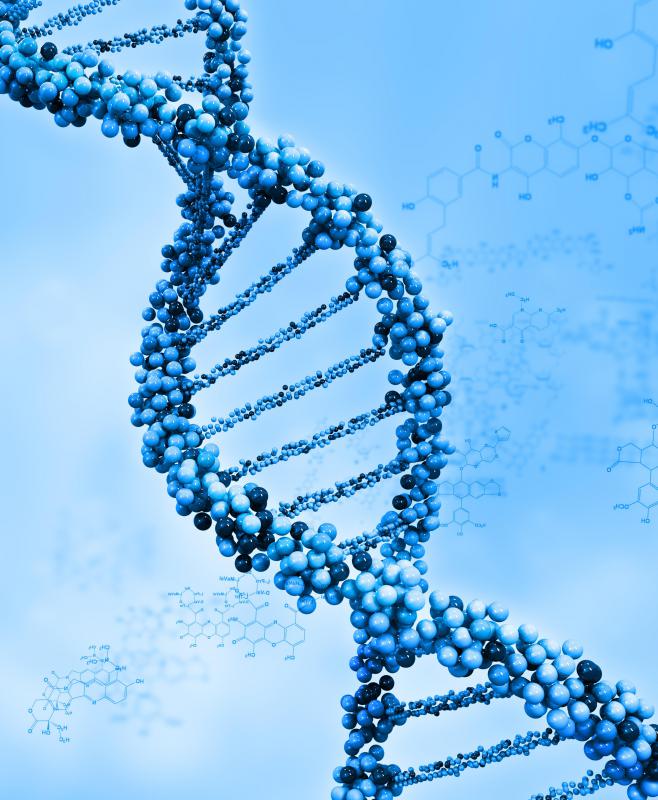 Stop codons are also present in DNA, so that they carry over when DNA is transcribed into RNA. In DNA, the three stop codons are TAA, TAG, and TGA. These triplets are "nonsense" codons which do not code for anything, reducing the risk that a mistake will be made. When transcribed into RNA, the stop codons are UAA, UAG, and UGA.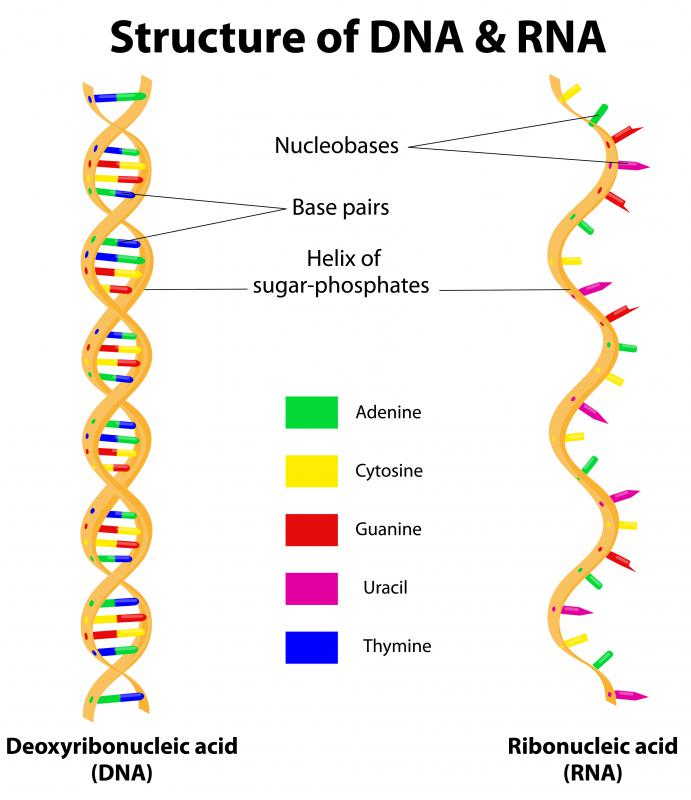 The length of an amino acid chain in a protein can vary, which means that stop codons are found at varying intervals in coding DNA and RNA, the areas of the genetic code which contain information which needs to be executed to make proteins. Stop codons can be identified when DNA is sequenced, and can be used to identify the specific locations in the genetic code which correspond to particular proteins, and thereby to particular genetic information.
Want to automatically save time and money month? Take a 2-minute quiz to find out how you can start saving up to $257/month.
As with other areas of DNA, it is possible for a mutation to appear in a stop codon. The codon may be transcribed incorrectly, or nucleic acids in the codon can be swapped out, causing problems when the ribosomes go to translate the mRNA to build amino acid chains. In a single cell, this can result in a random mutation which causes the cell to die or malfunction. If errors occur in the stop codons in a germ cell, however, and that germ cell joins with one from another organism, the resulting organism will have a congenital mutation, and in some cases, the mutation may be so severe that the organism cannot live.
Geneticists can use their knowledge of stop codons to sort out the information in a chunk of DNA or RNA. By looking for stop codons, they can identify specific chains of amino acids and determine which proteins the genetic material is coding for. This information can be used to learn more about what it does, and what happens when it goes wrong. Finding a stop codon can be useful when studying DNA and RNA to learn more about a mutation or variation which has been identified.