What Is a Spring over Axle?
The term spring over axle refers to the position of the leaf spring in relation to the axle. Applied in four-wheel drive suspension systems, a spring over axle conversion is done to achieve additional ground clearance and lift of the vehicle. In many four-wheel drive vehicles, the axle is positioned on top of the leaf spring. This eliminates the total measurement of the spring pack and half the thickness of the axle tube as far as lift is concerned. Typically, a new set of axle/spring pads are welded to the axle housing to allow the axle to be mounted underneath the leaf spring; once mounted, the original spring pads are removed.
The spring over axle conversion is often considered the easiest and most cost-effective method of raising a vehicle. The actual movement of the axle to the bottom of the spring pack is typically sufficient to add two to three tire sizes to the vehicle without any interference. Additional lift can be added to the spring over axle setup, however, it often involves additional springs being added to the original spring pack or re-arching the spring pack. Commonly, a combination of all of these methods is used on full-time, off-road vehicles. This setup is especially useful on vehicles with leaf springs on both the front and rear axles.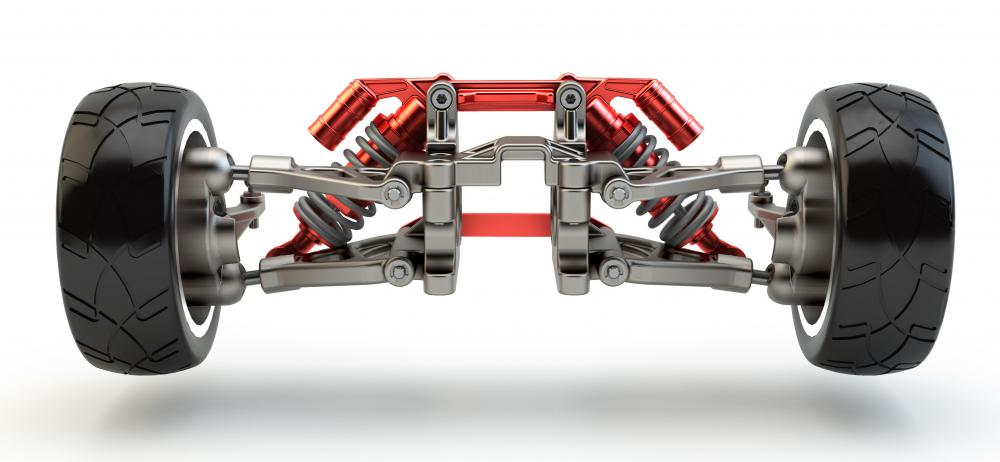 On vehicles with rear leaf springs only, it is common for a taller coil spring to be placed on the front suspension to equal the raised height of the spring over axle in the rear. On torsion bar front suspensions, the torsion bar is adjusted to its fullest height to equal the spring over axle rear suspension conversion. If the torsion bar suspension cannot be adjusted high enough, then an aftermarket lift kit designed especially for the torsion bar suspension is installed on the front of the vehicle to gain the required height needed to match the rear spring over axle system.
It is very common for an owner of a vehicle with a spring over axle system to add longer spring shackles to the leaf springs to gain additional height in the vehicle. For the maximum amount of lift with a spring over axle suspension, aftermarket vehicle lift kits can be purchased at most auto supply stores and installed with common hand tools. The lift kits are commonly installed in about one weekend with the assistance of a helper to complete the installation.