The soft palate, also called the muscular palate or velum, is the portion of the roof of the mouth behind the hard palate. It is distinguished from the hard palate in that it does not have underlying bone. This region is located at the back of the mouth, near the throat.
Unlike the hard palate, the soft palate can move. It consists of muscles covered by a mucous membrane and can close off the nasal passages from the mouth by retracting and elevating. This action is used during swallowing and during sneezing, to prevent nasal discharge from entering the mouth.
The raising action of the velum is also used in speech to create nasal sounds, such as English "m" and "n." Some languages, including French, also distinguish between oral vowels, produced with the velum lowered, and nasal vowels, produced with the velum retracted and raised. The soft palate is also important in speech sounds made by raising the tongue body to meet the soft palate. These sounds, known as velars, include English "k" and "g."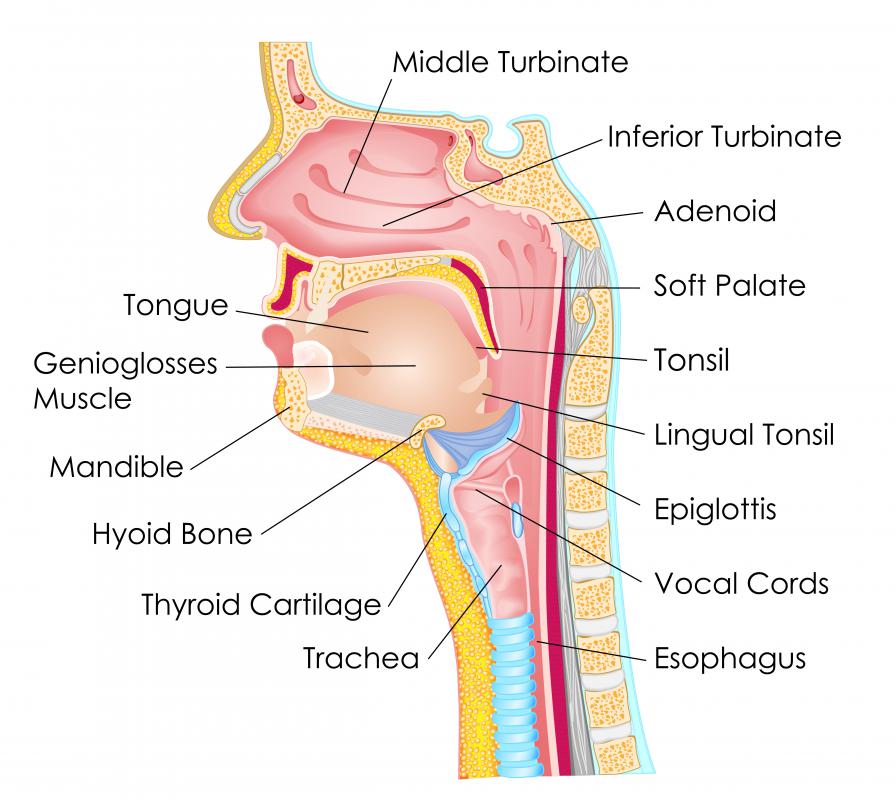 There are five muscles in the soft palate. Two, the levator veli palatini and tensor veli palatini, are mainly responsible for the action of swallowing. Two more, the palatoglossus and the palatopharyngeus, aid mainly in respiration. The fifth muscle, the musculus uvulae, is responsible for moving the uvula.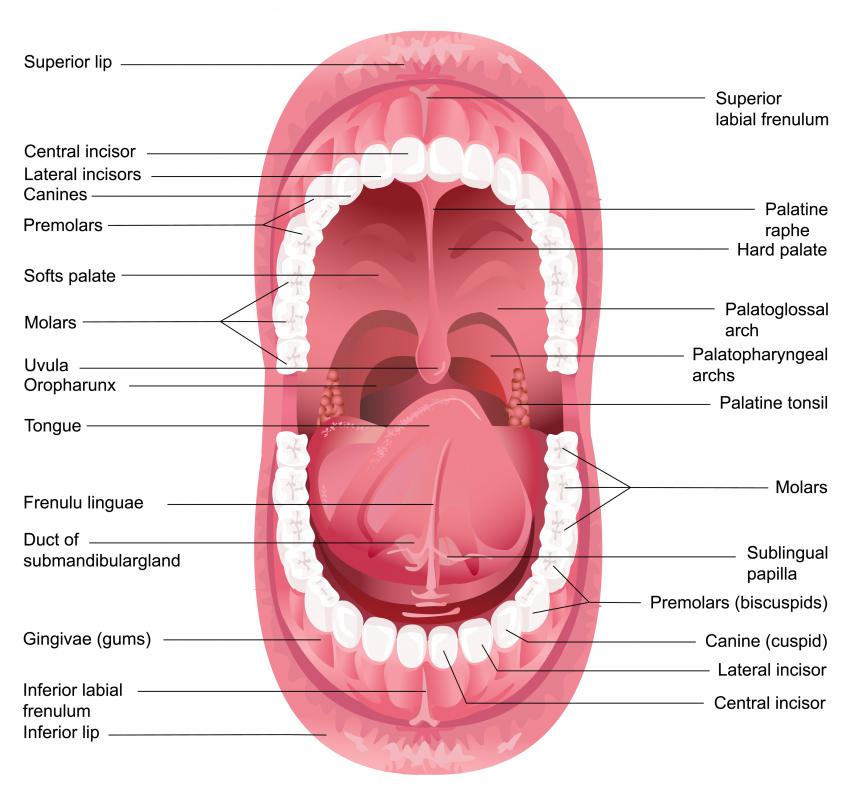 The uvula is a small structure of connective tissue and some muscle descending from the back of the soft palate. It works with the soft palate to close off the nasal passages from the oral cavity when necessary. The uvula is also active in the formation of speech sounds called uvulars, which are not present in English, but are very common in other languages, including Hebrew, Arabic, and German. The uvula is responsible for snoring and creates a strong gag reflex when touched in many people. It can be used to induce vomiting, for instance, in the case of accidental ingestion of toxins.