A sheet set is a package of coordinating sheets which includes a lower fitted sheet, a top flat sheet, and two pillowcases. Sheet sets are packaged for convenience, allowing people to purchase basic bedding in a single package, rather than buying everything individually, and it is sometimes less expensive to buy a sheet set than to buy each item separately. Most department stores carry an array of sheet sets, and they can also be ordered directly through companies which specialize in bedding.
Typically, sheet sets are classified by size, with twin, full, queen, king, and California king being common size options. Some include features like extra-deep fitted sheets for padded mattresses, or unusually large flat sheets to make the sheets lie more securely on the bed. Usually, the outside of the sheet set includes a label which specifies the measurements of the sheets inside, allowing people to determine whether or not the sheets will fit the bed for which they are being purchased.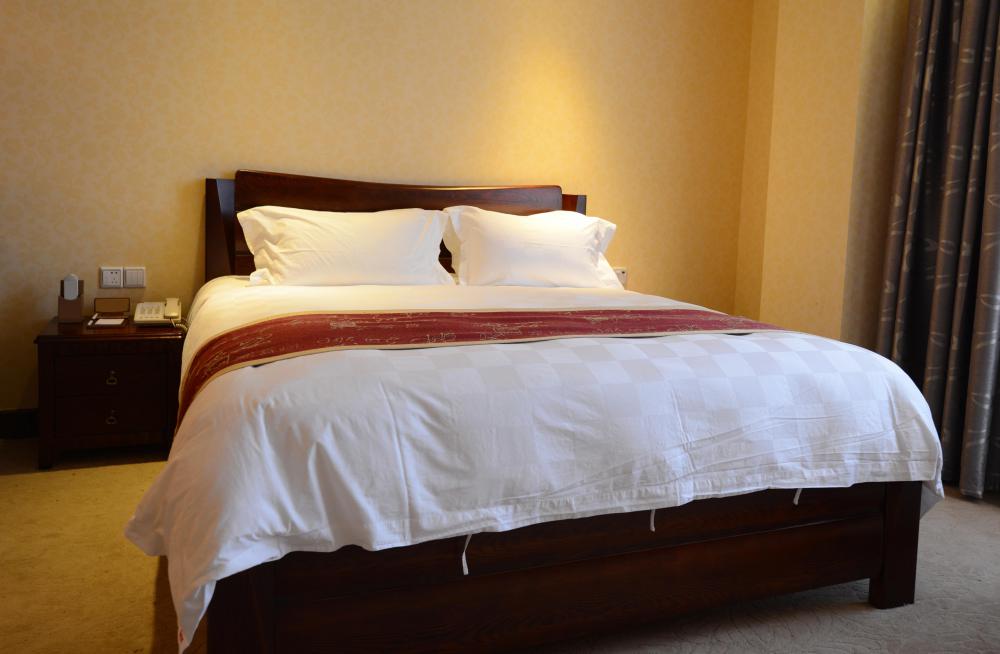 Along with basic sizing information, the package also specifies the material used to make the sheets, such as cotton, flannel, silk, satin, linen, or a polyester blend. Lightweight cotton and silk are often ideal choices for warm climates, while flannel is desirable in the winter because it is warm and insulating. The mixture of fibers is often an important consideration for people who do not like certain fibers or textures.
Thread count is also a common detail included on the packaging for a sheet set. The thread count refers to the number of threads in a random sampling of a specific size. The higher the thread count, the better the sheet quality, with high thread counts indicating a very dense weave which will last through years of use, while low thread counts suggest that the weave is much wider, making the sheets scratchy and more prone to tearing.
The sheets and pillowcases in a sheet set can come in a range of patterns and colors, which are designed to coordinate. It is also common for sheet sets to coordinate with duvet covers, quilts, dust ruffles, and other bedding accessories sold by the same store, so that people can buy matching bedding. When selecting a sheet set, people may want to think about the décor in the room where the sheet set will be used, the colors and patterns of other bedding which will be used on the bed, and personal preferences in terms of texture, color, and fiber.