A shed dormer is a roof dormer with eaves which parallel the eave line of the main roof, and a roof which slopes in the same direction as the main roof, in contrast with a gabled or hipped roof, in which the eaves run perpendicular. Shed dormers are among the simplest of dormers to design and install, and they are a popular option which works with many architectural styles when people want to add a dormer to an existing structure or integrate a dormer into the plans for a new structure.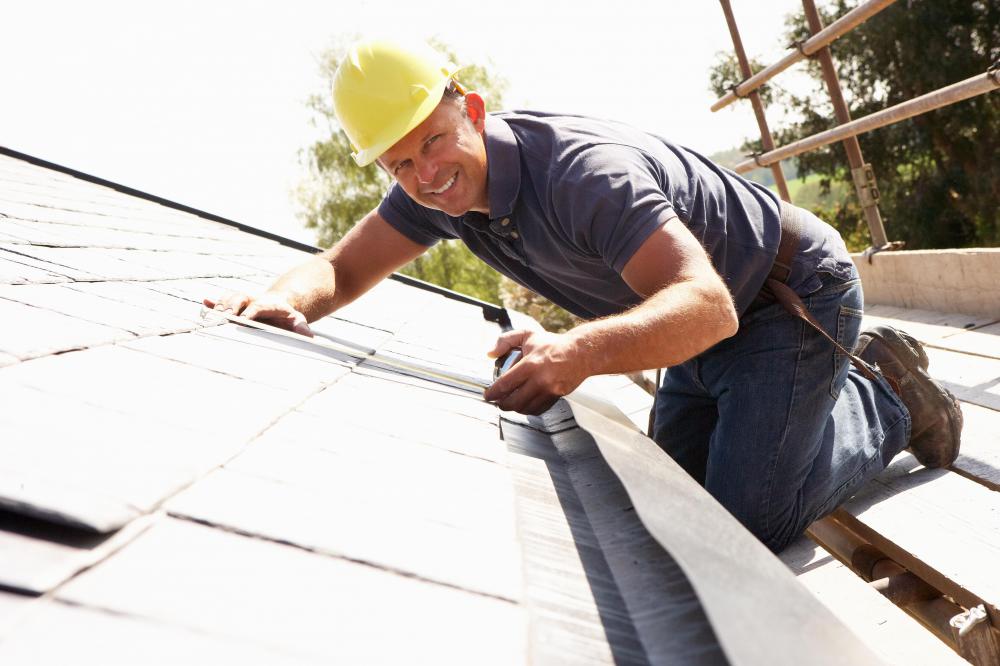 One grossly simplified way to think about a shed dormer is to imagine cutting a rectangle out of a roof and attaching giant hinges to the end of the rectangle closest to the roofline before propping the other end of the rectangle up above the pitch of the main roof and supporting it with walls and windows. While this is not actually how a shed dormer is installed, it can sometimes look that way. The raised area in the dormer creates more headroom and space inside the structure, while the front and sides of the dormer can be used to admit light and air for ventilation with the assistance of windows.
One really common reason to install a shed dormer is to create more room in an attic. Shed dormers are also used in attic conversions when people want to make the attic space more usable without raising the roof. In these cases, shed dormers can be cut into the roof to create an area where people can stand with ease. The dormers will also admit light and air to make the space more pleasant.
In an existing structure, a contractor and possibly an engineer will need to be consulted before installing a shed dormer. It is important to make sure that cutting into the roof to make the dormer will not weaken the structure of the roof, and to select the optimal place for dormer installation. The contractor will need to determine which kind of system is being used to support the roof, and care will need to be taken to avoid removing major structural supports.
The size of a shed dormer can be dictated by a number of factors, including the size of the house and the design of its roof. The pitch of a shed dormer's roof can be adjusted in a variety of ways, again depending on design needs and limitations which may be posed by the main roof and the design of the structure. Many shed dormers run all the way to the edge of the building so that their weight can be supported by the walls. If this is not desired or is not an option, additional support will be needed to keep the dormer from collapsing.