What is a Service Invoice?
A service invoice is a legal document providing detailed billing information for a transaction where a customer receives a service. Consultants, repair personnel, freelance creative professionals, and many other tradespeople may use service invoices to do their billing. The invoice can also have room for products associated with the services; a mechanic, for example, will bill for labor associated with repairs along with any parts she needed to use to fix a car.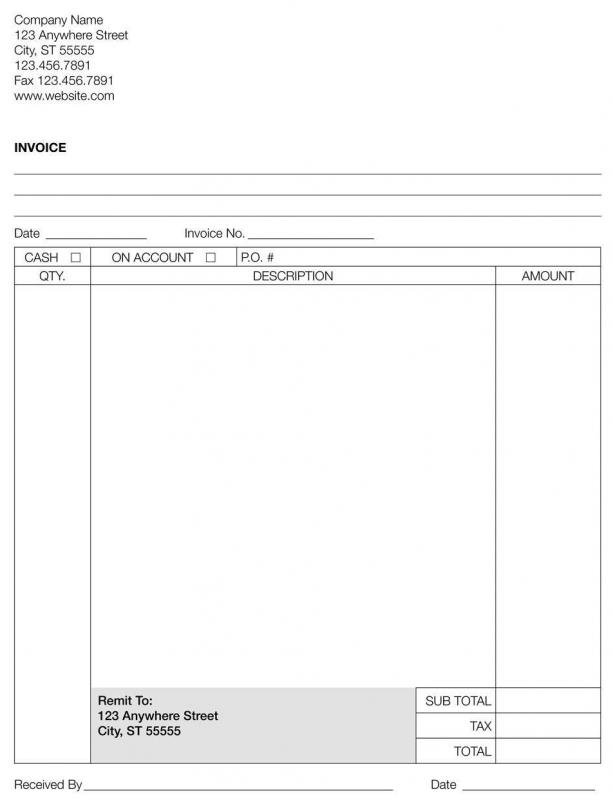 Businesses tend to use a standardized form for invoicing to make it easier to keep records. Some accounting software generate invoices and can tie in with timekeeping software people may use to track the time spent on various projects. In other cases, a separate program is necessary, or the tradesperson may fill out a printed form. The invoice serves as a bill and a record of the services provided. In the event of any argument, both parties have copies they can use to resolve the dispute.
Typically, a service invoice includes a header with contact information for the business and the specific service provider. It notes the date or dates services were provided and offers a breakdown of what they were and the rates associated with each service. The document also includes billing information, including the name of the person or company who ordered the services and his contact information. Finally, the service invoice will indicate the total amount due and when it is due, or note that payment was provided at the time the invoice was generated.
Some companies may note their rates for standard services on the service invoice; mechanics, for example, frequently print their hourly rates. The document can also provide information about billing policies, such as rounding up to quarter or half hours on hourly rates. This provides information the customer can use to check the invoice to confirm it is correct. If there are concerns about inaccuracies, they should be addressed before paying the bill, and the customer should request an amended service invoice reflecting the changes and canceling the previous invoice.
Keeping invoices is advisable. For recipients of services, the invoice is a useful record; drivers, for example, can see when their cars last received services and can take note of what the mechanic did. The services may also be tax deductible and the invoice provides a record for taxes. Service providers need copies to keep their own internal service records so they can issue reminders to customers, and to store information in the event of disputes over billing and other issues. If a customer claims that a veterinarian didn't do something, for example, he can bring out the service invoice documenting the service and the date, and reference it with entries in the client's file, like the lot number for a vaccination or x-rays showing the outcome of an orthopedic surgery.