What Is a Serous Adenoma?
An adenoma is a non-cancerous growth, or benign tumor, which develops from cells in glandular tissue. This glandular origin means that a tumor may arise from serous cells, which would normally secrete a watery fluid, or mucinous cells, which would produce mucus. A serous adenoma typically develops from serous cells in an organ such as the pancreas or ovary. Serous adenomas of the pancreas are rare and may contain fluid-filled spaces, or cysts, in which case they are usually known as cystadenomas. Cystadenomas, which may be serous or mucinous, also develop in the ovaries and, in a few cases, a serous adenoma found in the pancreas or ovaries may be a solid tumor.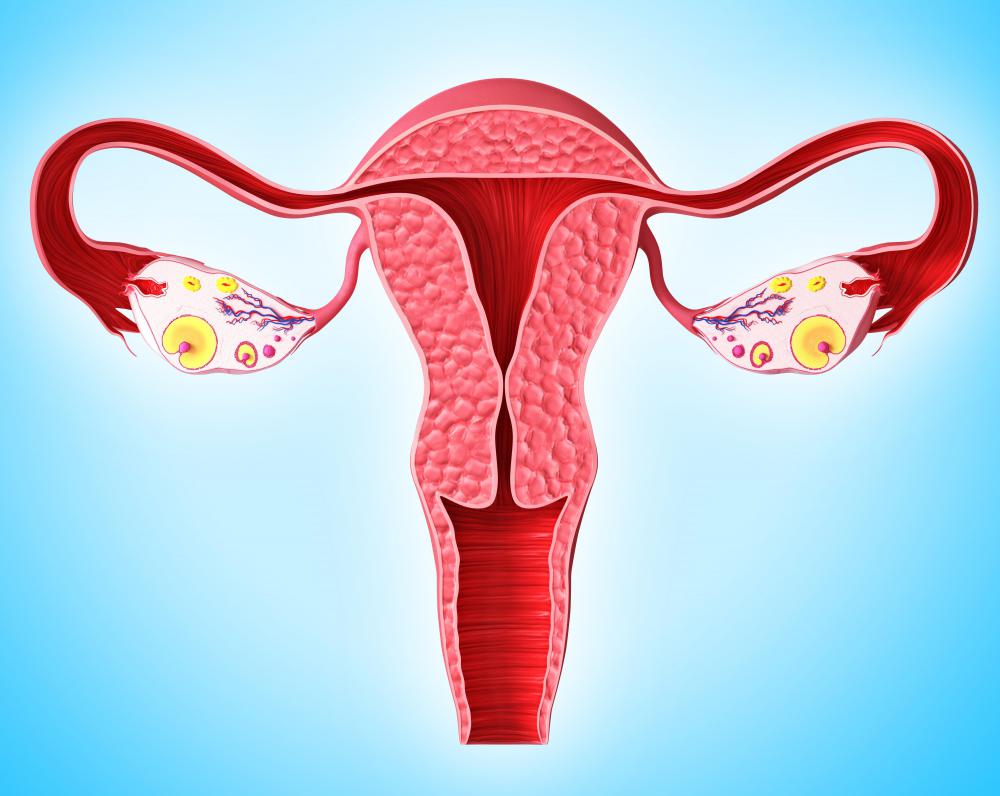 A serous adenoma of the ovary is formed from epithelial tissue which is similar to the epithelium lining the fallopian tubes. These types of growths are most frequently found in women between 40 and 60 years of age and they may not cause any symptoms or health complications. When symptoms occur, they could include lower back pain or abdominal aches, a swelling in the abdomen, or an increased need to urinate. A serous adenoma may cause the ovary to twist round, cutting off its blood supply, in which case a more severe pain would be experienced. Occasionally, cystic tumors may rupture or bleed.
In the pancreas, a serous adenoma is typically benign, unlike mucinous tumors, which may be benign or cancerous. Serous cystadenomas occur more commonly than mucinous tumors, but it can be difficult to distinguish between the two on ultrasound scans, so a CT, or computerized tomography, and MRI, or magnetic resonance imaging, may also be required. A sample of cells may be drawn out of the tumor using a fine needle and studied microscopically to confirm the diagnosis. Symptoms associated with pancreatic serous cystadenomas may include abdominal pain and attacks of pancreatitis, or inflammation of the pancreas.
Although a serous adenoma is typically benign, it is possible in rare cases for some tumors to transform and become malignant. The treatment of a serous adenoma will vary depending on the location. A pancreatic tumor which is causing symptoms may be managed surgically, and laparoscopic, or keyhole, surgery techniques may be used to cut out the tumor in some cases. For a tumor of the ovary, the adenoma may be removed together with the ovary using either keyhole or conventional surgery. When a tumor which is discovered accidentally during another investigation is causing no problems, and is identified as benign, it may be best left alone.