A seroma is a deposit of lymph formed in the body in response to surgery or physical trauma. These deposits are very common after surgery and they often resolve on their own. If a deposit is large or causes discomfort, it can be drained by a care provider. This side effect is especially common after mastectomies or procedures where lymph nodes are removed.
Surgery causes trauma to the blood and lymph vessels as well as surrounding tissue. In response, the body floods the surgical site with lymph and an inflammatory response occurs, explaining the pain and swelling that occur after surgery. Sometimes, the lymph forms a pocket instead of naturally draining away, and this leads to the formation of a seroma. Patients may be warned about the possibility of developing a lymph buildup after surgery and are usually advised to keep a close eye on the surgical site for developing abnormalities and complications.
Seromas are filled with serous fluid, a yellowish to white fluid that can also be seen in blisters and around fresh cuts. They take the form of lumps under the skin and can be tested to confirm they contain serous fluid and not pus, blood, or other fluid buildups that would be cause for concern. If allowed to heal naturally, the body will slowly reabsorb the fluid over a period ranging from a month to a year. The site may experience some calcification and hardening can be palpable after the seroma heals.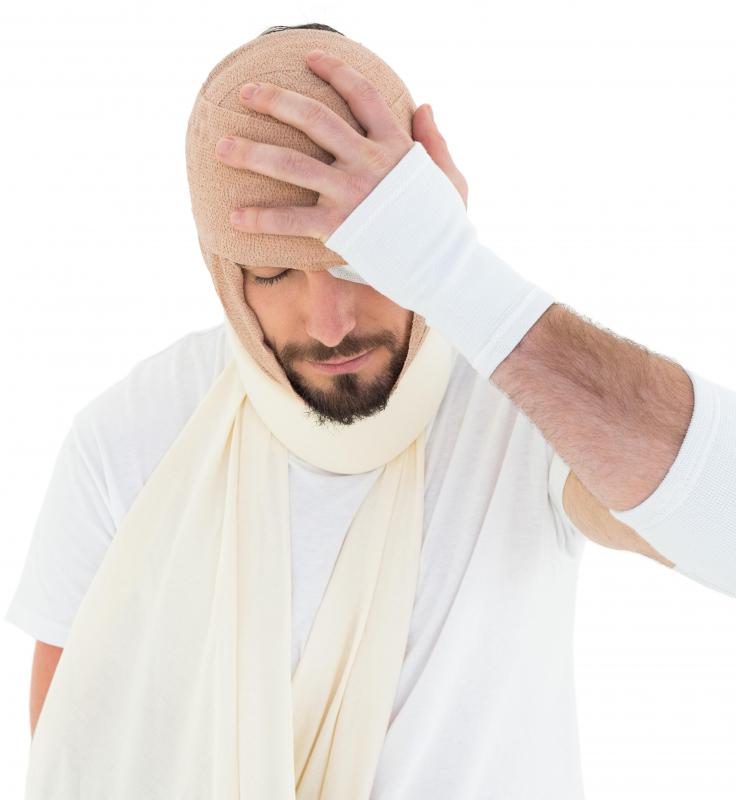 Doctors may recommend draining if a seroma is causing discomfort. This is done by creating a puncture site to express or draw out the fluid. It is not uncommon for drained seromas to fill back up again and it may be necessary to fit a patient with a drainage tube or to use multiple drainage sessions to keep emptying the area. Drainage increases the risk of infection and must be performed with clean tools in a clean environment to avoid introducing bacteria to the body.
When a seroma is identified by a patient or care provider, the patient may be presented with some treatment options including drainage or leaving the pocket of fluid alone. For cancer patients, one concern with seromas is that they can delay additional cancer treatments while a treatment plan is developed to address them. This can increase the amount of time the patient spends in treatment in addition to altering the prognosis, as every day can count when it comes to cancer treatment.