What Is a Salsa Festival?
A salsa festival is an event that celebrates Latino heritage and the salsa style of music and dancing. These events are typically open to the public, and in some cities, the festivals are so popular that they become yearly events. In addition to music and dancing, those visiting a salsa festival typically are able to enjoy a variety of activities including shopping at merchant booths and sampling ethnic cuisine.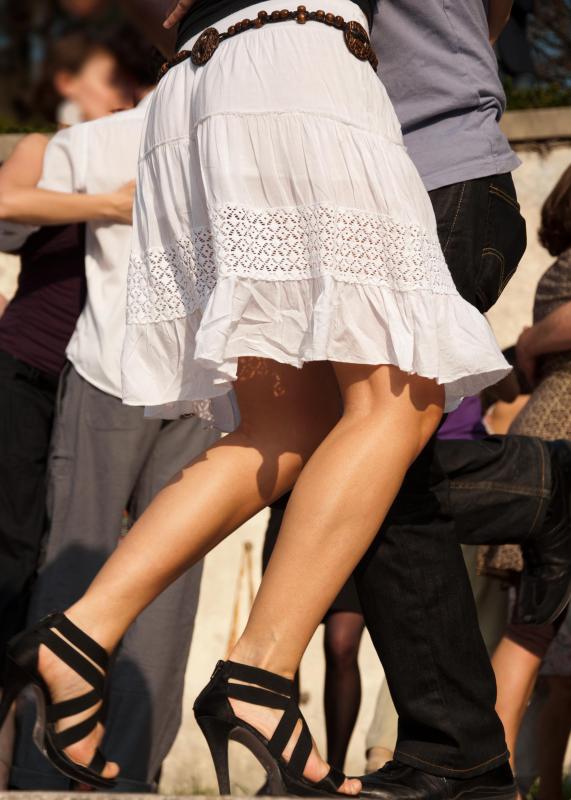 Live music is central to a salsa event, and most festivals showcase several different bands that specialize in Latin jazz and salsa. Whenever possible, local talent is included in the schedule, though larger festivals may bring in entertainment from all over the world. Musicians and bands that are interested in performing at a salsa festival must audition for and gain the approval of the event sponsors. Some of the entertainers are paid, while some volunteer their services.
In addition to live music, salsa dancing is also a primary focus at a salsa festival, and most feature performances by professional troupes. Many salsa festivals also offer dance instruction workshops given by professional guest instructors. Sometimes the lessons are free of charge, but in most cases, guests will be charged a participation fee.
Want to save up to 90% on your domestic and international flights? Learn more.
A salsa festival is a good opportunity for local crafters to showcase and sell their work. Booths are typically set up throughout the grounds and are made available to merchants and crafters for a fee. The rental arrangements for these booths are typically set up well in advance, and with popular festivals, the booths often sell out months ahead of the event. Most any type of crafts or merchandise are allowed, but preference is usually given to artisans or merchants who are planning to sell items that highlight Latino heritage.
Ethnic food is also a big part of a salsa festival, and in most cases visitors will be have a wide variety from which to choose. As with music and merchandising, anyone interested in setting up a food kiosk at a salsa festival must make arrangements with the sponsors well in advance. Due to health regulations in most cities, vendors serving food at festivals must first obtain a license from the local health department.
In most cases, salsa festivals are held outdoors during warm weather. The date selected for the event may or may not have historic significance and is typically chosen by the sponsors of the event. Sponsorship is often a joint venture between the local chamber of commerce and area merchants. In cities with large Latino populations, a salsa festival is sometimes sponsored by heritage organizations.