What is a Ready to Hang Painting?
A ready to hang painting is just what it sounds like -- a picture that is made to place directly on a wall. The painting may be in once piece or in several panels. Unlike paintings that require frames, ready to hang paintings either already have a frame or don't need one.
Many ready to hang paintings are on stretched canvas. When displayed on a wall, this type of painting can really put the focus on the artwork rather than the frame. A great way to display a frameless ready to hang painting in a home or workspace is to paint the wall it will be hanging on one of the colors in the painting. For example, a red floral painting might look striking on a wall that incorporates the same green as the painting's leaves or stems.
Most stretched canvas ready to hang paintings also have the option of adding a frame of your choice. This makes the ready to hang painting versatile and adaptable to many looks for different spaces. For instance, when changing locations, adding a frame may help the painting better suit a wall in the new location.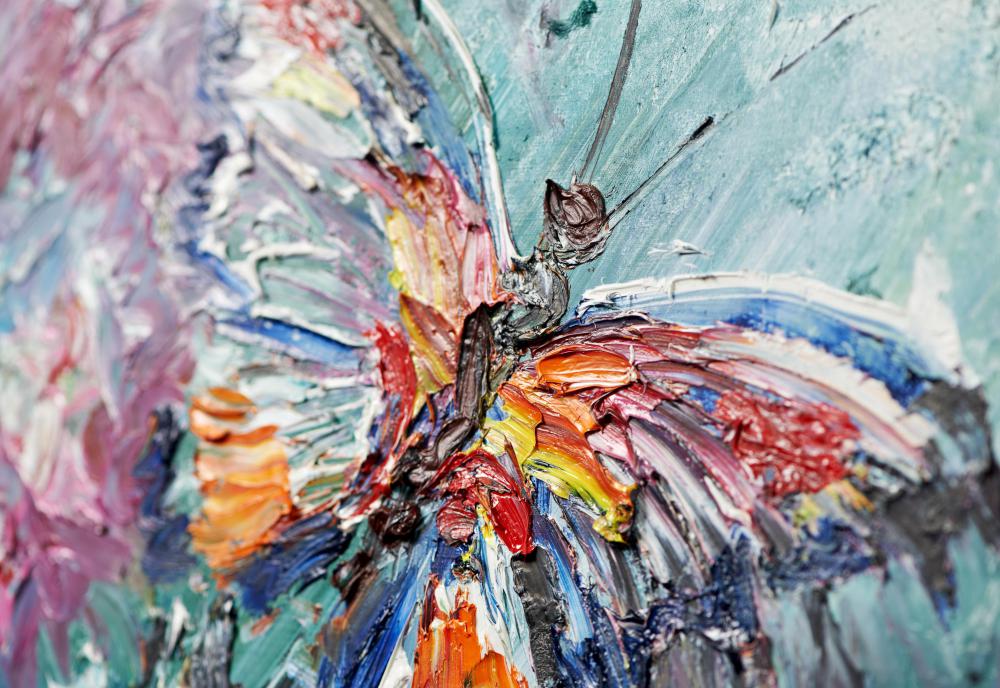 Art galleries and art fairs are great places to find ready to hang paintings. A ready to hang painting may be in any genre including seascapes, landscapes, figures, floral-themes, line drawings, and abstracts. Oils or acrylics may be used. Ready to hang paintings make great gifts if you have a good understanding of the recipient's taste in art.
Hanging hardware may be included on a ready to hang painting. The convenience of ready to hang paintings is appreciated by those not wanting to take the time to have to shop for frames of certain measurements and styles. Also, quality frames can really increase the price of artwork and with a ready to hang painting there is no added cost of having to buying a frame.
A ready to hang painting my not always be in one piece, but rather may be a set of panels that make up the painting. These multi-pieced paintings can be fun to arrange in different ways on the wall. Often, the space between the panels can be varied to suit the size of the wall and the panels may also look great in more than one configuration.