What is a Prolene Suture?
A prolene suture is a non-absorbable sterile suture used in cardiovascular, ophthalmic, and orthopedic surgeries. This synthetic suture is also used in dental procedures, microsurgeries, plastic surgery, and neurological surgeries. It is a monofilament fiber, which helps avoid infection in post-operative wounds. The suture expands up to 30% after placement, encouraging tissue healing without the additional stress of suture shrinkage.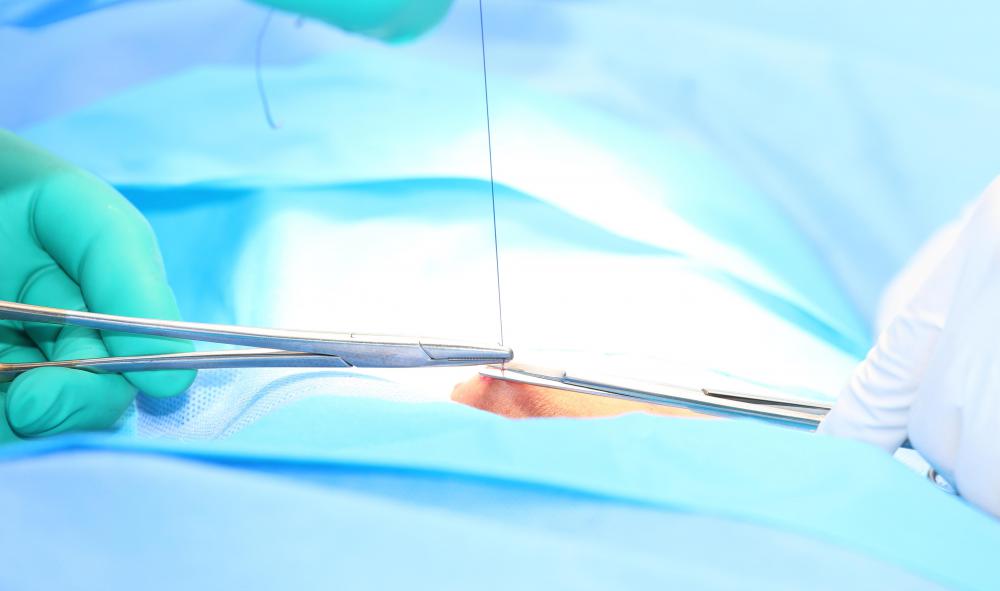 This suture is made of an isotactic crystalline stereoisomer of polypropylene. This long-lasting suture is extremely flexible and has a very high tensile strength that lasts for at least two years. The smooth texture of the synthetic fiber results in less trauma to the tissue when inserted.
Surgical sutures made from prolene are biologically inert. They cause less inflammatory response in the tissue sutured than natural fibers, and do not degrade from the enzymes present in the body. The suture is eventually encapsulated by the healing tissue, and does not require removal by a physician.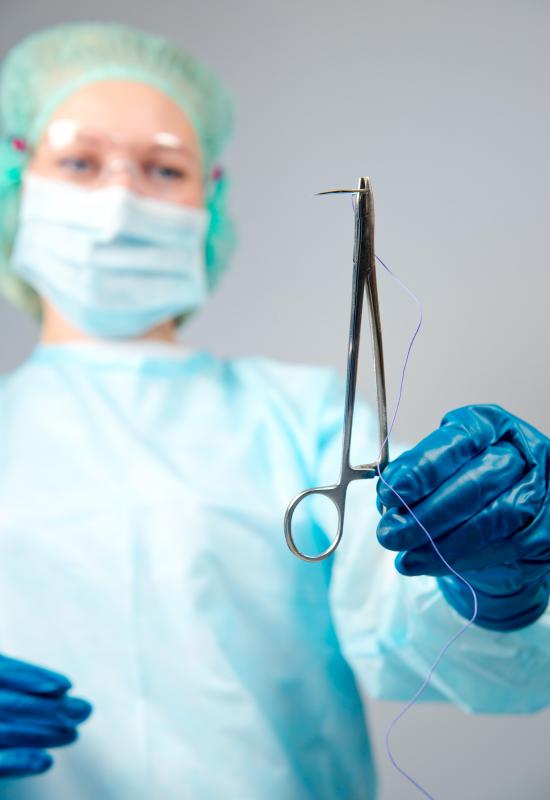 Rarely, an injury to the area of the suture placement can cause the formation of a granuloma around the suture. The granuloma is a fluid filled area that may have fibrin and other cells within it. Tissue areas with granuloma are slow to heal, and may cause pain around the sutures. The presence of a granuloma may indicate a need to have the suture removed and the wound cleaned.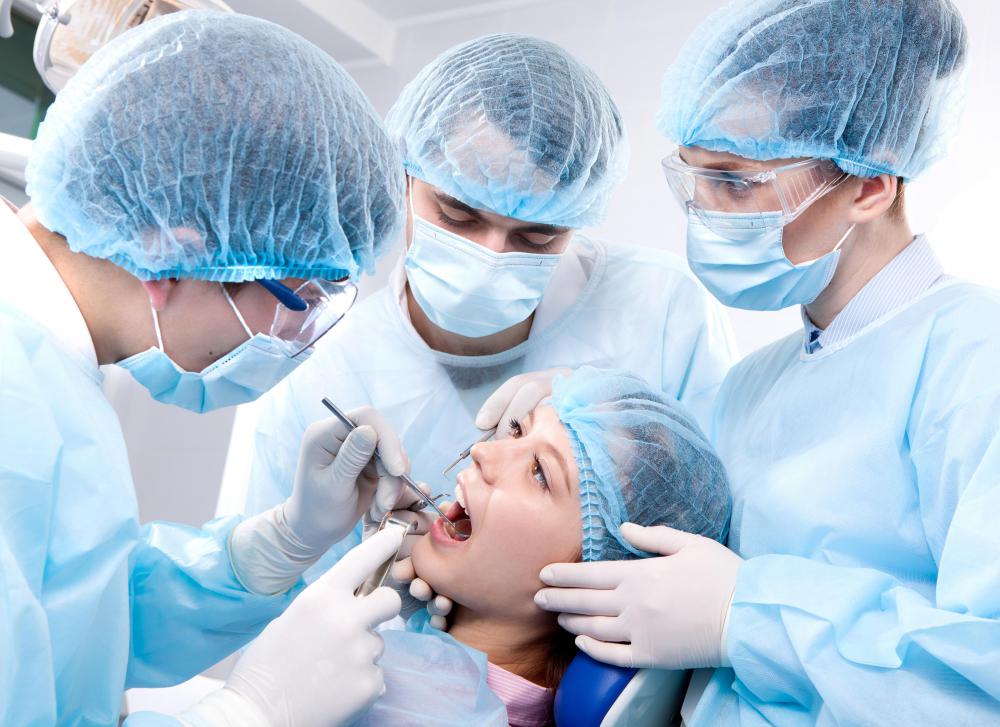 The non-absorbable prolene sutures are preferable for patients that have a fever, infection, or a protein deficiency. These factors can cause other sutures to lose their tensile strength early. The tissue ligation is guaranteed to remain in place without further surgeries because the suture cannot decompose in the body. A prolene suture is ideal for placement within infected areas because the monofilament nature of the suture makes it difficult for microorganisms to hide within the suture. Multifilament sutures increase the risk of infections, because the braided structure provides a place for the infectious organisms to grow.
Prolene sutures come in pre-cut sizes or loops and may be needled or blunt when ordered. They are dyed blue or black for easier visibility in the body. The color of the suture differs with the size of the suture used. The sutures must be stored away from sunlight, as exposure to ultra-violet (UV) rays can prompt the formation of cracks in the suture. Extreme heat can cause the prolene suture to degrade, so it must be stored in a temperature controlled environment.