A peignoir is a loose outer robe which is worn by women as a dressing gown. Classically, women have worn peignoirs while brushing their hair and putting on or removing makeup as they get ready to go out or go to bed. Since peignoirs are typically worn in the bedroom, many people have romantic associations with them, and they are commonly given as gifts to women in whom one has a romantic interest. Lingerie stores and most department stores typically stock a range of peignoirs in all shapes and sizes.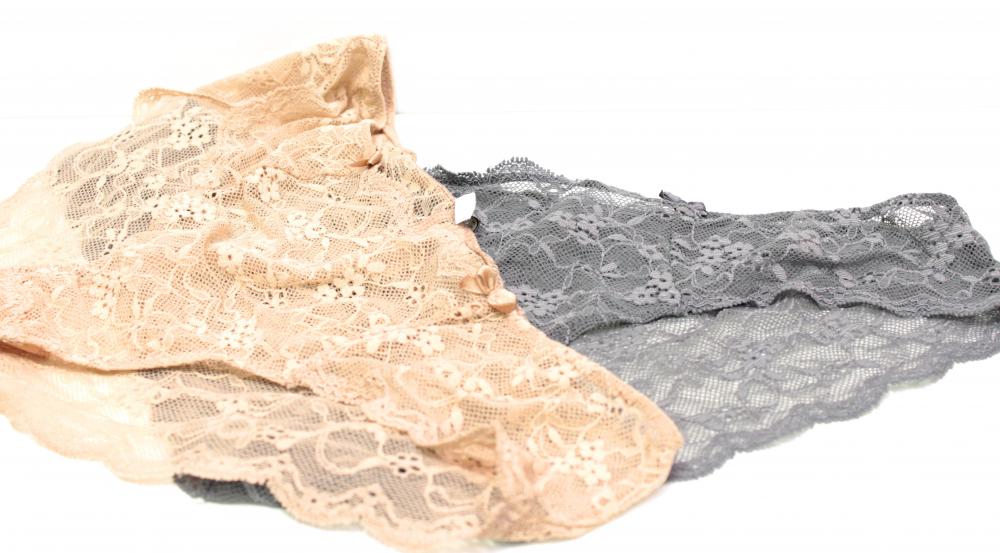 The word comes from the Old French peignouer, for "a covering worn while dressing." By wearing a peignoir while putting on makeup, brushing hair, and performing similar tasks, women can be sure that they will not damage their clothing with makeup stains or by snagging their hairbrushes in it. A peignoir can also be worn when preparing for bed, although these loose robes are generally not worn in bed itself.
A typical peignoir is made from very lightweight material, and it is designed to go over a negligee or nightgown. Often, peignoirs are made from chiffon and similar transparent materials, and they may include embroidered or ruffled accents which are designed to elevate them to the status of lingerie, rather than utilitarian garments. Because of the romantic associations with the peignoir, this garment is generally only worn by adults; children's dressing gowns are made from heavier materials.
Many companies sell peignoirs in sets with matching negligees, so that women can coordinate their lingerie. Although a peignoir is typically worn without underwear, it is sometimes possible to find matching panties or tap pants which go with a peignoir for purposes of modesty and comfort. Peignoirs may come with accessorizing belts and sashes, and they can be left open or buttoned or clasped shut, depending on the design.
When selecting a peignoir set for yourself or someone else, you may want to think about the materials used. Some women are allergic to synthetic fibers, and things like lace can feel itchy when worn against the skin. Since a peignoir is meant to be comfortable as well as romantic, it is a very good idea to make sure that the wearer's skin will not react to the fibers or dyes used. If you happen to be purchasing the garment for a lady of your acquaintance and you don't want to ruin the surprise by asking about fiber allergies, you can look into her closet to get an idea of the types of fibers she likes; this will also provide a hint about colors and styles she might appreciate.