A Palmaz stent is an uncovered, metal implant that is used to repair a damaged artery or vein. This device is inserted into a patient's blood vessel, expanded to fill the damaged section, and then left in place permanently. Patients who have had an angioplasty that was only partially successful, a collapsed blood vessel, or a bypass can benefit from the use of a Palmaz stent.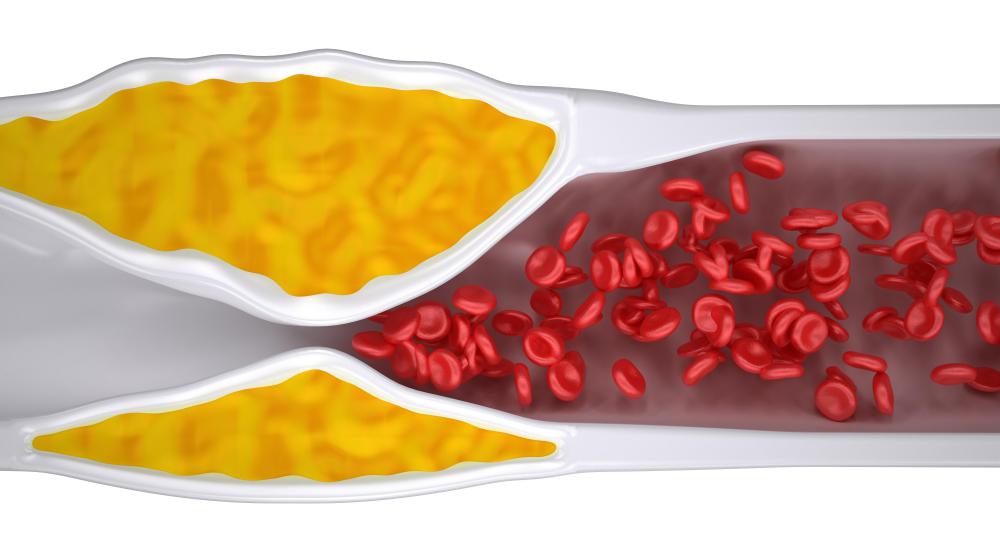 The material in a Palmaz stent is a wire mesh, which serves as a brace to keep a blood vessel open. Unlike some other stents, there is no fabric covering around the frame of the stent. The metal wires come into direct contact with the walls of the blood vessel into which it is inserted. The body can create, over time, a coating around the stent. The metal frame is also able to carry a slight electrical charge, which promotes healing and helps the body accept the implant.
In order to place a Palmaz stent inside a patient's blood vessel, a surgeon makes an incision in a vein or artery and then feeds the collapsed stent into the area where it is needed. Once the stent reaches its destination in the damaged blood vessel, it is expanded to fill the vessel. This is done with a balloon, which is inflated, causing the stent stretch out to its full size. The balloon can then be deflated and pulled back out of the patient's body, leaving the Palmaz stent in place. The nature of this surgery allows a doctor access to veins and arteries around the heart through the less obtrusive veins in the groin, making it unnecessary to open the chest.
Many patients who undergo an angioplasty suffer a recurrence of the original problem after a period of months or years. A Palmaz stent can be used to keep plaque from building up again on the affected blood vessel. These stents are commonly used for this purpose in the blood vessels around the heart as well as in those that feed into or out of major organs, such as the kidneys.
A Palmaz stent can also be used in patients who have undergone bypass surgery. Grafted blood vessels are sometimes at risk for collapsing, and the support of this type of stent can help to keep them open. Occasionally, they may also be used to prevent the rupture of a damaged blood vessel.