A padded cell is a type of room, often found in a mental hospital, in which the walls are covered with padding of some kind. This padding can be accomplished in a number of different ways, though the general effort is to ensure the walls and floor are cushioned. The cushioning creates a room in which a person cannot easily hurt himself or herself by throwing his or her head or other appendages against the walls and floor. Though use has declined in recent decades, a padded cell is used for individuals at a hospital or other location considered a risk to themselves.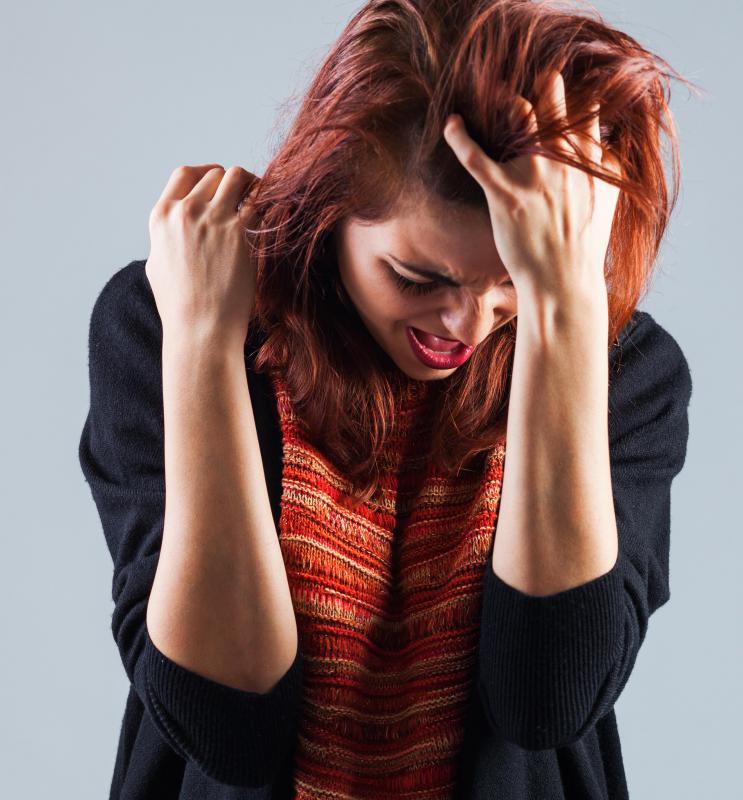 Sometimes called a "rubber room," a padded cell is usually designed as part of a mental hospital, though other facilities, such as prisons, can utilize such rooms as well. The basic purpose of such a room is to create a space in which a person cannot easily hurt himself or herself. This is often done by lining the walls with pouches filled with soft or cushioned material, similar to creating a room in which the interior is covered with pillows. Such a padded cell can also be treated with rubberized paint and similar materials, providing the alternate name for such rooms.
A person placed within a padded cell is usually considered a threat to himself or herself. When used in a mental hospital, such a person may be placed in the care of that hospital against his or her wishes because he or she demonstrates a desire to inflict injuries on himself or herself. A padded cell often has a single door also covered in padded materials, and usually has a window or viewing panel in the door as well. This allows doctors or other staff at a mental facility to monitor the person in the room to ensure he or she does not cause harm to himself or herself in another way.
Especially high-risk patients who are placed within a padded cell might also be fitted with a straitjacket to further limit the potential for self-injury. Due to the dramatic nature of such rooms, the image of a person in a straitjacket placed within a padded cell has become somewhat iconic for the extreme potential of mental illness. The use of such rooms has declined greatly in recent years, however, as pharmaceutical means are more often used to subdue potentially dangerous patients. Sedatives can be used to ensure a person who may wish to harm himself or herself is physically unable to do so.