What is a Pacemaker Check?
A pacemaker check is an inspection to make sure a pacemaker is working correctly. There are two kinds of pacemaker checks. One can be performed at home, and one needs to be done in a doctor's office and tends to be more extensive. Patients with pacemakers generally perform at-home tests every one to two months or as needed, and then visit the doctor about once a year for a thorough evaluation, including a pacemaker check.
When a pacemaker is first implanted, the patient goes to the doctor after approximately a week to confirm the placement and check to see that the device is working properly. Another follow-up will be recommended for about a month later, right around the time the patient can resume normal activities after pacemaker implantation. After that, monitoring of pacemaker function is done remotely at home and in annual visits.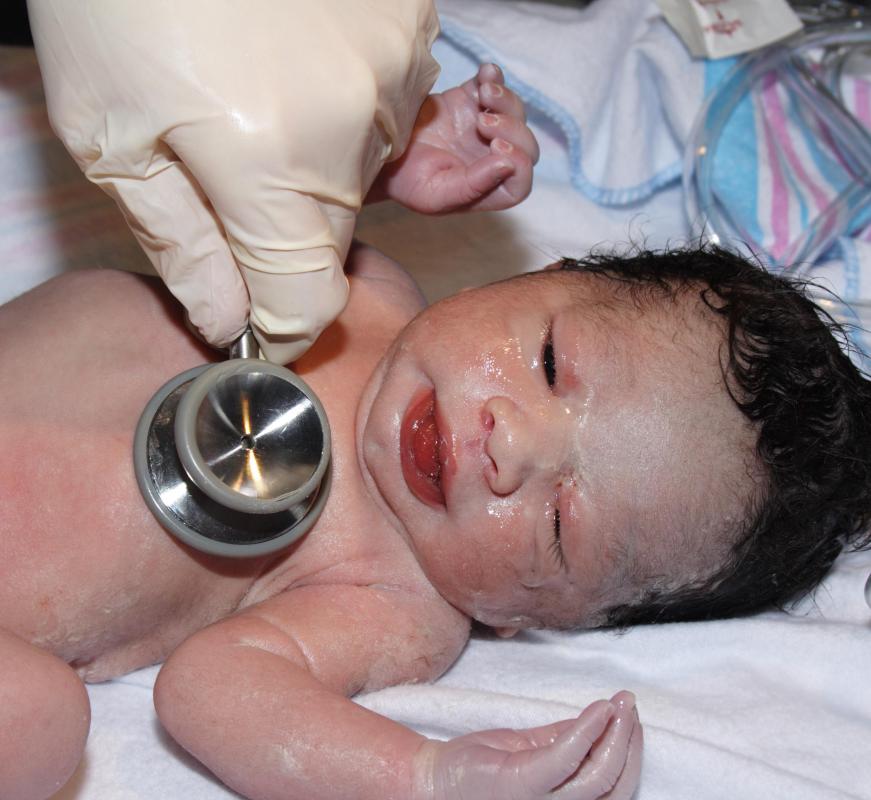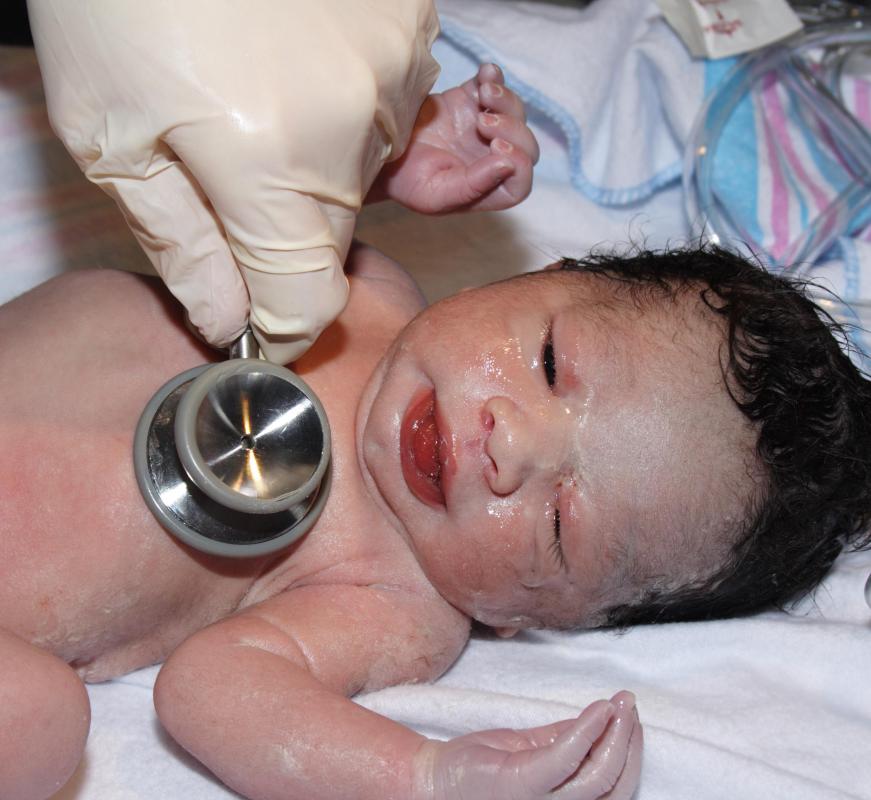 The at-home pacemaker check requires submitting a report over the telephone. This can be done with the guidance of a technician, or by making a recording after hours to a pacemaker check hotline, usually maintained by a hospital or cardiac clinic. The patient wears leads on the wrists to transmit the pulse, and a magnet designed for the purpose can be run over the pacemaker to return additional results. If the results are abnormal, the patient is notified, and if they are fine, they are submitted to the patient's primary care provider for recordkeeping.
In a doctor's office, a pacemaker check includes much the same procedure, with the doctor performing it in office rather than over the phone. The patient may also be given an electrocardiogram and will be interviewed about any problems with the pacemaker. Doctors look for issues like an irregular heart rate, migration of the pacemaker or the leads in the chest, and a dying pacemaker battery. If there are problems, a procedure may be required to correct them, or it may be possible to program the pacemaker using an external device.
It is important to get pacemakers checked regularly and to request an appointment if there is a problem with a pacemaker. Hotlines for people doing pacemaker checks are usually staffed with personnel during regular business hours for people who have questions or concerns, or who need help performing their first few checks. Results are returned on the same day when people call during business hours, and the next day if calls are placed after hours.
Regular pacemaker checks are important to ensure that the device continues functioning properly.

Pacemakers can greatly increase the life expectancy in patients with congenital heart defects.

Most pacemaker replacement procedures only cause a small amount of incision-site pain.

An irregular heart rate may be a symptom of a poorly-functioning pacemaker.