What Is a Nominee Agreement?
A nominee agreement is a document whereby one person agrees to act on behalf of another person in certain matters, usually related to the legal system. Often, these matters involve real estate, but the term could be applied to other situations as well. In some ways, a nominee agreement is very similar to a power of attorney, but may be more broad in its scope, or more open ended. A nominee may receive a payment for services, or may agree to conduct the affairs of another out of benevolence.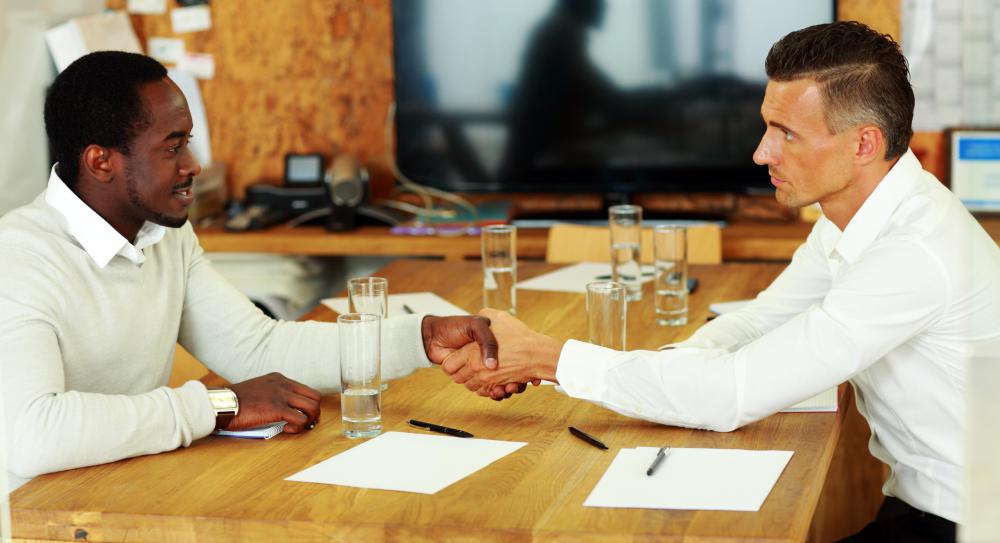 As with all contracts, nominee agreements require several different things. The first thing an agreement requires is an offer and acceptance by two separate parties. The agreement must also be carried out and signed by competent parties, meaning those who are not minors in their jurisdictions, not verifiably mentally ill or under the influence of some substance that could impair judgment.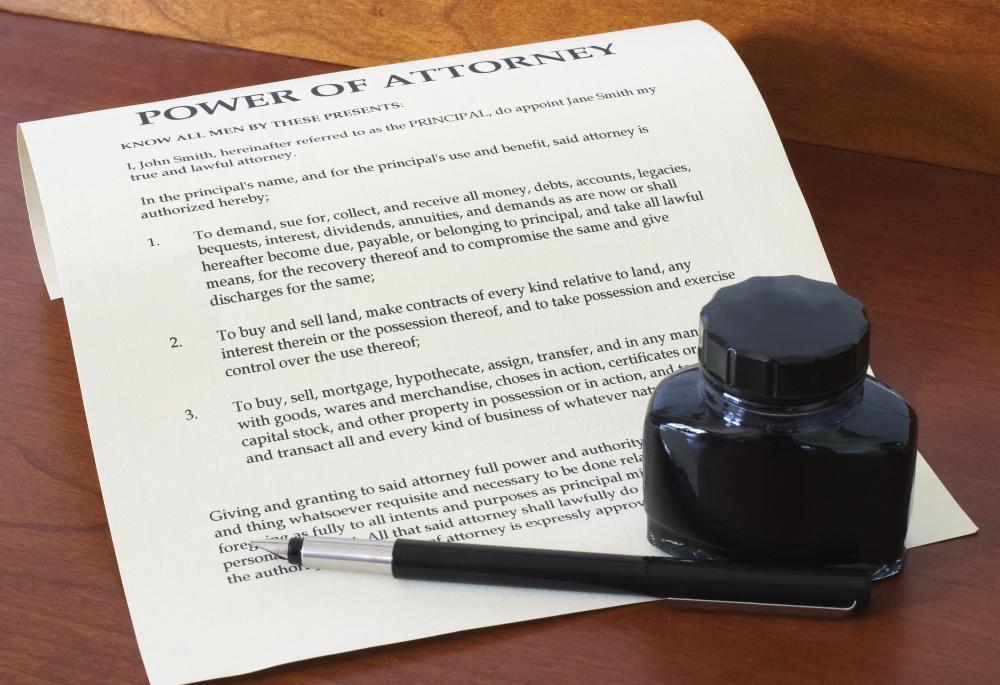 All the parameters necessary to carry out the tasks envisioned must be defined within the nominee agreement. It will provide express authority to the nominee to do certain things. It may also specifically set out limits that define how far a nominee can go in conducting business on behalf of the other party. The pay for the nominee will also be set out in the contract. The contract will also likely include an effective date and an expiration date.
In real estate matters, the nominee agreement may actually transfer legal ownership of a property to another person. The agreement also states what can be done with the property, and how benefits and responsibilities of that property ownership are to be handled. It may also state when, or under what circumstances, ownership may be transferred back to the original party. Typically, the property is not given to the other person for an indefinite period of time.
A standard nominee agreement may also include an indemnity clause. This is a clause that is designed to ensure the nominee is held harmless while acting on behalf of the other party, should a dispute or lawsuit arise. The indemnity clause may only be effective as long as the nominee acts in good faith with his or her business dealings.
Individuals may have a number of different reasons for desiring a nominee. Celebrities and other well-known individuals may wish to do it as a way to maintain some privacy. Others may not be able to conduct business conveniently because of their geographic location or other some other issue. Having a nominee makes that easier.