A Napoleon is a pastry which is made with puff pastry dough and layers of pastry cream. Other fillings including jam, custard, and almond paste can be used, and there are also savory versions of the Napoleon; the defining feature of this food is the puff pastry. Napoleons are also known as custard slices, mille-feuilles, and mille foglie. This food is widely made through Europe, and it also appears in North America and other former British colonies.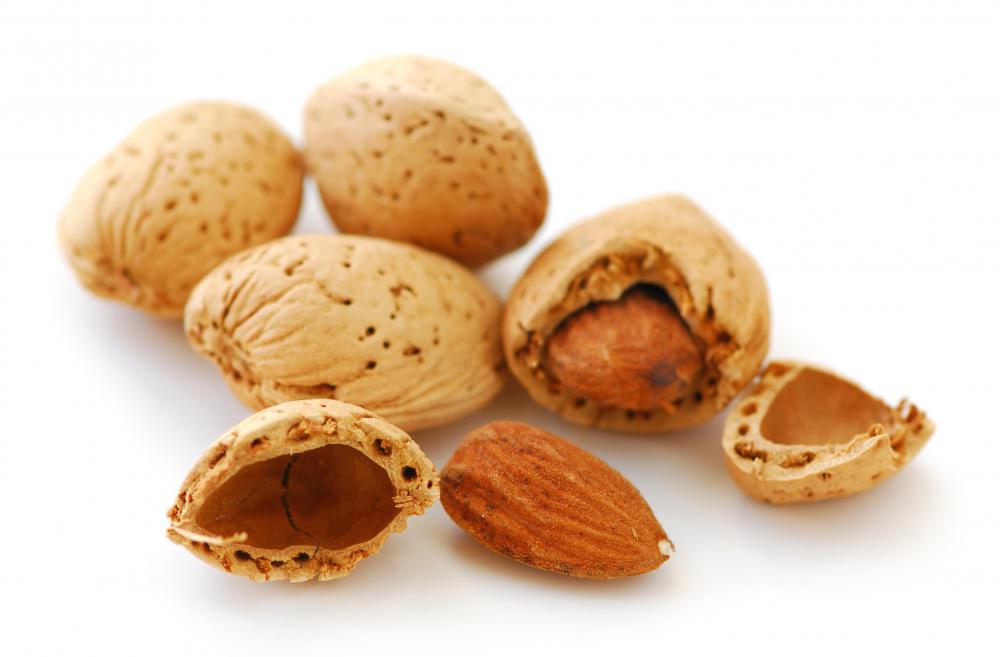 Puff pastry is a special type of pastry which has been repeatedly folded and rolled out, creating a multitude of very thin layers of pastry. When the pastry is baked, these layers puff up, creating flaky layers of delicate pastry which are made rich and buttery by the high amount of butter in the puff pastry dough. One of the most well known uses of puff pastry is in the croissant, a classic French pastry, and numerous other sweet and savory pastries call for puff pastry.
It is believed that puff pastry may be Hungarian in origin, although the French have also laid claim to the credit for this unique pastry dough. It is certainly heavily used in French and Italian cuisine, with a myriad of fillings and toppings to create a wide assortment of dishes. The Napoleon is a very popular puff pastry dessert in many regions, thanks to the pairing of sweet, flaky pastry, tender pastry cream, and the flavored icings which are commonly drizzled on top.
Most Napoleons are made in big baking sheets, meaning that they are cut into slices like cakes. They are commonly decoratively iced, with many bakers creating icing patterns to make their Napoleons more decorative. Flavors can include vanilla, orange, almond, strawberry, or chocolate, among others. It is also possible to find versions with cheese, spinach, mushrooms, and other savory ingredients.
If you want to make a Napoleon at home, you can try your hand at making your own puff pastry, or you can cheat and get some at the store. In either case, roll out the puff pastry dough, cut it into equal segments, and toast it in the oven until it is golden brown. You should end up with three to four sections, ideally. Use one segment as the base for the Napoleon, spreading custard cream or jam onto it before applying another layer and repeating the process. When you reach the top layer, add icing, decorating if you like, and then chill the Napoleon before serving.