What Is a Mucinous Adenoma?
Mucinous adenomas are a type of tumor that produces and secretes mucus. Even though they are typically benign, they are often removed, as they can interfere with the healthy functioning of the organs they attach to. Additionally, they can spread to crowd out other organs in abdomen and become gangrenous or septic, making them very dangerous. A mucinous adenoma can also include cystic structures that calcify. In most cases, a mucinous adenoma will be surgically biopsied when found, as most imaging and sonography tests are somewhat inconclusive on malignancies.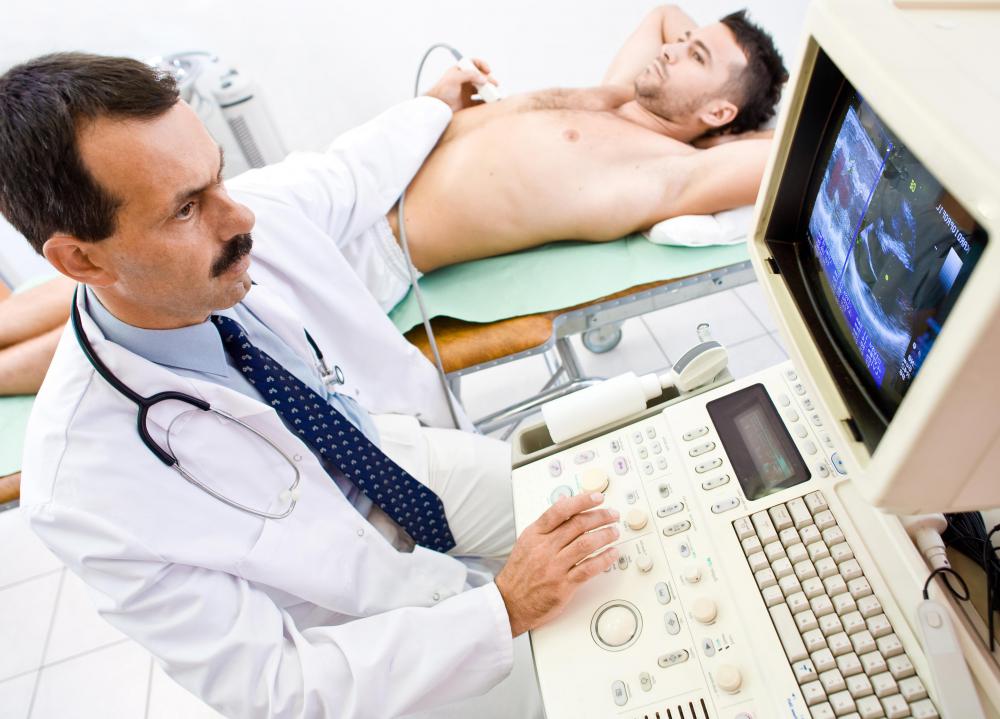 Two areas where a mucinous adenoma may appear are the pancreas and the kidneys. As these organs are adjacent, a large mucinous adenoma's origin may be hard to determine until surgery can identify it. Adenomas of the pancreas often have cystic structures within them that can calcify, but some mucinous adenomas are considered borderline cancerous, showing some cellular dysplasia as well. When attached to the back of a kidney, the mucinous adenoma exhibits its signature constant secretion of mucus and can block ducts within the kidney, requiring immediate removal.
The epithelial tissue of the appendix can also develop a mucinous adenoma and project out or spread flatly due to compression, causing the wall of the appendix to calcify. These are rare tumors. This type of adenoma may release cells into the abdominal region, which can attach to the outer layers of other organs to host more colonies. Such mucinous adenomas can produce enough mucus to distend the belly, which may be referred to as "jelly belly." Adenomas in the peritoneal region of the abdomen may cause enough thick mucus to kill.
A mucinous adenoma may also grow on the uterine wall near the cervix and fill the uterus with mucus. This lesional adenoma type is nearly impossible to differentiate from an endocervical cancer of the cervix and, for this reason, usually requires a surgical biopsy to confirm if it is malignant. Another rare occurrence is a mucinous adenoma appearing on the ovaries of women who are premenopausal. There have been reported cases in adolescents of these adenomas growing extremely fast and distending the abdominal regions, requiring immediate removal.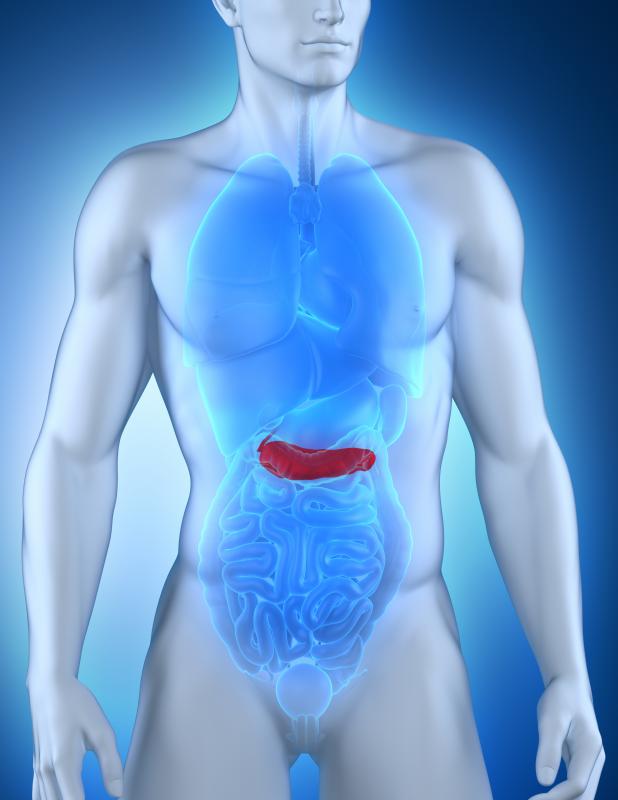 Other areas where mucinous adenomas might appear are in bile ducts and pulmonary glands. In mucin-secreting bile duct adenomas, this can lead to jaundice, as the mucus blocks the ducts. In the lungs, mucinous adenomas have been found in hilar region glands near the bronchial tubes. Rarely, they are also found in the trachea above the bronchial tubes as well. These exhibit a smooth, spherical shape in most cases.