What is a Minimum Finance Charge?
A minimum finance charge usually refers to a minimum charge, imposed by a credit card company, on any balance that remains unpaid on a credit card. Standard rates vary depending upon one's credit card, but usually cost between $0.25 to $0.50 of a US dollar (USD). Usually, the minimum finance charge only applies when the interest charge is less than the minimum charge.
If you carry a $1 USD balance on a credit card, the credit card company may impose the minimum finance charge. In this case, if your minimum charge is $0.50 USD, you are actually paying 50% interest on that one dollar owed. That's a huge interest rate. However, if you owed $100 USD on your card, the company will assess 1/12 of your yearly interest rate. For example, a 12% yearly interest rate on $100 USD would be 1% monthly for the total. On $100 USD, you would pay $1 USD instead of the $0.50 USD.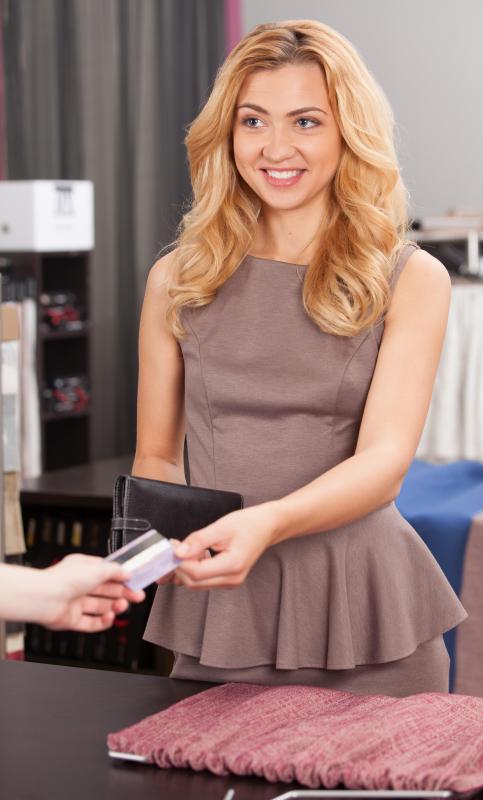 When you do owe a small amount on your credit card, it can make sense to pay off the card and avoid the finance charge. Paying off your card also improves your credit score. Any debts owed on credit cards do count against you when your credit rating is assessed and are considered "bad debts." Thus keeping credit card spending limited is also wise, unless you can consistently pay off the whole debt at the end of each month.
Most credit card companies do not assess a minimum finance charge when you carry no balance on your credit card. In fact, you should avoid credit cards that will charge you fees whether you use the card or not. If you have good credit, you can usually find credit card companies that do not have a minimum finance charge clause. This can help reduce, if ever so slightly, your interest payments.
Many people with good credit do not realize that it can save money to look for the best rates and most attractive credit card offers. Actually, it makes very good sense to shop around if your credit rating gives you the luxury to do so. Credit card companies are extremely competitive in attempting to keep customers who pay their bills on time. If you have consistently paid your bills on time and have improved your credit rating, it can be worthwhile to either ask your current credit card company to stop imposing a minimum finance charge, or to shop around for a credit card company that will not impose one.