What is a Military Friendly Employer?
A military friendly employer is a company that is supportive of the armed forces. This could mean that it does not discriminate toward employees who are members of a military reserve component. The hiring managers of these businesses may also seek out veterans to fill vacant positions. They might also show support for service members by flying the national flag or special ribbons in honor of personnel who are deployed to a war zone.
Many branches of the armed forces have a reserve component. Members of these forces typically serve one weekend per month, along with an extended training period each year. Such soldiers usually perform this duty close to home unless they are needed to support the active duty component in the event of a national emergency. These people often need to take time off from civilian employment in order to perform their service obligations. A military friendly employer supports his employees by giving them the time they need to complete military duty.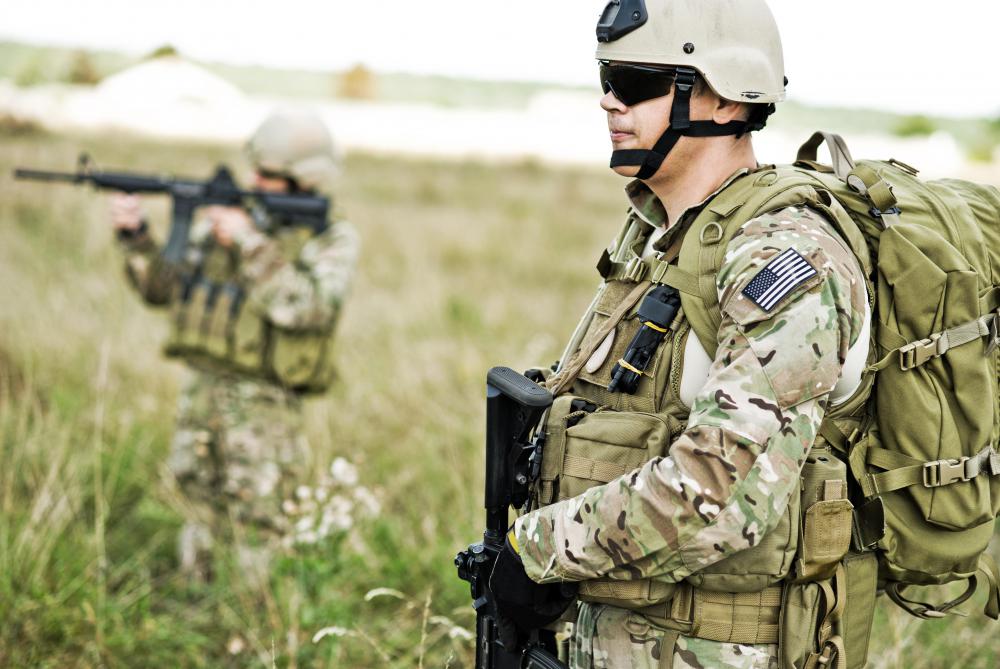 Some companies make it a priority to hire veterans before those without military experience. This is especially true of many law enforcement agencies, security companies, or corporations that hold government contracts. These businesses are said to be a military friendly employer, since they place great value on a person's service to his country.
Aside from personnel and hiring practices, there are other ways businesses can show loyalty to service members and their families. One of the most common ways corporations show patriotism is by displaying their nation's flag at their operating sites. They might also participate in rallies that are held to support members of the military and their families.
Many times, the employees of an organization also show loyalty to service members. They might send cards or letters to co-workers who are serving in combat areas. They could also place posters, ribbons, or banners in their offices as a reminder of fellow employees called to the service of their country.
Companies also may decide to donate goods or services to members of the armed forces. This could be things like snacks, reading materials, or personal hygiene items, to be placed in care packages for troops serving far from home. It might also be in the form of a discount offered to soldiers, their spouses, and their children.
A military friendly employer greatly contributes to the safety and security of its country. This is because soldiers do not have to worry about their civilian jobs when they are called to serve. This can leave them free to carry out their duties without undue worry about their employment situation.