What is a Microcurrent Face Lift?
For people who would like to improve the appearance of their face without the pain and risk of a traditional surgical face lift, a microcurrent face lift may be the answer. This procedure, where a mild electrical current is applied topically to the face, is non-invasive and generally painless. In addition to its positive effect on the appearance of the skin and facial muscles, it has many health benefits for the tissues of the face as well.
A microcurrent face lift treats several areas of the face to improve its overall appearance and give a more youthful look. After application of the electrical current, the underlying muscle is strengthened and more toned. The skin is also toned and firmed, and flaws or blemishes such as scars, sun damage, or age spots fade or even disappear. Puffiness and sagging, such as under the eyes, is greatly reduced, giving the face a healthier, firmer look.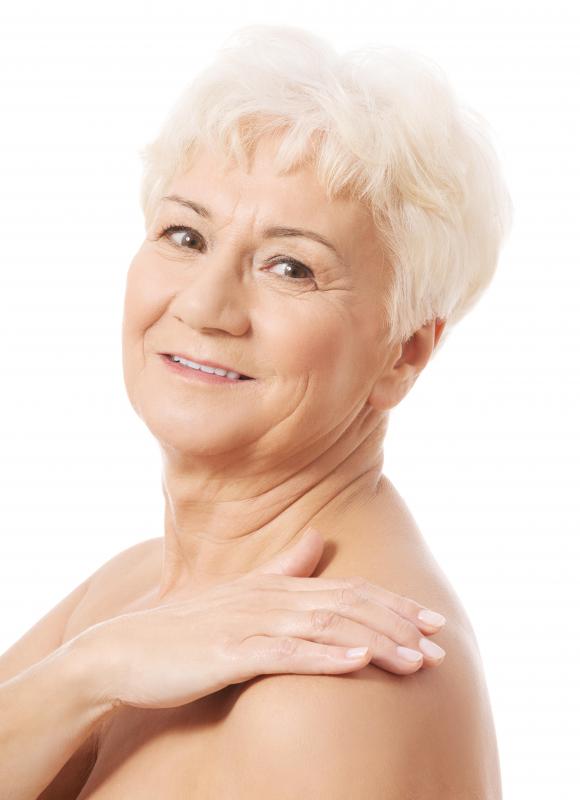 Overall health of the facial tissues can improve with a microcurrent face lift. The application of electricity can greatly increase blood flow to the area. Lymph drainage may also be increased, helping to clear any toxins from the tissue. Production of both collagen and elastin also often improves, leading to healthier skin.
During a microcurrent face lift, an instrument is used to apply a mild current of electricity to different areas of the skin on the face and neck, typically via two prongs. The process is fairly short, around an hour, and does not require any recovery time. It does not require any anesthesia; the procedure is virtually painless, with some mild tingling usually being the only sensation involved. The microcurrent face lift is considered very safe, and there are usually no side effects or irritation from having one.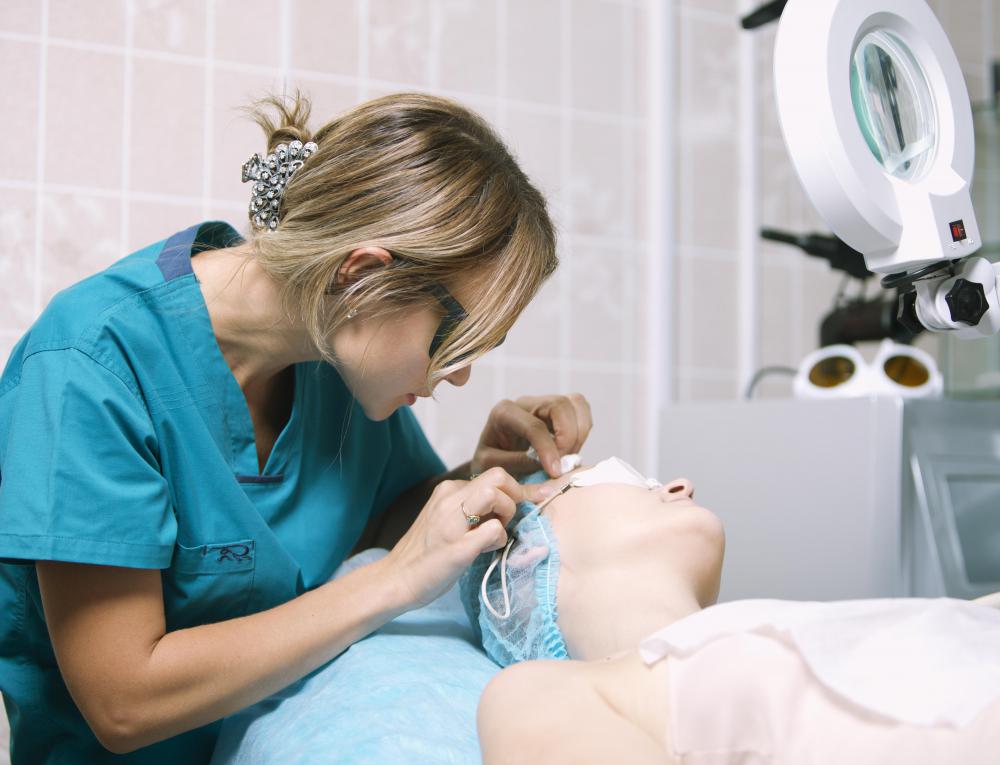 In order to recognize the full benefits of a microcurrent face lift, several treatments are required; ten to 12 are usually recommended, though this can vary from patient to patient. Positive results may be seen immediately starting with the first session, but an entire course will bring the best results. After completing the initial round, maintenance sessions are required to keep up the facial muscles and skin toned. The price of the entire series of procedures is typically cost effective compared to a surgical face lift. Those looking to try it without going to a doctor can also purchase home versions of microcurrent devices to use on themselves.