A lobster clasp is a type of fastener, most commonly found on necklaces and bracelets though possibly used on other items as well. The lobster clasp, also called a trigger clasp or lobster claw clasp, is the most common clasp seen on necklaces and other jewelry that fastens around the body. Aptly named, the lobster clasp resembles a lobster's claw. It is also similar in appearance and operation to a grappling hook or carabiner.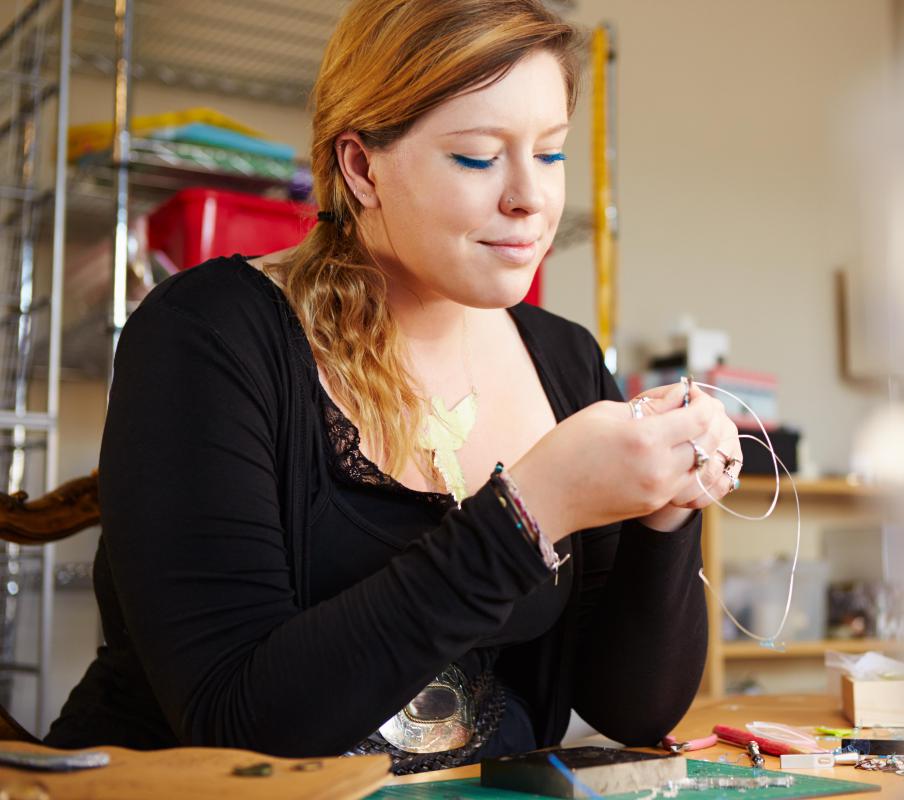 The lobster clasp has two protrusions, one usually slightly larger than the other, attached to a small, flat end, which houses an opening and closing mechanism. The clasp is attached to one end of a chain, rope, or other material and the protrusions of the lobster clasp fit through a small ring attached at the other end of the object and close around it, fastening the two ends together.
Lobster clasps come in various sizes and most jewelers agree that the larger the clasp, the easier its use. The size of the clasp used often depends on the size and weight of the jewelry. There are also various styles of the lobster clasp. Some require the user to pull down on a small trigger attached to the side of the clasp while others will open if pressure is applied with the opposing ring.
The lobster clasp is perhaps the most commonly used fastener for jewelry because it locks well. As opposed to barrel clasps, which are barrel-shaped clasps with threads that screw together to fasten, the lobster clasp is a more secure clasp. The lobster clasp also works well for adjustable necklaces that have a chain of several small rings attached to one end, because the lobster clasp can attach to any of the rings, allowing the necklace to be worn either shorter or longer. Barrel clasps do not provide the same flexibility.
Lobster claw clasps are easily replaced and any jeweler can repair a damaged necklace or bracelet by attaching a new one. They are also sold in retail stores that sell jewelry making supplies. However, if you have a heavy necklace or one of value, it would be better to order a clasp from a jeweler for added security.
Lobster clasps can also be found, though much less commonly, on items such as belts, purse straps, and other objects that fasten to another.