What is a Jogger Swimsuit?
Swimwear and workout wear combined in one, the jogger swimsuit features a tank-like top and loose-fitting shorts with a brief underneath. These women's wear pieces come in one of three styles. There is a one-piece version; a two-piece version that features a separate top and bottom; and a three-piece version that has a separate top, bottom, and brief.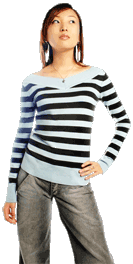 Whether a person wears the one-piece, two-piece, or three-piece version, the look achieved is the same. The jogger swimsuit appears as if it is a casual pair of shorts being worn over a traditional tank-style bathing suit. This is especially handy when at a resort where the wearer is going from the pool straight to a restaurant or at the beach and going from bathing in the ocean to strolling along the boardwalk.
The shorts of the swimsuit tend to be thigh skimming in length. This length tends to slenderize the leg, giving the wearer's legs a more attractive appearance. The shorts also provide ample coverage for hips and rear, something traditionally designed swimwear does not often do effectively. The coverage of the top varies from designer to designer; however, many designers include extra support in the bust area.
While the jogger swimsuit can be found in all sizes, the style tends to be one worn more often by plus-size women. The reason it is favored by full-figured women is the added support this swimsuit provides. Traditionally it has more coverage in the bust area. It can often have a slimming panel in the waste and may also include a girdle-type brief.
The jogger swimsuit is made from many of the same materials that a traditional bathing suit is. Lycra, nylon, and spandex are common materials chosen for this type of wear. The difference in the traditional swimsuit material to the jogger, as it is often referred to, is that the jogger swimsuit often has a less shiny and more brushed cotton look to its material. This difference in appearance is owing to the versatility of the piece, as it serves as both a swimsuit and as active wear.
The jogger swimsuit is not just used for swimming or working out. It is also worn when gardening, hiking, or doing any type of outdoor activity where versatility and comfort are desired. It is also worn for poolside barbecues and other casual warm weather events.