What is a Hemostatic Agent?
A hemostatic agent is a powder, granules, a dressing or medical or surgical equipment that is applied directly to a wound or used on a wound to help arrest bleeding. It sometimes simply is called a hemostat, but the name also might be applied to equipment such as arterial forceps. Other terms used to denote a hemostatic agent include "hemostatic clamp" and "hemostat forceps."
Although platelets, a component of blood, are involved in triggering the formation of blood clots to help prevent life-threatening hemorrhaging, or bleeding, there are times when hemostats are needed. The use of a hemostatic agent joins the list of equipment and procedures for the control of bleeding such as direct pressure, bandaging and elevation. These methods sometimes do not control hemorrhaging sufficiently, especially if a person is taking prescription blood thinners or aspirin or suffers from hemophilia.
The United States military studied and used hemostatic dressings during Operation Iraqi Freedom and Operation Enduring Freedom. They since have been implemented into the protocols of many of the civilian emergency medical systems in the U.S. A hemostatic agent in granule or powder form can be sprinkled into an open wound, and one in the form of a dressing is placed in wounds. These hemostats contain an absorbent substance that was developed to absorb and trap red blood cells. If the dressings are placed deeply within the wound, it is believed that they help to arrest hemorrhaging by promoting the natural clotting ability of the blood.
Each hemostatic agent must be used according to the manufacturer's instructions, which, when followed, usually result in successful control of life-threatening bleeding. When they do not work, usually a tourniquet is applied as a last resort until the person reaches a hospital to receive more advanced care. A hemostatic clamp, also called arterial forceps, is a piece of equipment typically employed in surgical procedures for the control of bleeding. The clamp might be used for the purpose of closing off blood vessels that were severed during an initial incision.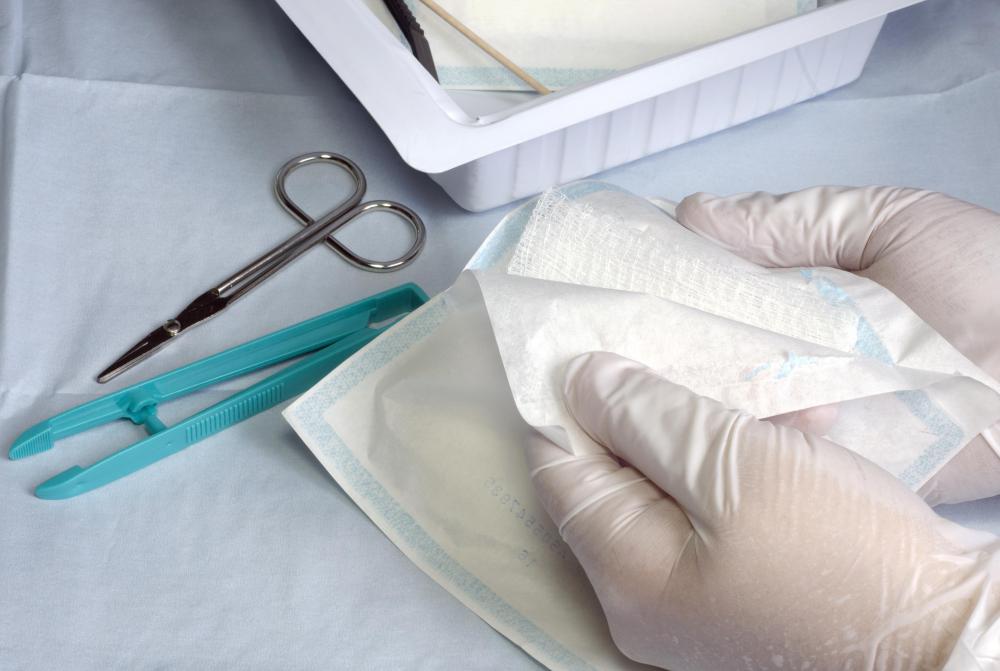 An emergency medical technician (EMT), or paramedic, is among the health care workers in the U.S. who might frequently use a hemostatic agent if local protocols advise or require such a treatment. Hemostats do not replace traditional methods of bleeding control; they were designed to enhance them. For example, after the direct application of a hemostatic agent to a wound, direct pressure, elevation and the application of a tourniquet still should be considered in order to prevent the onset of shock.